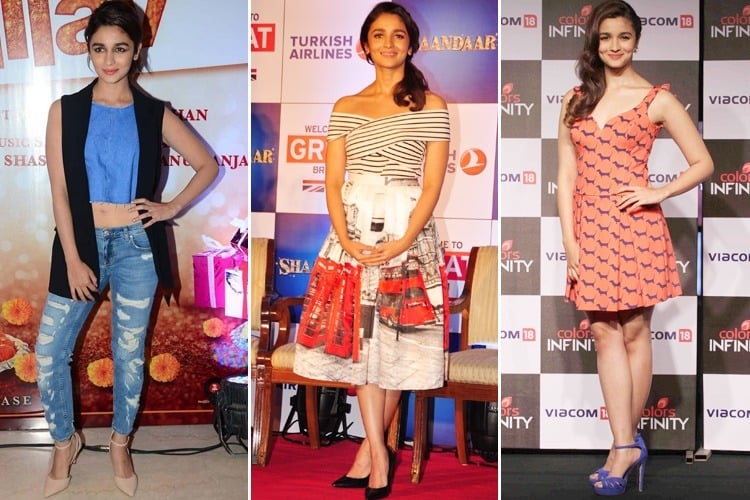 From designer Prabal Gurung to Sabyasachi, Isabella Sanchis to Manish Malhotra, our darling sweetheart and heartthrob diva Alia Bhatt has graced the ramps for many eminent Indian and international designers. However, keeping in mind the number of times the rule of Alia Bhatt fashion has taught us to be who we are, at work, at play or just about anywhere, is mind blowing. The ways of Alia Bhatt fashion could be reason enough for us PYTs and women to resonate with the actress. Alia scored brownie points coming up with her own Alia Bhatt fashion line too. Popular e-commerce sites have endorsed Alia Bhatt fashion, like never before.
[Also Read: Alia Bhatt Fashion Style For College PYTs]
Alia Bhatt Style
Here are a few glimpses to the number of style statements with regard to Alia Bhatt style that we can take a leaf of inspiration from.
1. Pretty in pinks and the style statements by Alia Bhatt define feminine charms, power and aplomb largely. Alia seems to have a thing for pinks and shades of it. Be it on her clothes, her accessories or shoes, it seems the pretty lass is immersed and bathed with pink all over. She rocks the shade very well and brings out the petite touch in it with grace. The three looks here are resplendent and smart enough to wear for parties, casual coffee dates and for a night out with the girls, what say?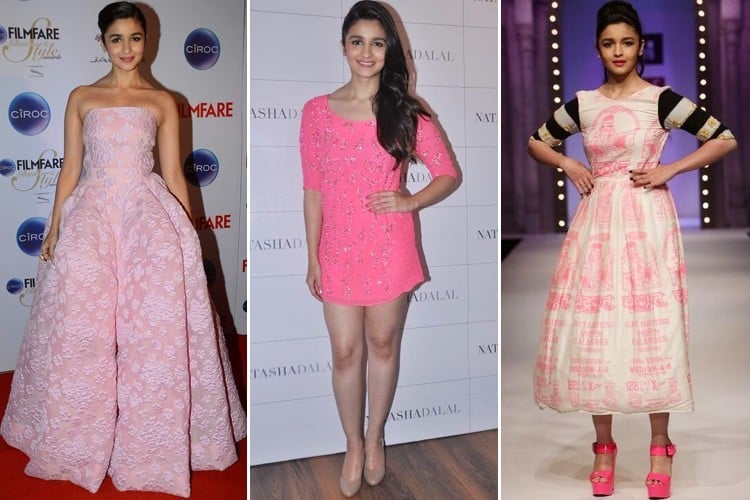 2. The shade of black, so dark, sensual and mystical suits our diva best. Her skin glows in the cropped dress worn at a red carpet sagalicious event, and once again she completes the look with minimal makeup, flowing cascading hair and pink slingbacks for the feet. The look is low key and ideal for cocktail events, college festivals or maybe for a dinner date too.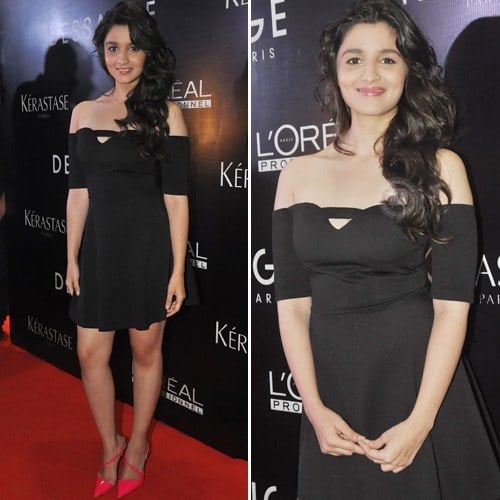 3. Long dresses and frocks bring out her innocence and feminine ways in elaborate ways. One of the best Alia Bhatt style tips that we can think about over here is to have the simplest and self-colored clothing paired with the right accessories. For example, notice the gray long dress and chunky beaded wristlet- minimalism at its best with a glamorous touch!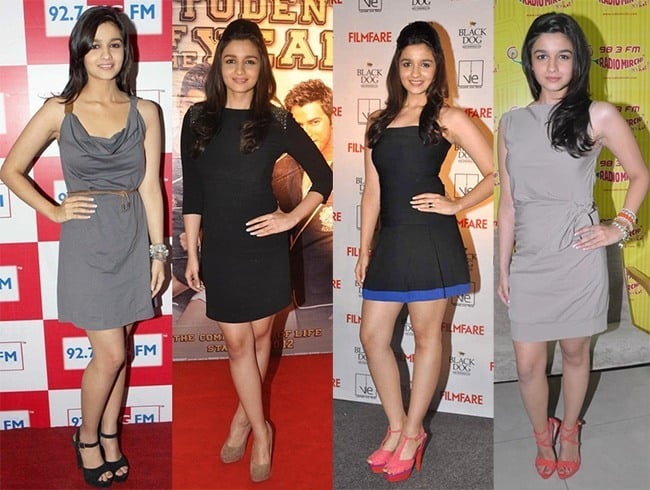 4. Prints are in and Alia shows us how to make a fashions statement keeping it simple and minimal. The blue long dress with queen of spades printed on it is a symbol of grit and determination.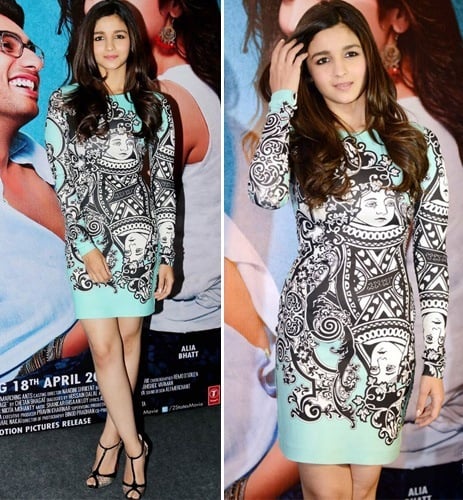 5. Most would claim this to be a fashion blooper, but when you have the confidence to carry of a crumpled black summer jacket, a white top inside and grey check pants with black heels, you become a fashion icon. Alia once again steals the show here.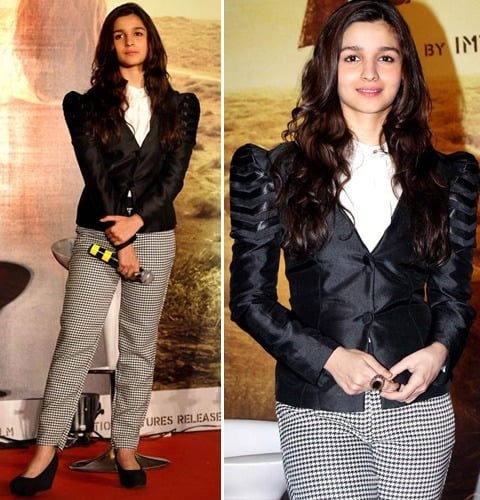 6. Alia steals hearts at a red carpet event in a light peachy pink evening gown. The minimalistic key shines through with the lace embroidered bust line and a tote bag in hand for company. Once again, notice her love for warm colours that suits her pale skin tone.
[Also Read: Alia Bhatt Magazine Cover Looks]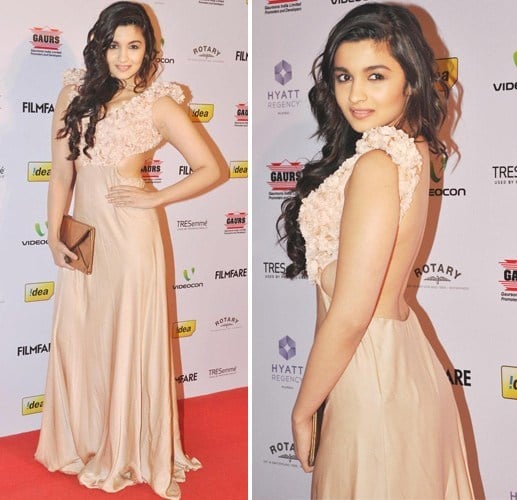 7. One of the best dresses ever seen on the glamorous diva, the pretty dress embossed wit quirky printed touches and a pleat flare says it all. The off-shoulder bustier is what makes the glam sham look come through, once again stealing hearts and plenty of quirky imaginations too- the Alia Bhatt makeup mantra here is to go less on eye shadow and blush.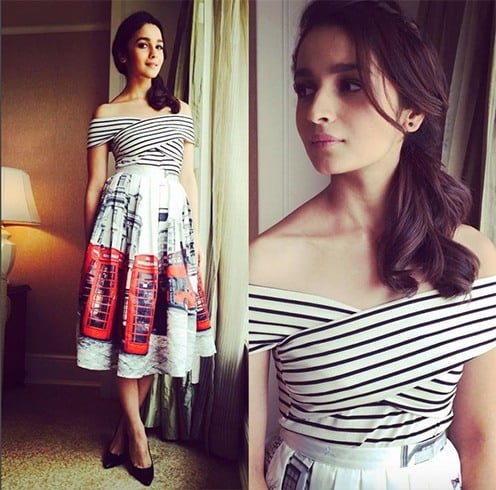 8. Keeping in mind the petite Alia Bhatt height, our actress here shows us how to create an illusion of height wearing cropped tops and pants ripped in the same hue with a midriff show and a dark jacket for cover!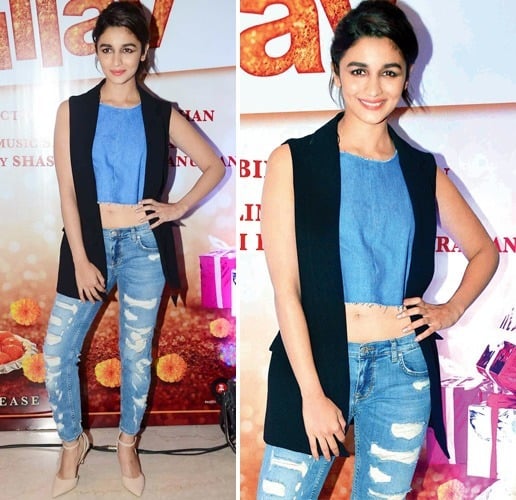 [sc:mediad]
9. If orange is the new black, Alia shows us how to wear an orange skirt with aplomb. Pretty as ever, we love the range of fashion tips she brings. Notice how she mixes warm and cool colours, orange for the dress and blues for the feet!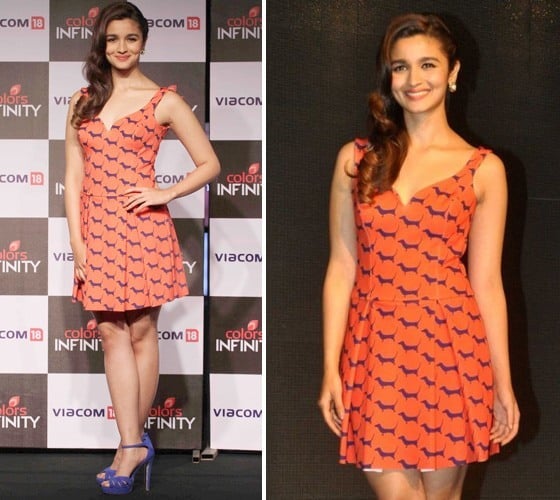 10. Hairstyle tips you need? Talking about Alia Bhatt hairstyles, simplicity is the key!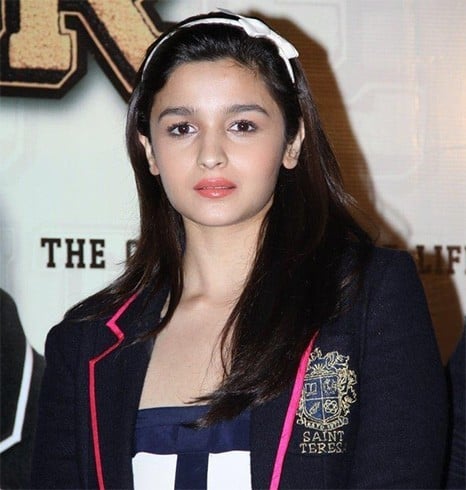 Do let us know about your favorite styles of Alia Bhatt too!
Images Source: pinterest.com