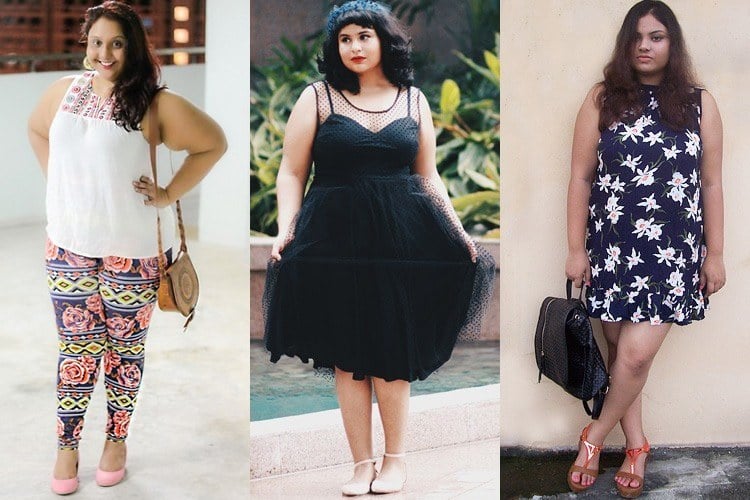 Who says fashion is not for fat? Yes! You read it right! Fashion is for everybody, irrespective of their age and size. Yet, plus size women feel unconfident to wear a dress they like or at times they feel hesitant to carry off an outfit of their choice. Why? Is this because of what people will talk about them? Or are they afraid of becoming a talking point in a party if they see them in a red cocktail dress? Firstly, plus size women must stop thinking in this manner.
[Also Read: Guide For Plus Size Makeup]
They need to love their clothes and feel confident about themselves to feel gorgeous from within.
We have found out five such women who have defied their size and have become a true fashionista in making and redefining fashion for fat women!
LET'S LEARN ABOUT THE PLUS SIZE WOMEN WHO HAVE DARED TO EMBRACE THEIR CURVES AND PRESENTED AN EXTRA EDGE
[Also Read: Jumpsuits For Plus Size]
1. Aarti Olivia
A Singaporean blogger of Indian origin, Aarti Olivia is the perfect example for plus size women, irrespective of her body size! If you love your body, it will show in the way you dress up. Aarti doesn't mind wearing whatever she likes to, be it donning bold prints to halter necks to dresses! She has been running her fashion blog for a long now, where she talks about her quest for fashion and style in all possible ways. She also encourages cultivating a positive body image and female empowerment via sharing personal anecdotes. We really love her unapologetic and fun approach towards the world called fashion for fat women.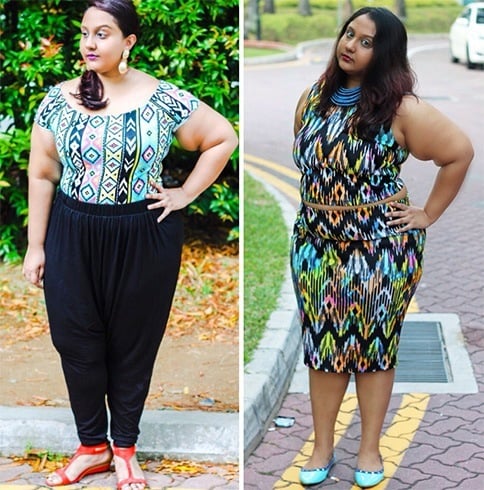 2. Sonaksha Iyenger
Sonaksha aka Sonshu is a fashion blogger and is based in Bangalore. She is one of the most adored fashionable fat women. She shares her fashion and inspiration through her blog. Her blog asks "Who said fat people can't wear crop tops or stripes?" Well, she proudly wore everything that are not supposed to be worn by fat women. She is a true inspiration for all Indian women, who are dealing with their weight issues. She encourages them to wear anything they wish to see themselves in, and that too, with no guilt!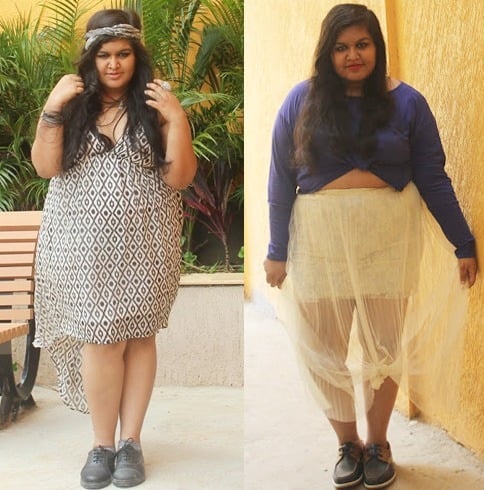 [sc:mediad]
3. Ragini Nag Rao
Ragini Rao is true heart fashionista! Her size doesn't deter her passion towards fashion, mainly vintage. Her love for garden, berets and head accessories are perfectly evident from her blog posts. She breaks all the fashion rules for fat women by wearing black dresses, white dresses, shirt dresses, floral prints, crop tops and shorts. She has become a role model for many Indian plus size women by fearlessly experimenting with the styles a fat woman dare to wear. Hence, pushing fat women fashion to a level only a few have ever dared to reach!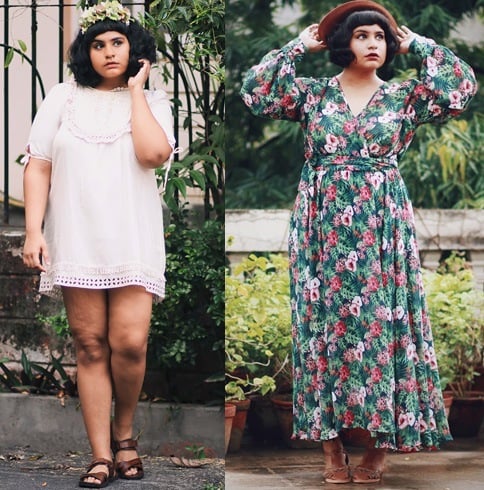 4. Beepsa Biswas
Beepsa's love for fashion originated from not finding outfits of her desires in her size. However, she calls herself a minimalist in her blog and often borrows elements from a man's wardrobe be it their jeans, shirts or jackets, which make most of her fashion statements on the androgynous side. We really love the way she cleverly plays around her everyday wears with a twist of style. One can follow her as an inspiration for everyday fashion wear.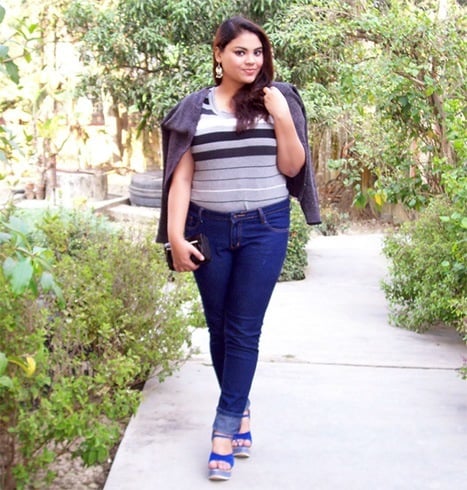 These wonderful fashionable fat women have proven that fashion is not limited to only skinny or hourglass figure ladies. Fashion for fat women or plus size women exist in whatever they choose to wear. What's needed is only the confidence! Show confidence and the world will forget what size you belong to. Love yourself immensely, since body size is merely a number. It doesn't define you as a woman. What defines you as a woman is how you truly feel about yourself in your own skin!