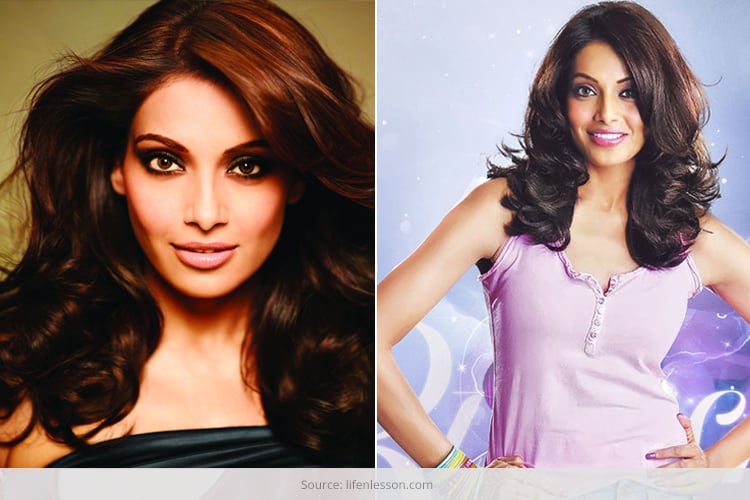 We know you have read plenty about her by now, whether it is her super sexy figure or love affair and engagement with Karan Singh Grover. But you know what – it's her hot bod that becomes the talking point every now and then and rightly so.
So this blog dear readers is not about her Bollywood journey, films and heroes she has co-starred with but about Bipasha Basu diet, Bipasha Basu Workout Routine, Bipasha Basu's fitness, Bipasha Basu's fitness and Bipasha Basu beauty secrets.
[Also Read: Shilpa Shetty Diet]
Ya I know saying too much of her name could have been avoided, but that can't be. After all, you are talking of a Bengali babe turned Bollywood actress who has virtually changed the rules of how to worship one's body to getting slim trim and healthy. So much so that Bipasha Basu is an icon worth worshipping when it comes to getting the figure to die for. In fact, two of her fitness DVDs – 'Love Yourself Fit & Fabulous You' and 'Break Free' have gone ahead and changed many lives and continue to inspire people till today.
So put your curiosity at rest as I take you through some noteworthy tips on Bipasha Basu diet and how to glow like Bipasha Basu.
[Also Read: Selena Gomez's Diet And Fitness]
Diet And Eating Habits Of Bipasha Basu
It might shock you to learn that at one point of time our Bips was called fatty. It was after she realised the need of a fit and shapely body did Miss Basu chalk out her diet and workout plans.
Disciplined she is to the core when it comes to eating throughout the day. Being a hard core Bengali, Bipasha loves eating home cooked Bengali meals.
[sc:mediad]
For breakfast, Bipasha takes 6 egg whites, toast with porridge, a glass of skimmed milk. Lunch to her means having grilled chicken, salad and 2 soya chapattis, with a bowl of dal and veggies. Evening snacks include a cup of tea with digestive biscuits. Dinner means grilled or steamed fish, green salad, dal and 2 chapattis with 3 veggies cooked in olive oil followed by a small desert. Things that are a strict no-no to Bipasha include junk food and rice.
Bipasha drinks a lot of water throughout the day, which is accompanied with fresh fruit juices and coconut water. So now you know what makes glow like Bipasha Basu possible.
Bipasha Basu Workout Routine
ipasha is completely devoted to a strict Fitness Workout plan. She does 20 minutes of Treadmill, 20 minutes of Cycling and 20 minutes of Cross-Training. Exercises she does 6 days a week, and workouts are done on a daily basis.
On Day 1, Bips does a complete upper body regime. Day 2 involves an abs workout. Day 3 is when she follows a lower body and legs workout. Day 4 is fixed for a gluteus regime. Day 5 is when its time to repeat upper body workout. Day 6 is a combination of abs and gluts workouts.
[Also Read: A Look At Deepika Padukone Diet]
Besides this, Bipasha includes kick-boxing and a brisk walk too in order to keep her workouts fresh and enjoyable. That's quite a fresh thought coming from her side which perhaps is one of the reasons why glow like Bipasha Basu can be easily achieved provided there is a method and a plan to go about it.
One thing that deserves a mention is Bipasha's sleeping habits. Bips makes sure to have a good night sleep of 7 to 8 hours, despite her hectic schedules.
[Also Read: Secrets Of Kareena Kapoor Diet]
All things said, Bipasha has a wonderful plan when it comes to fitness. 'Enjoy being who you are' is the mantra she follows to lead a happy life. She is of the belief that one needs strong determination and discipline to be able to live a fit and healthy lifestyle.
Here's hoping you are the next fan of Bipasha Basu diet. Let me know when you are planning to go the Bips way of maintaining health and fitness.