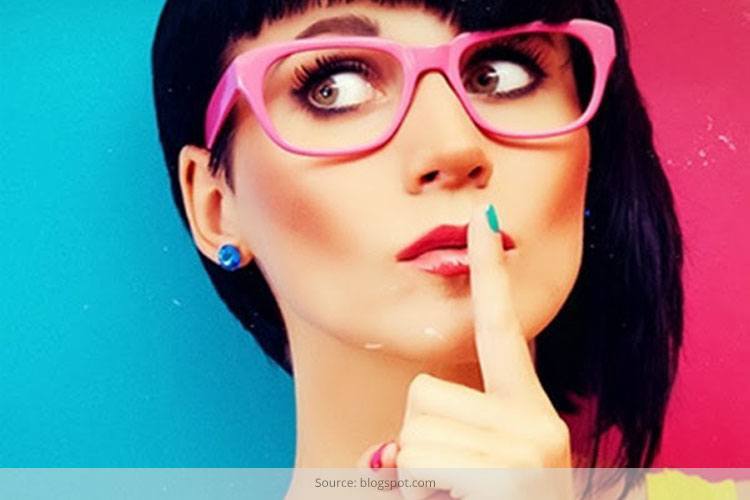 Eye glasses have managed to go from being a utilitarian item to a fashion accessory in the past few years. It's no longer all about picking a basic pair that you can wear every day. People are now colour coordinating their frames to match their clothes; it has become quite normal for a person to own at least two or three pairs of glasses that they can pick and choose from.
Here are some great tips on how to wear different types of glasses.
Nerdy Glasses
Nerdy glasses are making a big comeback. These glasses come with super sturdy frames in a square or rectangle shape. Although they might be available in different colours, the most popular option seems to be in black. Opt for nerdy glasses if you love wearing glasses and want to make a statement with them. If you tend to wear a lot of makeup on a daily basis, then you should give these glasses a pass as they will not really go well on a made-up face. If, contrarily, you wear little to no makeup and mostly dress up in jeans and sneakers, then the nerdy glasses will fit right in with your look.
[Also Read: Facts to Consider before Buying Sunglasses]
Tortoise Shell Glasses
Tortoise shell glasses are a super cool vintage look to rock. Whoever said having to wear glasses meant wearing lenses fitted with boring black frames? Take a walk on the wild side with these awesome tortoise shell glasses. If you love to dress up and are always on the lookout for new trends and styles to try, then you have just got to get your hands on a pair of these beauties. They are a great fashion accessory and go well with formal attire as well as casual.
Check out Jennifer Aniston totally rocking it in a pair of tortoise shell glasses. Pretty cool, right?
Rimless Glasses
Rimless glasses are perfect for the career woman who finds herself in suits and other formal attire on a daily basis. They go really well with suits and have a very contemporary look about them. Not to mention they also look super professional and neat, which is a much desired quality in a corporate setting. While frames can, inadvertently, be a little distracting, especially if you opt for bright-coloured ones, rimless glasses are your best bet when it comes to not distracting your clients or colleagues with your glasses. The best part about rimless glasses is that they look good on almost all face types.
[sc:mediad]
Cat-Eye Glasses
Another blast-from-the-past is the cat-eye frames. These are so OTT and quirky but also super cool and trendy at the same time. Opt for these if you are a girlie-girl who likes to dress up and has a very unique sense of fashion and style. They work really well with makeup, so you don't really have to worry if you're eye makeup will look good with glasses or any of that stuff. Go crazy with your makeup, your cat-eye glasses will just accentuate it and make you look fabulous.
Round Glasses
First off, round glasses are not for everyone. That being said, they are super unique and you can totally make them your trademark look. If you work in the creative field, such as advertising or writing, or are an artist of sorts, then you should definitely consider owning a pair of these. Not only do they look cool, they are also intriguing and are sure to get people interested in getting to know 'that person wearing those unusual glasses'.
[Also Read: Hair and Makeup Ideas with Glasses]
As for the colour of the frames, that is totally your call. You can pick your favourite colour, play it safe with black, or opt for two-toned or multi-coloured frames if you are feeling adventurous. So, have fun picking and choosing your glasses!