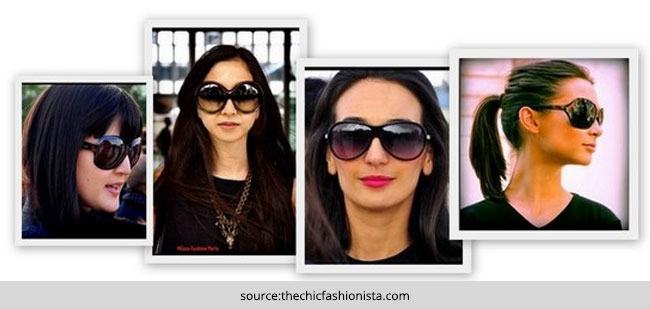 All set to buy a cool pair of sunglasses? Great! Shades will not only protect your eyes from harshness of the nature and the surroundings, but will also pep up your look instantly, giving you that effortlessly stylish personality. Choose the one that suits you the best. But there a few important facts to be considered before we come to the style quotient. You will only thank us after you go through these. Read on.
1. UV protection
This is definitely the foremost priority while buying your sunglasses. Most of the UV radiations that reach our planet are UVA and UVB. Though UVA are prevalent throughout the year and UVB in summers, both are equally harmful. Hence ask your optician / seller to provide you with brands giving you a complete UV protection. Short term exposure for longer period can increase the chances of cataracts and eye cancers; while long term exposure could lead to damage to the retina and cause macular degeneration. All this can be avoided just by selecting a pair that truly protects.
2. Optical quality
Ground or digital lenses offer better vision clarity than the pressed lenses. Poor quality lenses cause blurred vision, fatigue and headache as the wearer constantly tries to focus. Simple way to find this out yourself – Hold the glasses away from you and look at a straight line. If the line does not appear straight then they are not of the good optical quality; of course exception to these can be the one prescribed by your optician. Additionally polarized lenses and the ones with anti glare coating are best for glare reduction.
[Also Read: Sunglasses For Round Face]
3. Comfortable fit
Some lenses may look simply awesome on your face but may not feel as comfortable while resting on your nose and ears. Hold on that impulse and look around for other good brands offering you the same style plus a lot of comfort. Size of the sunglasses should correspond to your face size and type, to add richness to the entire look and feel affair.
4. Durability
You definitely want your favourite pair of sunglasses to last longer. It would be our pleasure to elaborate on the frame and lens quality before you swipe for that pair. NXT polyurethane and Polycarbonate material lenses are the best choices as they are super impact resistant. Choose them anytime over glass which has just one positive i.e. being scratch resistant but can crack on impact. When we look at frames, Nylon and plastic frames are strong, flexible and lightweight but can be subject to brittleness over a period of time. Metal frames will be strong, lightweight but rigid.
5. Brand
"Style is a way to say who you are without having to speak"; none of us can agree more with Rachel Zoe. Without a doubt style comes only from the masters. Ditch all those online offers and discounts from the knock off or mass produced sunglasses and "invest" in a good brand. There are a plenty of great brands around like Ray-Ban, Oakley, Prada eye wear, Tom Ford, Bvlgari, Diesel, Fendi and many others. Take your time and choose the one that represents YOU.
[sc:mediad]
6. Face type
Often spoken yet the foremost and quintessential rule for selecting your sunglasses is your face type. This can really make or break your image. Time to a grab a mirror!
Square Face: A prominent forehead, strong jaw line and almost equal length and width defines a square face. If you have one like Mario Lopez look for frames with soft round lines or rimless frames. Circular frames can add a spunky contrast to your face and aviators will look good too. If you have any other types do not think twice before donating them.
Round Face: Famous rapper, songwriter Kayne West has two things every man would desire – a super hot wife Kim Kardashian and an amazing styling sense. He smartly chooses frames which are slightly larger than his face, which make his cheeks look slimmer. Slightly angular and rectangular frames also add length to a round face which is characterized by an equal length and width, but with much softer angles and fuller cheeks. So go ahead and flaunt a perfect pair of shades at your next outing.
Oval face:
High cheekbones and chin slightly narrower than forehead define an oval face. Proportions are pretty balanced for this face type. People with oval face can enjoy the pleasure of choosing any type of frame. Just ensure that your frames are broader than the widest part of your face and your eyes are exactly at the centre of the glasses.
Oblong face: Round or square frames but not too large, are perfect for oblong (rectangular) faces. Aviators too help to enhance the cheeks and jaw bones. Guys never buy your sunglasses online without having tried similar ones before as the correct size of the frames matters a lot to your face type. Snowboarder Shaun White is known for his Holbrook Shaun White Signature Series Sunglasses.
Diamond face:
These face types have to really try a lot of frames before zeroing on the right one. But it ain't that difficult too. Wide forehead, high cheekbones, narrow chin and jaw line needs a perfect frame to accentuate the striking features. Round and rectangular frames, rimless glasses go well with diamond shaped faces.
We are confident that you are now equipped with all the necessary information you need before picking the right sunglasses to skyrocket your confidence and look after your eyes too. Good luck and keep your eyes on the stars!