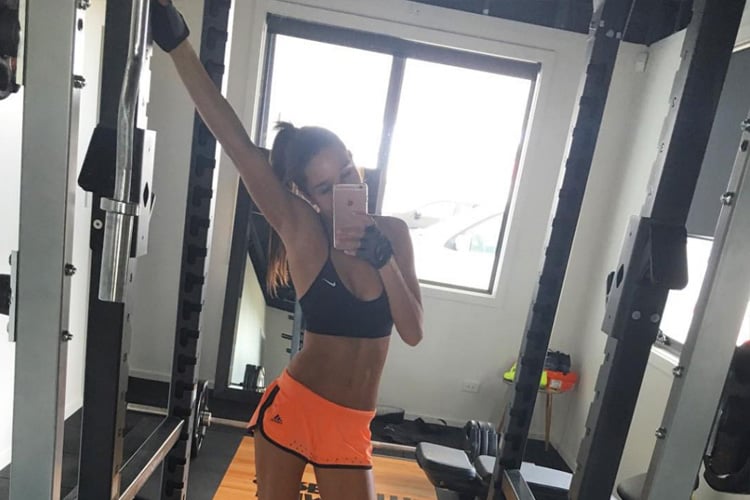 Any person who is a religious follower of Instagram has heard of Kayla Itsines. In a span of just a few years, she has become a one-woman fitness phenomenon whose simple combination of diet and workout plan has helped females across the globe to realize their dreams of getting a perfect toned bikini body. This 25 year old Adelaide based Australian personal fitness trainer is much in demand and her workout plans sell like hot cakes! Her popular workout of Bikini Body Guide helps one get an incredibly toned and fit body. Due to her profession, many believe that she spends hours in the gym. However, Kayla Itsines workout and diet regime is something that all you females can follow without it eating on your time. Let's look into her personal regime.
Kayla Itsines Diet
Kayla Itsines weight loss plan of 12 weeks for a bikini body is a complete program. Through it, Kayla had demonstrated her expertise on her understanding of the right food guide. She has her own blog in which she regularly posts her insights and wisdom about proper and correct nutrition. She also posts about the food that she tries to incorporate in her own daily diet. Kayla Itsines nutrition is all about eating wholesome which not only tastes good but makes your body feel awesome as well. She loves eating eggs, mango, berries, quinoa, tuna, Greek yogurt, watermelon, chia seeds, etc. She is well aware that most people find it extremely difficult to stick to healthy eating habits because it is often boring and unappetizing. In contrast, Kayla Itsines meal plan constitute of varieties of food which rises above the normal mantra of 'chicken and greens' and makes room for occasional treats as well. She states that feeling deprived leads to food disaster and thus it should not happen. An average Kayla Itsines diet plan that this fitness entrepreneur eats is:
Breakfast consists of poached egg with lemon on rye toast, tomato, baby spinach and avocado.
Lunch is made up of a whole meal homemade wrap of chicken called 'yiros' with homemade salad tzatziki, lettuce, cucumber and tomatoes.
Dinner consists of rice, soup and a fluffy chicken called Avgolemono.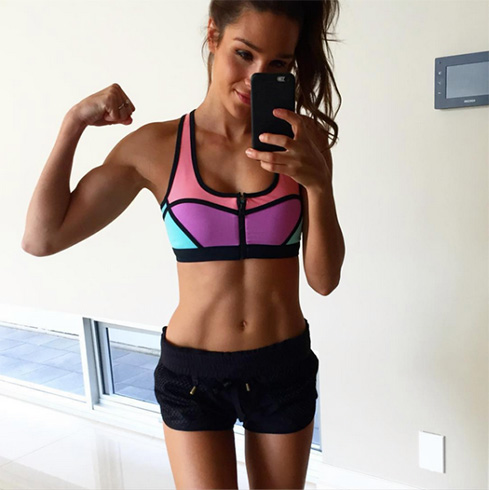 Kayla Itsines Workout Plan
Kayla Itsines workout sessions are just for three to four times a week. She does not hit the gym everyday but follows what she now showcases in her fitness plan – 'Sweat with Kayla'. She speaks of being quite disciplined about it ever since she was nineteen. While bikini body workout by Kayla Itsines may not be everybody's cup of tea, her personal workout sessions are something that even beginners can take to and start the journey to being healthy!
She does the workout for about 28 minutes. Prior to it, her warm-up session consist of few dynamic stretches, five minute walk and a skipping for three minutes. The workout sessions mostly consist of burpees, sumo squats, jump lunges and cardio exercises with rest and recover period. Finally, she uses a foam roller for about ten minutes and then finishes her session with stretching exercises.
[sc:mediad]
Kayla Itsines Workout Plans For All
Do you feel inspired by Kayla Itsines and dream of getting fit like her? Besides being a fitness freak, Kayla has a wonderful perception of female body and mentality. She keeps reiterating that a bikini perfect body should never be the dream for all but one should always strive for a body that one feels comfortable, healthy and happy in. For this reason, she has created various workout plans that cater to females all across the globe. For instance, if you desire sexy abs and actually do not want to spend hours in the gym or even resort to the boring crunches, the Kayla Itsines ab workout might just be the ultimate solution that you are looking for. She has rolled out a number of fitness programs as well as diet plans which cover almost every type of female needs and choices. Moreover, the results are simply fantastic. Kayla Itsines before and after images, posted by various users of her programs will convince you about the effectivity of her programs. To boost you further, she also chats personally and addresses any specific and personal issue that you may be facing. The icing on the cake is that none of her programs require you to spend hours in the gym. You can always choose from the starter kit to the most advanced. She also has plenty of free trials to help females try it and then make a decision.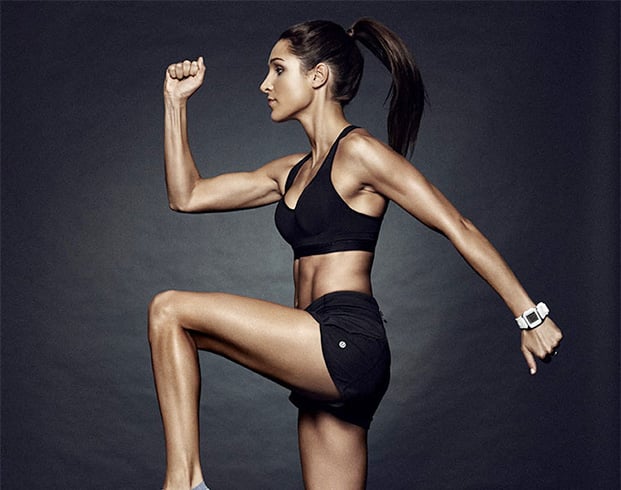 So have you decided which one of Kayla Itsines workout would be your choice? Do share your experiences!
Images Source: instagram