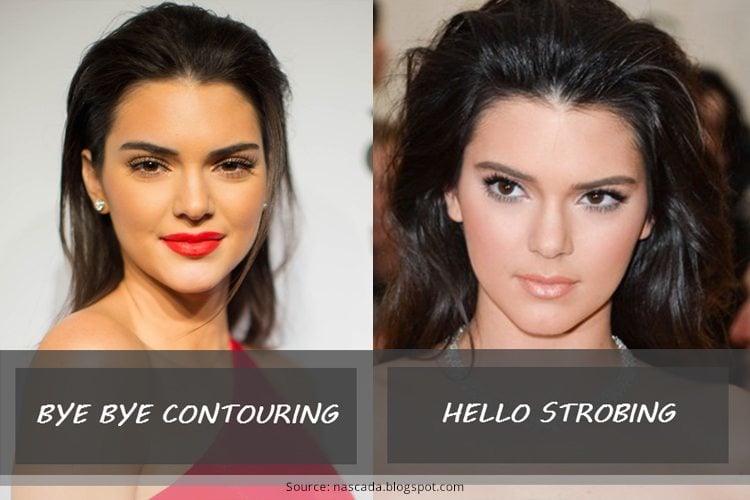 The world (especially us, women) has gone on and on and on about contouring and bronzing for a while now. We started from the bottom and reached to a point where we started using professional tools and makeup palettes to perfect out contouring.
Right when we nailed the art of contouring (well, it took us about 2 years and a million YouTube videos) the phenomena just dropped like a bomb and exploded!
[Also Read: Makeup Tips Everyone Must Follow This Season]
One fine day, we woke up and the art of contouring is gone. The Kardashian's still do it and Victoria Beckham still swears by it but the internet is no longer interested in contouring. We scroll down our Instragram app and see that makeup artists have stopped posting pictures of their perfectly contoured faces and have stared highlighting their face like no man's business!
For example –
This
This
and This!!
We feel this look is SO much better than contouring and easily attainable also.
To get the strobing look, we need to highlight 7 areas of our face
[sc:mediad]
Start with the apple of your cheekbones, the lower part of your cheekbones (where you'd contour), your lower brow bone, highest point of upper brow bone, centre of the forehead (very slightly since it's the T zone), the lower part of your nose and finally your cupid's bow!
Like this
We hope you guys enjoy strobing as much as we do!!