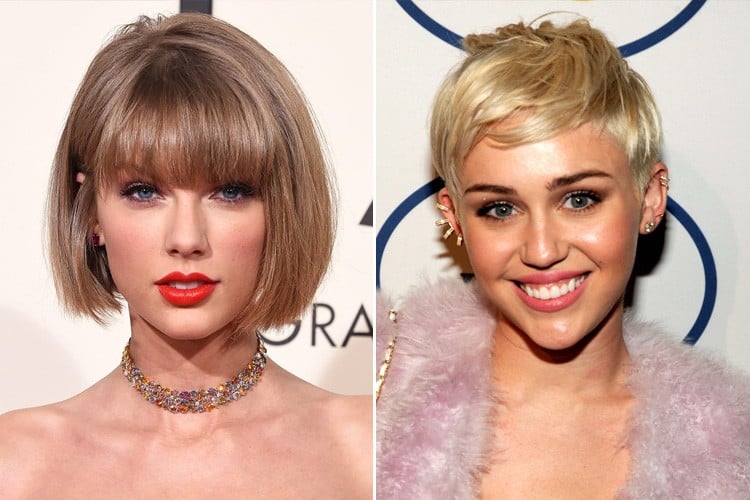 Ever heard of the phrase "short and sweet"? That's what seems to have become the style mantra for celebs this season. Short hairstyle is all over fashion streets. These short hairstyles have become such a frenzy owing to their low maintenance and how manageable they are. These short haircuts styles can save a great deal of your time every morning since most of these short hairstyles do not need a lot of touch up besides a light brush every now and then.
But, is the bob hairstyle all that celebrities with short hair can come up with? The answer would have to be no. There are a variety of hairstyles you could take a look at.
Short Hairstyles Of Celebrities
In this article, we are going to bring you a comprehensive list of top short hairstyles of celebrities.
1. The Choppy Bob
Shakira's Short Layered Bob Hairstyle is one to look out for with the uneven lines and choppy layers. This is the perfect amalgamation of a super-hot look and an easy-care celebrity short hair look. What's more? It suits lots of different face shapes!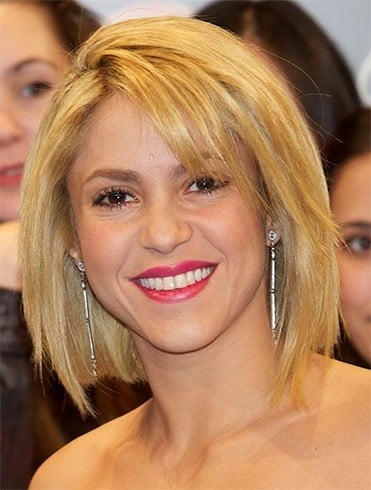 2. Edgy Purple Mini-Mohawk
Kelly Osbourne once sported a super chic short Spiky Mohawk Hairstyle. Kelly Osbourne is known to be a very stylish young woman with her own special yet independent take on glamour. This dyed-purple mini-mohawk type short haircut showcases Kelly's edgy side but with a touch of elegance.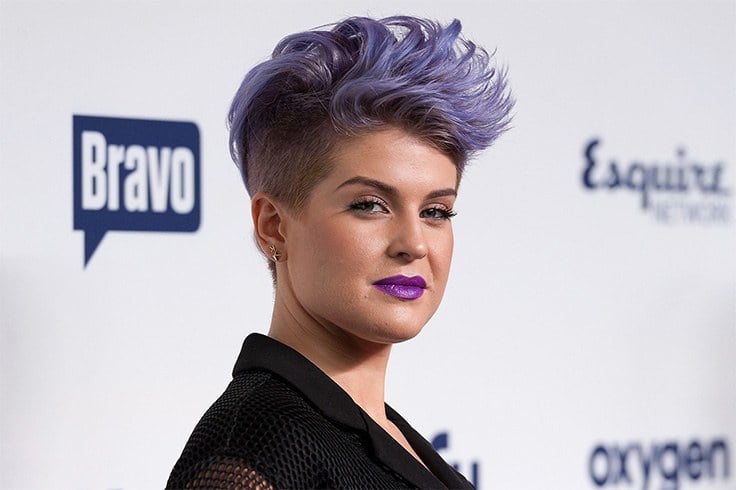 3. The Wavy Tousled Bob
Vanessa Hudson was spotted showing off her thick, naturally wavy hair in one of the most chic celebrity short hair styles on the list. Vanessa's chic bob with the touch of those soft and flattering controlled waves looks like a match made in heaven. This is a perfect hairstyle for people with naturally curly hair that may be hard to control, because this sliced layer technique removes any unwanted bulk leaving u with a very trendy, easy style short bob hairstyle!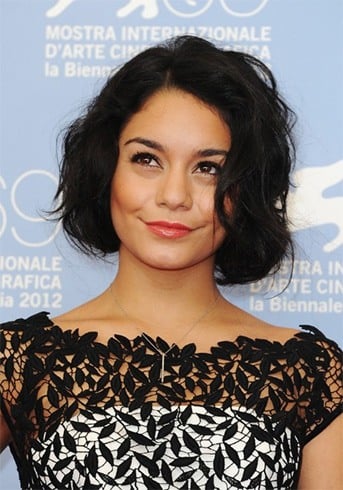 4. The Layered Razor Cut
Miley Cyrus is known for her definitive hairstyle changes over the years. The most prominent Layered Razor Cut with Bangs is Miley's latest hair style. Her hair stylist seems to have simply teamed a short layered cut with a touch of bangs here and there. You could easily fall in love with this short messy cut.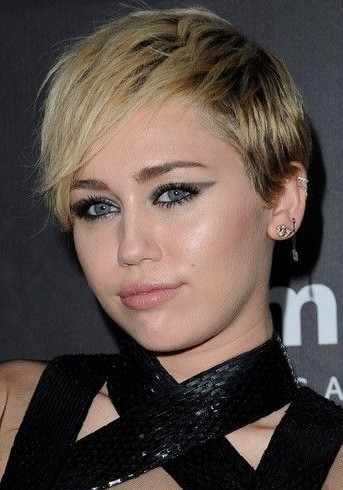 5. The Platinum-Blonde Pixie Cut
Anne Hathaway's Short Pixie Cut is popular as short haircut for medium or thick hair. Anne Hathaway's switch to platinum-blonde from her long bangs has completely changed her look! This is the perfect hairstyle for fine, straight hair as it does not really depend on the volume of the hair. Both brunette and blonde hues suit this hairstyle well. Platinum-blonde is additionally tipped to be a top hair color choice this season.
[sc:mediad]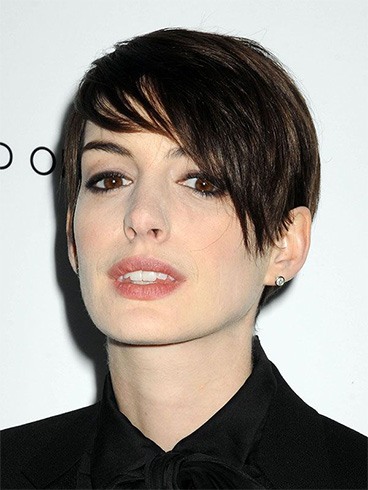 6. Short Soft Blonde Bob
Carey Mulligan was recently seen sporting a chic, soft blonde bob. This hairstyle is best suited for fine, medium textured hair. Being a youthful and flattering hairstyle, this hairstyle looks pretty on her heart-shaped face shape. This particular bob sported by Carey Mulligan has plenty of layers, to bring in some extra texture and volume. Also, the bangs and the side-swept fringe gives a touch of freshness. This short hairstyle is a good choice for women of any age. The touch of spiky tips makes this a complete contemporary blonde bob hairstyle that is oh so stylish!
[Also Read: Short Hairstyles For Round Faces]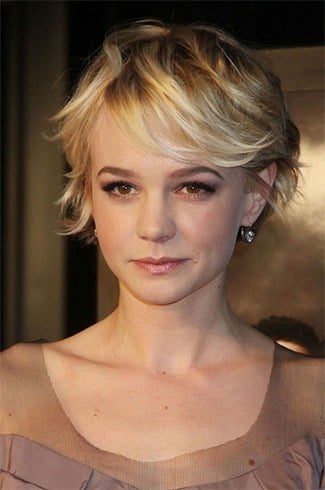 7. Trendy Colorful Bob Hairstyles
Katy Perry is known for her trendy, out-of-the-box hairstyles. She has tried all types of colors on her hair. If you have a taste for experimenting with colors you can try the all blue A-line bob or the Pink and apricot blonde lazer cut bob, both of which are cool stylish haircuts for short hair. These striking base colours accentuate Katy's lovely deep green eyes and take her look to a completely different level. So, take a hint from Katy's hairstyles and experiment with colors that are more suited to your own eye-colour. Colorful bobs add to the length of your face and tend to slim down a round face, too. Thus, to sum up, if you're feeling a little neglected, these hairstyles might be the perfect way to get some positive attention to your side!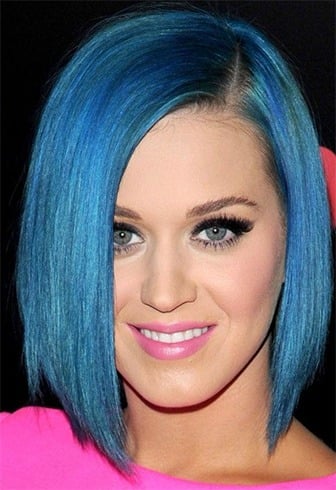 8. The Boy Cut
Rihanna was seen sporting a Short Boy Cut for her movie Battleship and nobody could disagree to the fact that she completely owned the look. Being the style diva she is, Rihanna, looks good in many different short hairstyles but this one just cuts above all the rest of the hairstyles she has sported over the years. It's a closely trimmed black boy cut hairstyle with pretty sharpies at the end and in front of the ears. This trendy yet super manageable short hairstyle is great for any occasion for that fact.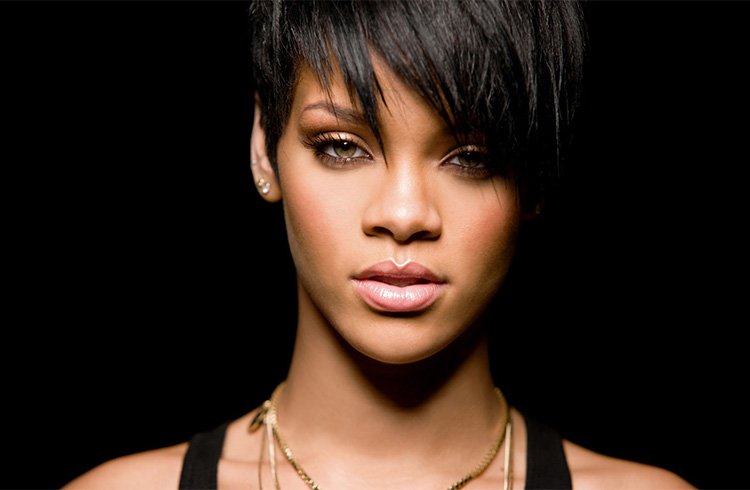 Now that you have the list, so copy your favorite one and get the town talking about you!
Images Source: pinterest