One of the biggest takeaways from 2018 is hair bangs, mid-length hair, bob cuts, and accessories to pull back your hair. Getting yourself a new set of blunt or soft eyebrow grazing bangs can dramatically change the way you look. But they're exactly not what you call a low-maintenance change.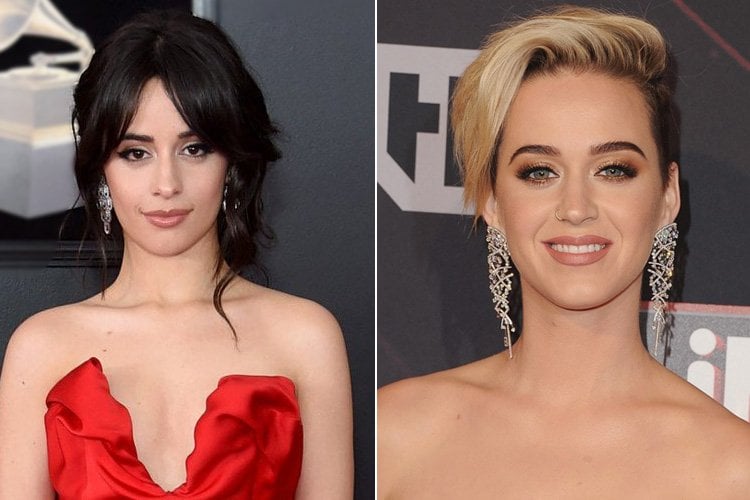 You may have to schedule regular trims and spend few minutes taming flyaways daily. Still, several celebrities are switching their look with these fresh new cuts. There are a handful of bang ideas you can choose from, to stand out from all the other style options. From curtain bangs, to choppy micro bangs, there is no stopping the bang trends you'll notice on everyone this year.
Check ahead For The Top Hair Styles and Cuts That Will Rule in 2019:
1. Micro Bangs:
According to the latest celeb red carpet look, bangs that graze eyebrows seem so last year. Many of our celebs, including Emma Watson and Emma Roberts have recently debuted short, choppy, micro bangs. "I think micro-bangs are having a moment because they are chic and look edgy, without having to cut off your whole hair short.
If you are ready to take on this hairdo and experiment with the trend, then you can first test using clip-on-fringe. When you're ready to go for the real thing, and then remember the hairdo is all about the length rather than how long the section will be. For instance, if you have a narrow forehead, then you can extend the section for creating width.
2. Curtain Bangs:
Many girls today are researching for Dakota Johnson's or Camila Cabello bangs on Pinterest and other mediums. Since this long fringe style is extremely flattering for all face shapes, girls love it. Also, it can be experimented on any haircut or hair length. Certain bangs are more suited to split down the center as this look works on women with fine to medium hair, wanting to disguise the long forehead. Or, this hairdo works on someone with inverted triangle or square-shaped face. The curtain bangs are a low commitment look, which means you need them one day and pin them away, the next.
3. Full and Piecey Bangs:
Full, piecey bangs are the natural haircut from classic blunt finish. You can texturizer the bangs to hide the bluntness and create a sharp edgy look. This can add a lot of drama for hiding plain bangs. As seen on Chrissy Teigen, the full and piecey bangs are extremely versatile to carry and work well on fine or thick hair that is both straight and wavy.
4. Curly Bangs:
Bangs may not seem suitable and hard to style for naturally curly bangs. But you can actually work the look by taking care of your texture rather than pulling off bangs. Take cue from Rita and Zendaya. Their curly bangs highlight their best features and create dimension to their natural curls. If you are going for curly bangs, then you should make sure to keep it soft and wispy.
This can ensure the hair density dictates how deep the hair section can get so you don't want to create a clump of heavy curls on your forehead. For this reason, we highly recommend oval, square, and triangle face shapes.
5. Baby Bangs:
Hair bangs that brushes against your eyebrows are so last year. An indication from red carpet look is enough to solidify the reason. Several celebs like Emma Roberts, Emma Watson, and Sofia Boutella have debuted short, baby bangs- the hot trend for 2019. The baby bangs are wispy or blunt bangs that start a couple of inches above your eyebrows. This is the perfect way to keep your hairdo modern and highlight your best features. It's an edgy hairstyle, but soft at the same time.
You can use mousse at the base of the fringe for a flat look and to clip them down while styling the rest of the hair. For any flyaways, you can use flat iron on the bangs. After tackling the fringe first, you can move on to styling the rest of your hair.
You necessarily do not have to cut off your hair to try the bangs. Emma Robert's hairstylist Nikki Lee made use of a hair piece to fake the cut at the Critic's Choice Awards.
6. Eyebrow Skimming Bangs:
If you want bangs, but are not ready to completely cut off your hair, then try brow-skimming bangs that are also easy to pin. The eyebrow skimming bangs are easy to manage and look awesome too.
7. Free Spirited Bangs:
For more of a bohemian look, go for medium length bangs, like how Alexa Chung did. This hairdo is slightly messier and that is the signature style of it. As the hair ends are close to eyes, trims may be required constantly or depending on how fast your hair grows. You can look up for salons that offer complimentary bang trims. This can save you in the long run.
To prevent your hair from looking messy, try a hot dry hair. Then finish off with a tiny dollop of mousse to keep flyaways at bay.
8. Statement Bangs:
Bangs that sit above the eyebrows are having a moment. You can have a look at Lily Collins strong bang statement. This hairdo is ideal for round and square faces. You can flat iron the bangs when you are done with blow-drying. To prevent having your bangs cut short, you can ask your stylist to trim them. A quarter of an inch may seem short, but makes a huge difference when trying bangs.
You can ask your stylist to cut the bangs longer at first and make alterations to the cut until you are satisfied with the perfect length.
9. Brushed Over Bangs:
For a trendier take on longer bangs, do a side parting and brush the hair over like how Katy Perry did. This style can work on all hair types. It is super quick and simple to create. To keep your hair in place, you can style your bangs using flexible gel. The product can create volume without adding flaking or stiffness.
10. Side Swept Bangs:
And next, there are side swept bangs or the non-bang bangs. Side-swept bangs have been making the rounds since long starting from 2000s as the hairstyle complements several face shapes. You can play around with the length and where you want to place them on your face to highlight your cheekbones and minimize a round face shape. This hairdo works best on fine, medium and thick hair types with straight or wavy texture.
This style is more like long, sweeping layer that has the bang effect. It creates a vertical line along where the hair begins to swoop and create a round face. To create this look, you may ask your stylist to trim a hair section in the front of your face so that the longest part falls above your nose tips. Then blow dry hair using a round brush. Set it up in a pin curl for 10 minutes. Allow the rest of your hair to fall straight down. If you want to make use of hair spray to set your bangs, then use a water-free version to prevent frizzines and avoid piecey results.
11. Blunt Choppy Bangs:
The blunt choppy bangs are seen on everyone, from Gigi Hadid to Kardashians in 2019. These bangs are extremely versatile and complement the face really well. It can also add interest to a simple updo. You may ask your stylist that you want a lot of movement and texture, especially towards the hair ends and fringe. The blunt choppy bangs will be big this year as it will not interfere with clothing. Women with big shoulders can carry this look effortlessly as you can get your hair out of the way.
[sc:mediad]
12. Soft, Center-parted Curls:
Curly and textured hair will be more relaxed and less-structured this year. This look is bringing back the triangle style, which is flattering on top and wider on the sides. Yasmin Wijnaldum, who appeared in Alexander Wang's campaign is a great source of inspiration. Her curls are stretched out for a more natural look.
13. The Short Shag:
Several hairstylists predict that the short shag is trend-worthy in 2019. This one has a slight difference from 2017's version. The bangs are thicker and most women are demanding for heavy fringe. It has been picking up popularity lately. The style looks great on straight hair and when done right, it looks great on curly hair, as well. The short shags create great shapes and nice emphasis on natural texture.
14. Mid-length Cuts:
Women are realizing the hair doesn't need to grown long to look great. In addition, it works great for those with straight, wavy, and curly hair. The mid-length cut brings better attitude, energy, and power. The cut is incredibly versatile. You can wear the look with hair accessories and asymmetrical hair shape cut.
15. Graduated Bangs:
Those looking for a jagged finished looked with brow-skimming bangs can try for graduated bangs. This is a 90s inspired look. The look is layered and cut down in a diagonal for framing the face well. So what is the trick to keep graduated bangs smooth without weighing it down? You can flat-iron it and use a little amount of serum.
Once you have blow-dried your tresses, use a flat iron on your bangs and add few drops of hair serum to maintain a sleek look. Since your graduated bangs may rest on your forehead, you can use dry shampoo to soak up hair oiliness and provide your bangs the volume they need. You may also use a dryer sheet inside your winter hat, before putting it on, to prevent any frizzines or static look.
16. Classic Bob Cut:
A classic bob cut can work right to the lips. The bangs can cut above the eyebrows, look slightly longer at the temples, and blended well into the hair length. The gamine effect create through these bangs can work on any hair length and look effortless. The trick for creating the classic bob cut is simple. The fringe should come above eyebrows and be slightly longer at the temples and blend right into the length. This look is for the risk-takers. It is daring and makes a strong statement.
17. Arched:
Our eyes are easily drawn to someone with arched look. This is a lighter and bohemian look. Take cue from Taylor Swift and Rachel Zoe's trimmed look parted in two sections. One falls directly over the forehead and longer layers over the sides that blend well with the rest of your hair.
This look works well for oval faces and hides forehead and eye corners. If you are trying this look, then go easy on the styling products. You can use normal hair products for your hair, using your hands. If you are making use of shine spray, then mist on brush first and comb through hair.
18. Parted:
The parted look is another way to wear bangs. You can part it down the middle, like how Zooey Deschanel does. This keeps hair out of the way but still draws out attention. The wispy layers look soft when the rest of your hair is swept back.
When using face creams and makeup, make sure they're fully absorbed before letting your bangs down. You can also dab the forehead using a blotting tissue. You do not want the oils to transfer into your hair and give a greasy look.
19. Accessories:
One of the biggest trends of the year is hair accessories. These are perfect for a low-maintenance look and are perfect for you if you like dressing up your hair. Making use of accessories to put the hair up is a big trend. You can create a simple updo and secure it using accessories for added drama. You may not use big dramatic accessories to create a statement. Even using a big ribbon can create a big impact.
20. Coco Chanel Haircut:
And there is Coco Chanel haircut. This is the 2019's most wearable French girl hair trend. It is a combination of chin-length and fringe combination of Coco Chanel's 1930s bob hairstyle. To quote from Coco Chanel- "a woman who cuts her hair is about to change her life." This haircut is universally flattering and suits all hair types.