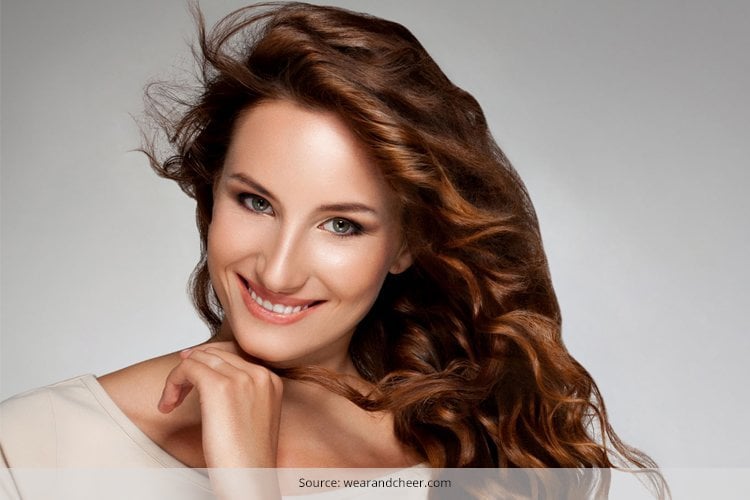 Adding color to your hair changes your entire look and personality. However, you cannot just select any shade at random and sport the look, you may end up looking weird. On one hand where the choice of right color can enhance your appearance, a bad decision can ruin your entire look. Choosing the right color for your hair requires a lot of analysis as we are group of people with varied colored skin tones and face shapes. What hair color suits people from other countries may not suit us Indians. Wondering where to get hair colour ideas for Indian skin, let us help you through.
[Also Read: Hair Color Trends For Spring 2016]
How to Choose your Hair Color for Indian Skin Tone
Before you select your hair colours for Indian skin you need to know whether your skin tone is warm or cool. If you turn red under the sun then you have a cool tone and if you tan under the sun, then you have a warm tone. Some hair colors look good on warm tones and some on cool tones. The best way to choose is to select a color that is either a little lighter or a little darker than the natural color of your hair. Another way to choose the right hair color for yourself is to match it with your skin tone. It is a tricky task as you cannot just colour your hair in your favourite shade. Lot of other factors go in when selecting a hair colour.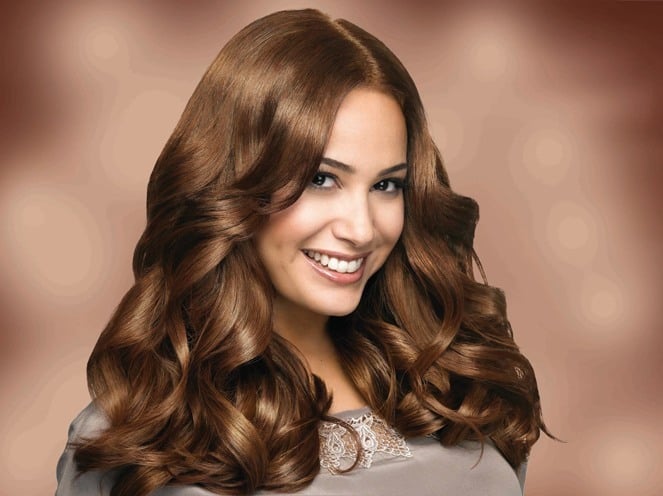 All natural dark colors like Browns, Reds and Burgundy go very well with any type of Indian skin tones. If your skin shade is more towards the yellow, then avoid gold or ashy browns. One must avoid red if they turn red under the sun. Some hair color ideas for Indian hair complimenting the skin tone are:
Hair Color Ideas For Indian Skin
1. Brown
Brown color is available in many shades to suit different skin tones. For Warm skin toned Indian beauties, the dark chocolate brown and other brown variations would suit the most. Ladies with cool skin tone would look better in mahogany and chestnut shades. So the next time you are visiting a salon, just remember which hair color suits you the best before getting your hair colored. A well suiting colored hair can give you a lot of confidence and make you look trendy and smart.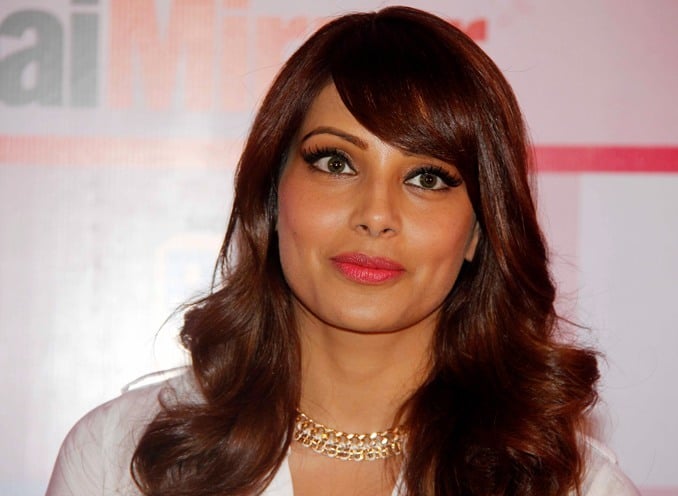 2. Burgundy
Too shy for a bright or funky shade? Burgundy is an ideal choice when looking for hair colour ideas for indian skin, it is pretty and attractive. Suiting all Indian skin tones whether yellow, olive or dark, Burgundy is a rich and versatile shade that can make you stand out. It offers a striking change without going too bold yet depicting your free-spirited attitude and love for subtle. Lending a beautiful contrast, burgundy works well with Indian skin tone and framework.
[sc:mediad]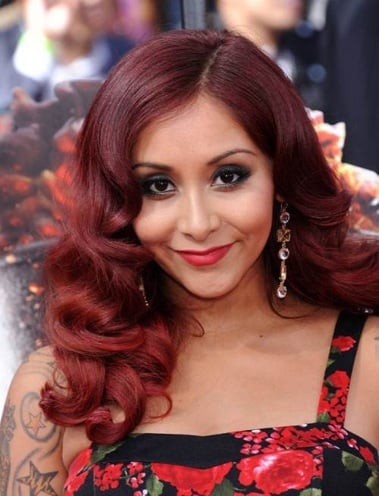 3. Red
Red has a lot of shades and can sometimes be a little tricky for Indian skin tones. Thus, you need to be careful while selecting the correct shade of red for yourself. If you are fair skinned, then you can try light red or copper shade of red. Women with darker skin tone look best with blue based reds which are darker. For those with wheatish complexion whose skin turns red when they face the sun should certainly avoid this color.
[Also Read: 7 Instagramy Hair Color Ideas For Long Hair]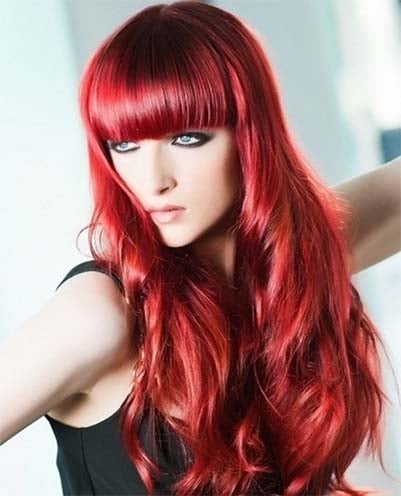 4. Funky Colours
As these funky purple, green or orange colours attract a lot of attention, they should be used as highlights or streaks only. Indian skin tones with these hair highlights look really attractive and stylish. It lends a unique look, adds attraction and beautifully depicts the carefree attitude and free-spirited nature. These streaks are trending in the hair fashion industry and have been adopted by many celebrities too. Thus, if you are looking for drastic change and hair colour ideas for Indian skin tone to depict the rebel in you take advice from the fashion experts and sport some strands in violets, grey or greens!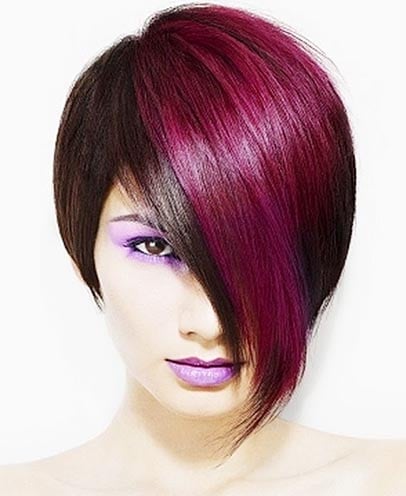 5. Golden
This hair color is not suited for those with dusky complexion however if you have wheatish or fair skinned people it may complement your skin tone. Though most Indians love this hair color, it is not at all suitable to them unless they use it only as streaks or highlights along with tinges and touches of brown.
[Also Read: Temporary Ways to Color Your Hair]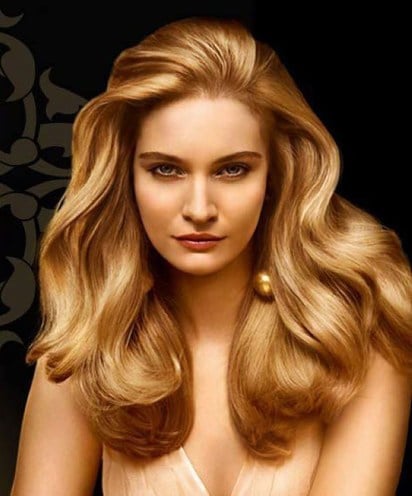 6. Honey Coloured Highlights
Best suited for natural tan skin. The saturation of your highlights can be varied depending on the skin tone. For natural tan skin tone, honey coloured highlights blend the best. Leaving a look of fabulous hair that mimics skin colour. Honey coloured highlights on wavy hair can give a voluminous look. This shade of highlights is warm and shiny, ask your stylist to leave your darker roots as it is, and add honey-hued highlighting.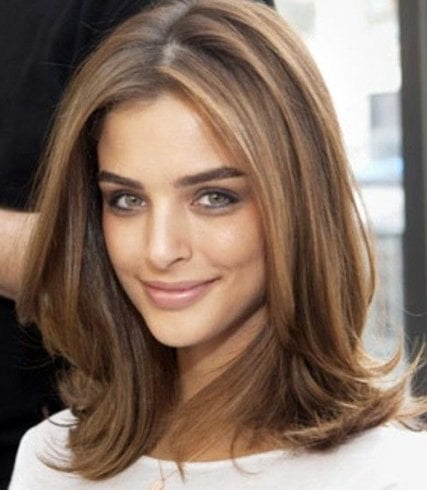 7. Dark Copper/Darkest Shade Of Cinnamon Brown
These shades of hair colour are best suited for porcelain white skin tone. These shades are luminous darker golden hues with slight undertones. As the colour itself has a slight light shade to it at the undertones, it is not suitable for dusky or tanned skin. These shades are a striking way to change hair colour without looking out of the blue.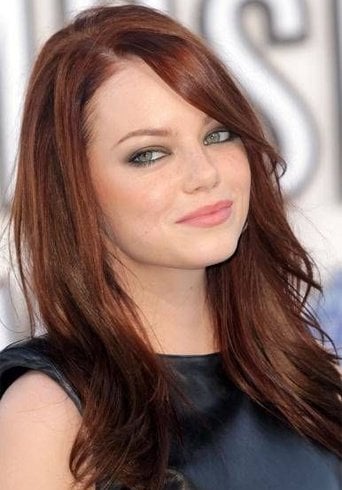 8. Platinum Blonde
Only suitable for the cool skin tone, this is the lightest of all the blonde shades. This shade of platinum blonde looks fabulous with any eye colour and is absolutely striking. Don't mistake this for white, this platinum blonde colour has a tinge of grey and blonde that is hard to miss.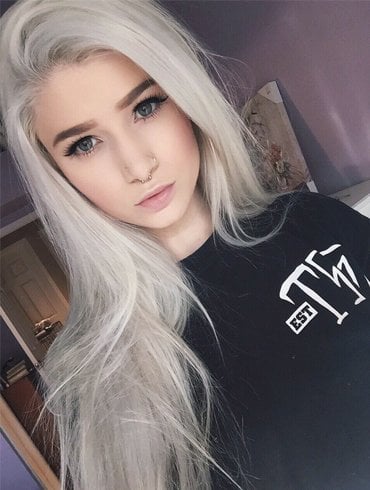 Here is a glimpse at the various hair colors for Indian skin tone so that you can always refer to this table whenever you are in doubt!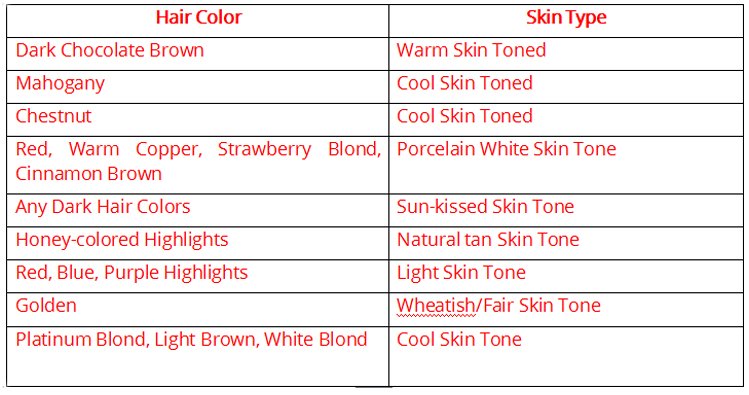 With all the detailed Indian hair color ideas, now that you have discovered which colour tones will suit your skin best, opt wisely. Best color tones for the dark skinned Indian beauties are red, brown and burgundy.
Even though there are other colors available, they may not suit women with olive, dusky or dark complexion. Highlights are the latest fashion trend, so go global with your hair colour only when you are very confident with it. Go to your nearest salon and get your hair colored in the most appropriate shades which suit your skin tone and facial framework.
Images Source: pinterest