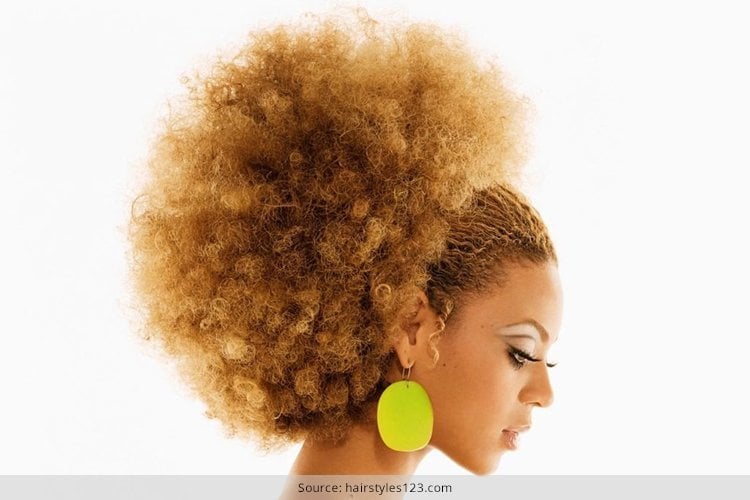 Aah, frizzy hair! It can be quite a nightmare sometimes. With all that frizz and struggle every single day, don't you wish there was something that could get rid of this frizz once and for all! Well, we have some good news! There are actually tons of hairstyles which can easily combat your frizzy hair and actually make you look pretty decent. Want to know what those are?
Well, read on to know more about Hairstyles for Frizzy Hair
Length of Frizzy Hair
Before we begin with styling your hair, you have to first decide what length you will be keeping your hair. The reason you need to know this is to gauge whether the chosen hairstyles will actually be feasible on your hair or not.
The length of your hair will depend on the amount of damage you have. For instance, if your hair is extremely damaged, you have to resort to a short hairstyle. If your hair is fairly healthy, then you can go for a hairstyle with some length, because this will weigh down the frizz in your hair.
And last but not the least, if your frizzy hair is wavy, you should have it in layers because this will again help you to keep your frizz under check. Again, the texture of the hair also determines how long you can wear your hair. If your hair is thin, then you should definitely ask your stylist to keep it simple and short and of course in layers.
Now, the fun part begins. Let's check the women hairstyles for frizzy hair.
Bun Hairstyle for Frizzy Hair
Easy, simple and very chic: the bun is ubiquitous with some really rad fashion. So, if you have some hair that is not that easy to control, you can bun it up. And don't worry about the flyaway, because that too is some serious style. You will definitely look hot and it's channeling the summer spirit! Also, this was one look that was mimicked in almost all the fashion weeks this season. So, you don't even have to be worried about not being in vogue!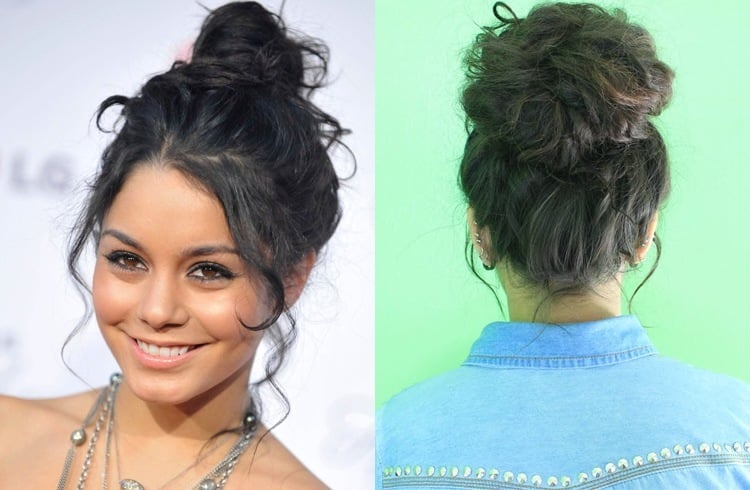 [sc:mediad]
Look how Lauren Conrad channels this look with her very chic bun:
Pin Up Frizzy Hair
Simple as that! If you think that styling up that hair is too much of a trouble, then you don't need to think much about it. Just pin up your hair around your scalp and leave the rest as it. It is a very old Hollywood look. You can simply put on some glam makeup and you are good to go! This is the hairstyle which will put a lot of emphasis on your frizz and you will actually love your frizz!
[Also Read: Hairstyles for Curly Hair]
Accessorize Frizzy Hair
The easiest way to style your frizzy hair is to add some really nice accessories to your hair. For instance, if you wear a jeweled headband or a headpiece, it will take all the attention away from the frizz and instead make the headband the main attraction. Also, securing your hair with a headband will also give it a lot of dimension. To add it up, it is an excellent way to actually have a pretty sane looking hairstyle which is good form parties and casual dates too!
This is one of the best way to manage frizzy hair too.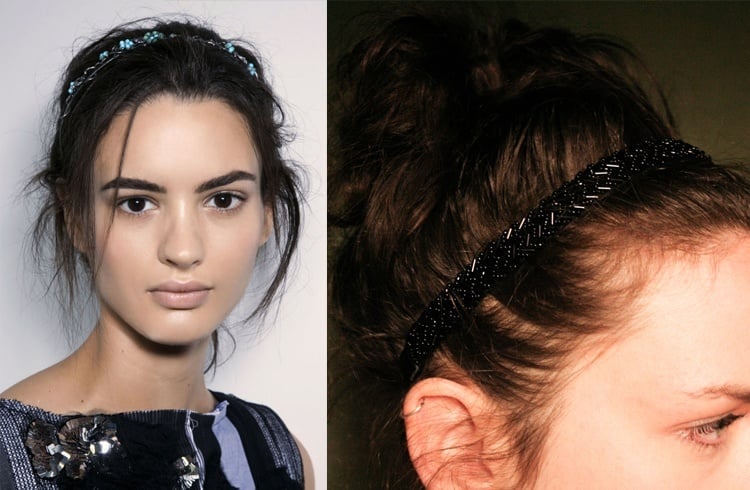 [Also Read: Hair Masks For Dry Hair]
Frizzy hair is not that bad, you know. There are tons of ways you can keep the frizz under check, especially if you plan to use some anti-frizz products. These are good in a way because they will definitely keep the frizz under a lot of control. Just get on with it girl!
Hope this article on hairstyles for frizzy hair is helpful.