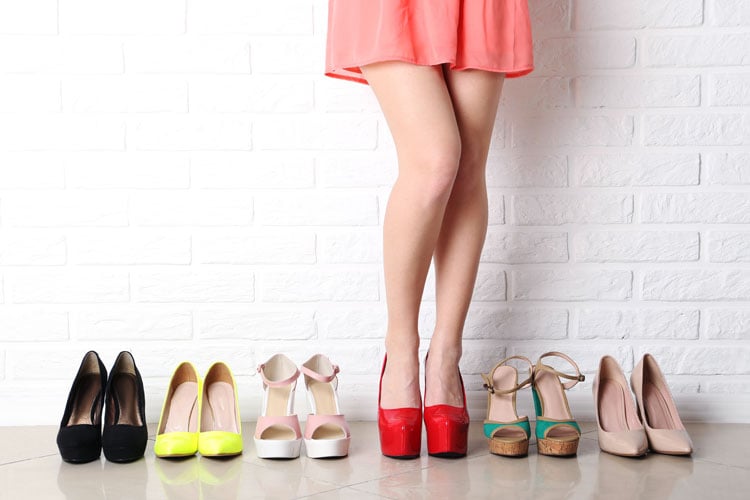 To all the vertically challenged women, we understand your woes when it comes to wearing those long gowns and skirts, without dragging the fabric on the floor. This is why, we suggest, investing in shoes that make you taller. For sure, you may have gone to the market and picked up heels, thinking the pair would make you look tall and defined; alas, that wasn't the case as you thought it would be.
5 Shoes To Make You Taller
Though heels are without a doubt the ideal choice to look tall, there are other option too that you could try out! Here are five shoes that make you taller; we promise they do. Take a look and decide which one to buy, if not them all!
1. Strappy Heels
Now why do we say, invest in strappy heels? This is because strappy heels are shoes to make you taller, which is exactly what you want, isn't it? These babies can be worn with just about anything: Indian, indo-western and western wear, and can make the legs look sharp and tall too, adding more grace and height to your overall look. Wear them for a date night, a dance or maybe to the pubs when out with the girls; pair them up with short skirts or hot pants or even with skinny bottoms, and the legs would look tall and slender, since the foot area between the straps too add more visual length.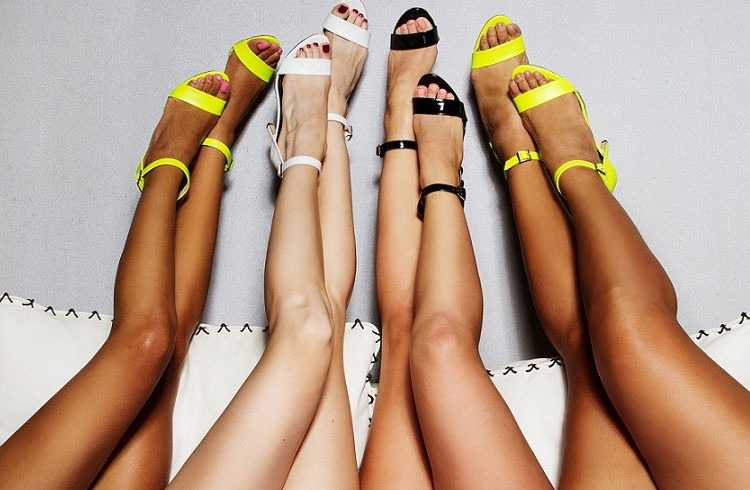 2. Wedges
For the love of wedges, invest in these before the season trend runs out. Back in the 70s, wedges were a common affair to style up the feet with, and this time too they shall do the same. Did you know, choosing wedges mostly in nudes to tans, helps make the body look taller, since it neutralises the shades and tones of the clothing you wear, bringing more attention to the legs?
Now that you know this trivia, it is time to get a pair of wedges added to your wardrobes. Wear them with western wear, office wear or casual clothing and you would add glamour and height to your persona!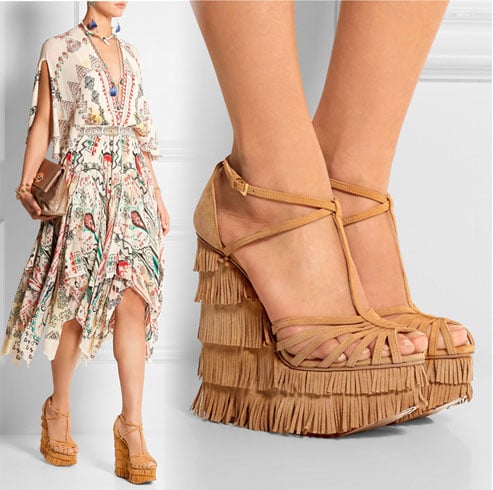 3. Get A Pair Of Sneakers
Not just any sneakers that make you taller, but those that are constructed well and with enough insoles or padding for comfort. Thick platform sneakers in any tone and hue would be the right footwear for you to flaunt at any casual occasion. They can be worn with casual street style numbers, and also with semi casual house party wear too. Thick soled sneakers in any design would definitely add more height and would also make the legs look strong and long. A pair of them should be in your wardrobe and worn when the need arises.
[sc:mediad]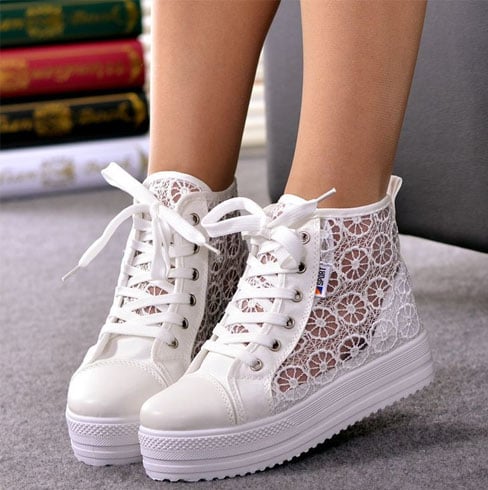 4. pump up the fashion jam
Pumps in nudes and with a touch of metallic add more dimensions and oomph to the legs, and brings about an illusion of more height to the body too. This is why, for very formal dos and occasions, having a set of pumps are a must. They can be worn with Indian clothing to western clothing, at work and at formal gatherings too, so there's no harm in investing in a chic pair for once, which can work magic every time you wear them.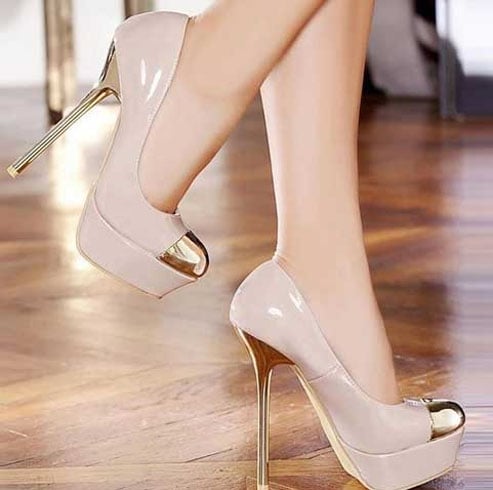 5. sexy open toes
The peep toes or the open toes are the sexiest lot in the range of shoes that make anyone look leaner and taller than they actually are. This is why, you would notice many celebrities wearing open toed nude shoes and heel shoes when they attend major events and parties. Taking a cue from that, what works here are the toes in front being bare and shown to the world; open toe heels thus help this way, create an illusion of height by distracting the eyes of the onlooker from the rest of the body to the feet.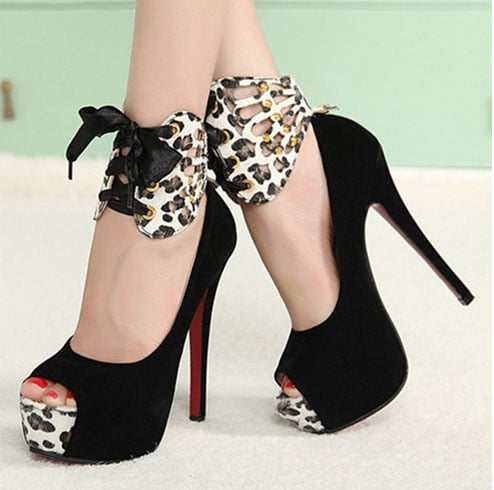 Girls, we thus have told you about five different types of what shoes make you taller. There should be no excuse now of not looking your best at the gatherings and parties you have been called too. Grab them all, we say!
Images Source: pinterest