Friendships Day is just around the corner and this year, we have decided to celebrate it in full swing. Friendships Day is one day that makes us nostalgic and gets us missing school days. We left school behind and also the fine art of making friendship bands and tying them to our friends.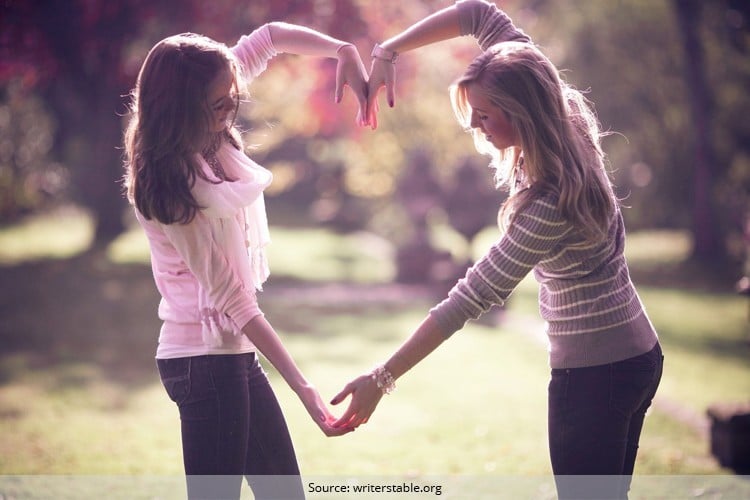 Last week, we realised we missed doing the small things for our friends. It struck to us that, perhaps it is the gesture that matters and not the friendship band. Because honestly, we are at an age where the thought matters.
We may have friends who have fled the coop and have settled in a country with major time differences. But it doesn't mean that we can't send them a Happy Friendships Day text, right?
While we can send a text and get off easy, it wouldn't hurt to us to send out thoughtful gifts as well!
Friendship Day Gifts Ideas:
Here's a list of five things you can give your BFF's!
Matching Tee Shirts:
This is the best thing you can gift your friend. Even if she lives far away, you can post it to her and both of you can click a picture and post it on social media. It will definitely be cuteness overload!
Matching Jewellery:
Nothing says friendship like a piece of jewellery that your friend can wear day in and day out! There are a lot of those available in plenty of stores and online too. You definitely won't be disappointed!
[Also Read: Fashionable Ways to Tell Your Best Friend How Much She Means to You]
Her Favourite Makeup Item:
If she is a makeup fanatic, then the one gift she will cherish and love will be cosmetic product. But if you don't know what to gift her, you can always gift her the latest Urban Decay Naked palette – Smoky!
[sc:mediad]
Candles:
While candles are not something fashion related or friendship related, they are indeed very symbolic. You can perhaps remind your friend how she helped you through a dark patch and how she was your light in times of need!
Collage of Photos:
A bunch of photos showing both of yours best fashion and style moments will be the best gift you can give to the style diva friend of yours!
Let us know if you have any other ideas. We will be glad to add them to our list.