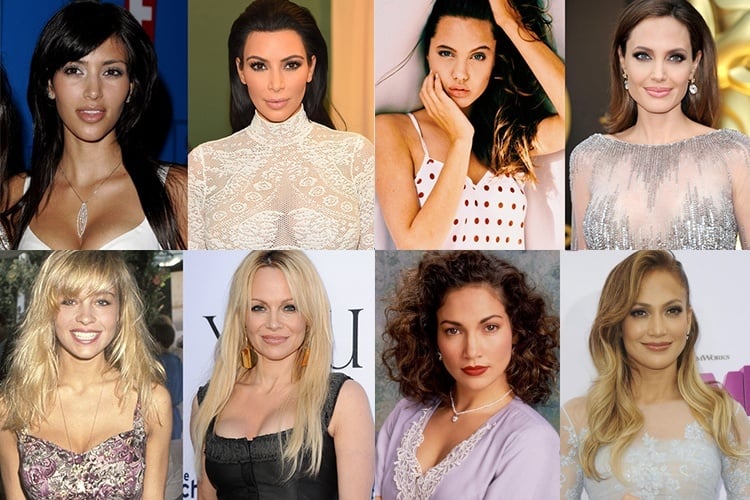 As long as the statement, 'Beauty lies in the eyes of the beholder' continues to live, we all are born beautiful. However some aspire to be more beautiful than what the heaven has already blessed them with. Here comes the role of the celebrated plastic surgeons to the limelight. The plastic surgeons of the Hollywood fraternity is worshiped by their clients, for their artistry, for they mold them what they want to be molded into. Of course it is no secret that Hollywood is full of plastic beauties. Here's an insight to the saga of hollywood plastic surgery
Before And After Plastic Surgery
Here is our list of before and after plastic surgeries on Hollywood celebrities.
Kim Kardashian
With every passing day she is becoming my most admired celebrity. Precisely because she gives me so much material to write on. Whatever topic I have to cover, she covers it all. You need to do some celeb talking and Kimmy is the first person to knock your head. The not-so-natural beauty, Kim, has worked done almost everywhere. A Rhinoplasty, Botox, Fat Transfer, Breast Implants, Butt Implants, Liposuction, and Laser Hair Removal…every terminology in the dictionary of beauty surgery will find a definition in Kim Kardashian. The over cost of all these works, a whopping 24 grands if not less.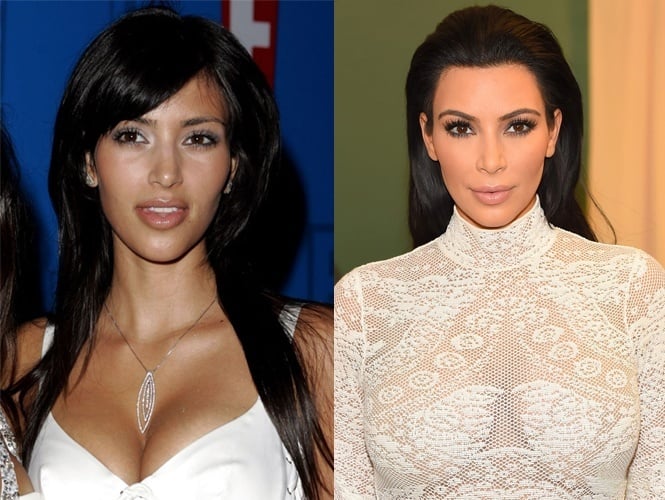 Jennifer Aniston
Jennifer Anniston was born with sinfully gorgeous looks, and yet she wanted more to it so she could prove she is pretty. After years of denial she had to admit the truth. The star has confirmed a couple of nose jobs, but has clearly denied having any breasts augmentations or lip surgeries. But we aren't that naïve, are we? A close observation of the before and after picture of the star makes the truth obvious.
[Also Read: Things to Know When Getting Plastic Surgery]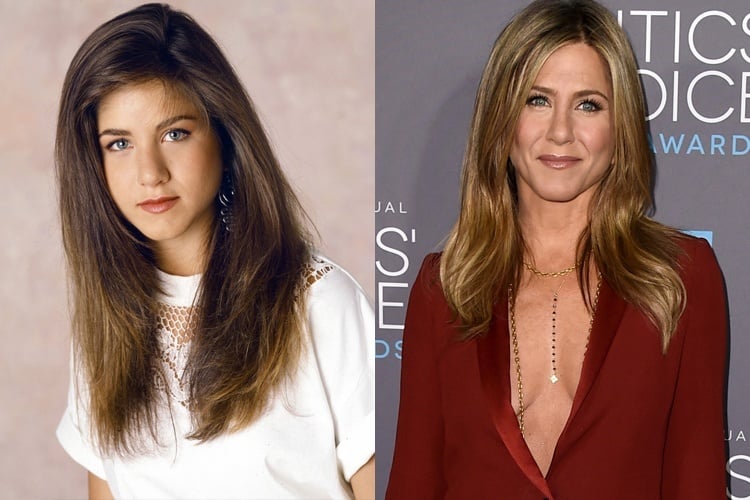 Kylie Jenner
The baby sis of Kim Kardashian has grown up in front of the camera. It thus becomes impossible for her to hide the reality from the eyes of the beholders. So when she went on to defy the possibilities of beauty alterations, she fell flat on her newly constructed face. After failed endeavors of hiding the truth, she finally admitted to have made a couple of trips to the plastic surgeon's clinic. Her changed jaw line, nose, and that famous pout is certainly a result of those trips as her before and after plastic surgery looks are totally mismatched. No matter how pretty she is now, she certainly looks old for her age. Hope she doesn't regret her decisions in the coming years of her life.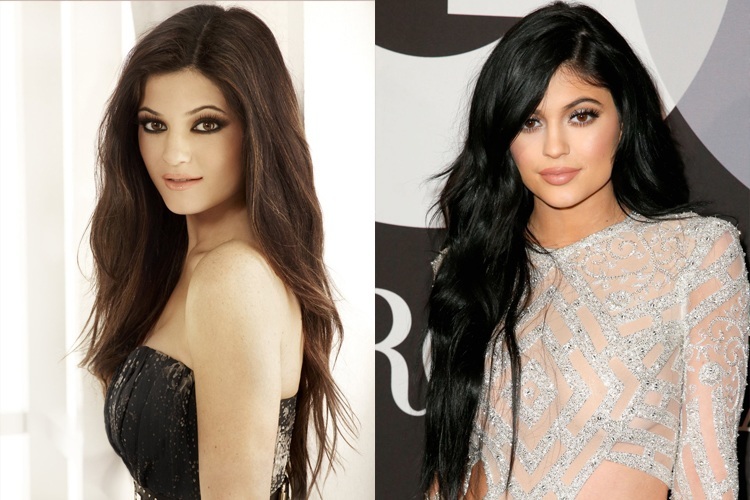 Lindsay Lohan
It was indeed heart breaking to see the sweet child star ruining herself to drug abuse. The over dose of an unhealthy life had started showing their footprints on her appearance. To reunite with her natural beauty, the "Mean Girls" fame had to surrender at the hands of beauty doctors. Lohan might not have undergone any surgeries, but at the tender age of 25, she has certainly gotten fillers injected into her lips and cheeks. The demands of Hollywood are high, but 25 shouldn't be the age at which one needs work on oneself.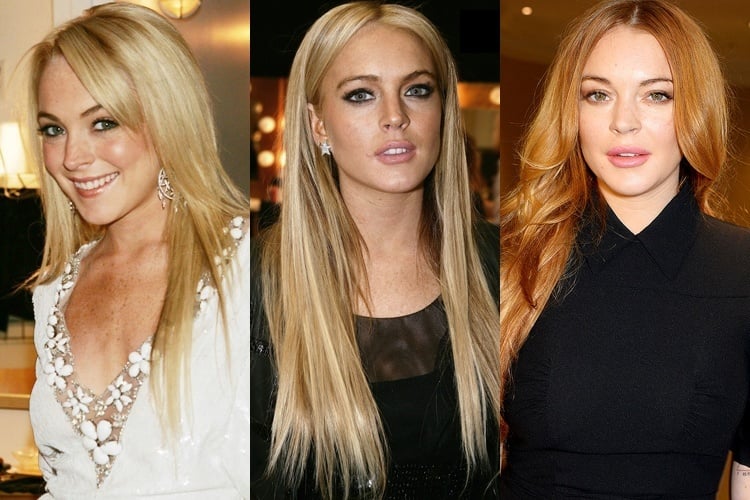 Pamela Anderson
No offenses, but the pictures of Pamela Anderson prior to getting those pounds of silicon pumped into her breasts and numerous other make her meteoric rise as Hollywood's sex symbol was pretty doubtful. Those blond beachy waves aren't real either people because Pam was born with lustrous brown hair. A little surgery on the lips to make it poutier, a well-defined nose with the help of a surgical knife worked towards changing the looks too. Here is a picture of the actress before and after plastic surgery.
[Also Read: Bollywood Plastic Surgeries that Horribly Went Wrong]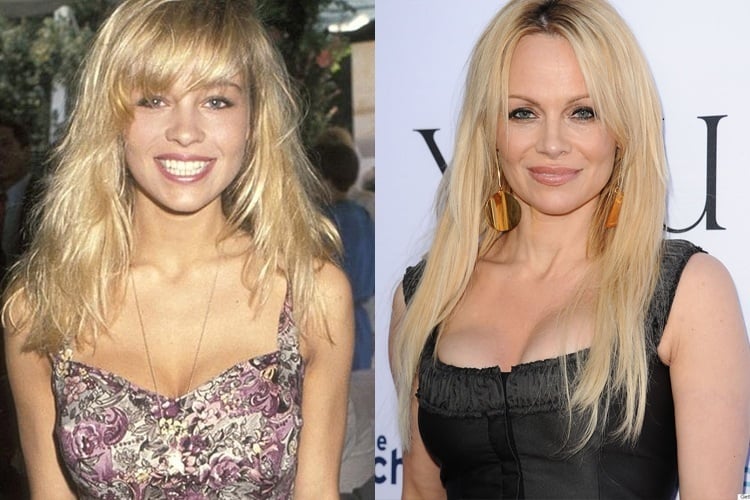 Angelina Jolie
There is no denial, Hollywood is an unforgiving industry, and even the conquerors like Angelina Jolie needs to adjust to its dynamics. The famous wife of Brad Pitt had to accede to a face and neck lift. That high priced nose was sharpened a little, and yes, she brought the pout look into limelight by getting her natural ones filled. Just have a glimpse of the hollywood star's before and after plastic surgery.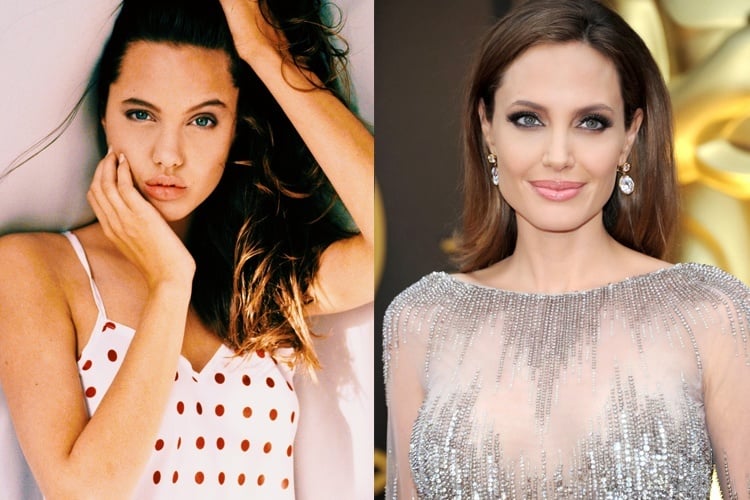 Jennifer Lopez
She just celebrated her 46th birthday, but her appearance at the recent AMAs didn't confirm her age. Well, a little botox or a minor plastic surgery in hollywood, never hurts any one. But here we are talking about more than a little botox. Though the mother of two has been constantly denying any plastic surgeries, the before and after pictures of the songstress speak volumes.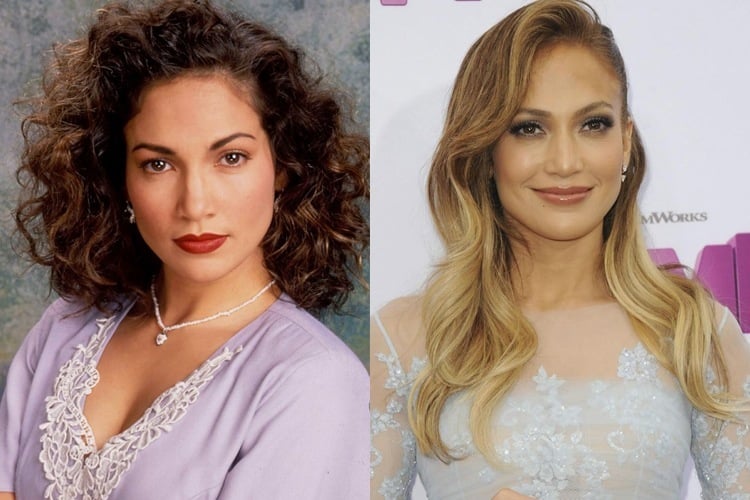 We may just fail to understand the fascination about these fake Hollywood stars now, because clearly, this list of Hollywood plastic surgeries prove that the assets that we so much envy, are perhaps just illusions made for our eyes. If only we had tons of cash rotting in our bank accounts maybe we could have achieved those beauty goals too. What do you say?