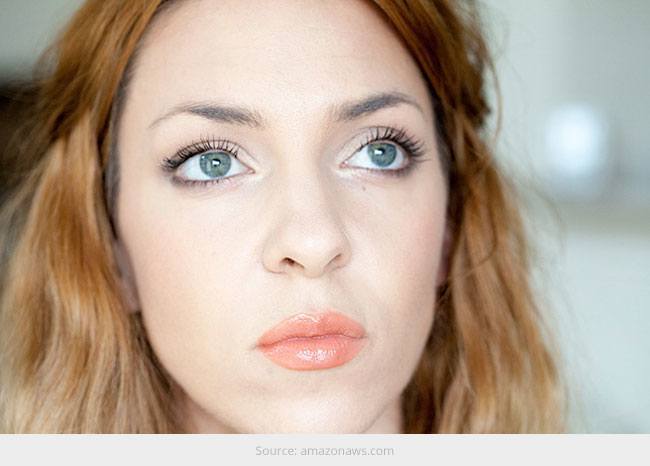 You have been busy whole day with meetings, deadlines or people. In the evening you bump into an old friend while picking some necessities at the supermarket. She compliments "You are looking so gorgeous, seems you just had your beauty sleep". Well, this is not an idle imagination but can become a common thing for you. A happy face with or without makeup, but with proper care can solve one of your major skin concerns; i.e. How to look fresh all day, anytime. Here is how!
1. Perfect Makeup
We know all you wonderful ladies are pretty good at it; so we just want to give a few tips to get you that extra glow and fresh look.
Apply moisturiser or sunscreen beneath your make up, as it will not only protect your skin but will also make it look smooth and the makeup will last longer. Tip: Know how much sunscreen is enough for a day, and depending on that use your SPF wisely.
Ensure you apply some foundation and powder to your eyelids as well so that the eye shadow has something to stick to; retaining your look for the whole day. Use tube technology mascara or a waterproof one all round the year for your eyeliners to stay in place for a longer time.
For those great looking lips and a delightful smile, apply a stain before you dab the lip gloss. Outline your lips with a pencil style concealer and it will keep your lip colour from budging.
Quick tip: Orange lip colour suits almost all skin tones and instantly gives a pepped up look.
Spraying rose water on your face keeps the face alive.
Lastly, we are sure that your purse is always high on stock of dry tissues and wet wipes.
All these will keep your awesomeness at its peak till sunset or all night long.
[Also Read: How To Stop Dry Skin On Eyelids]
2. Water – a great protector
This is one of the natural ways to look fresh as dew all day. Yes, we are sure you know the thumb rule – "drink 8 glasses of water everyday" and its exceedingly important reasons. Not only does it aid digestion but drinking lots of it will keep your skin hydrated. When this strongest element of nature takes care of you internally, there is very little to be done on the exterior to retain that fresh and healthy look. However, make sure you know the myths and facts about drinking water.
3. Pile up those veggies and fruits in your refrigerator. Here are a few healthy skin tips:
You will never have a bad hair day if you have spinach and carrots in your diet regularly.
Kiwis, blueberries, tomatoes are loaded with anti oxidants, which are great for keeping your skin supple and fresh. They have great anti-ageing properties too.
Walnuts will help you with bright eyes, smooth skin and again healthy hair.
Your nails will show how healthy you are if you have grapes, broccoli or sweet potatoes.
[sc:mediad]
All this naturally adds up to a strong body and lot of energy, which keeps you rocking throughout the day.
4. Beauty Sleep
Often told, but still deserves a noteworthy mention is your good old 7-8 hours of sleep. A full sleep works wonders for skin. Facial muscles relax, dark circles and puffy eyes vanish, brain works better and spirits remain high. Altogether they contribute to a wonderful glow on your face. However busy you may be, compromising on sleep is never an option.
5. Do not forget to be happy
Happiness is the biggest beauty product for your face with no MRP attached and is easily available within you. Look at the positive side of things, let go of your grudges, listen to lovely music when stuck in traffic, smile and be helpful. See what wonders it does for your soul which will automatically show on your face at any hour of the day. Also, eating healthy will make you feel happy and satisfied no matter what.
So, quickly start doing all of these measures, and not only your face, but your personality will radiate charm and freshness all throughout the day!