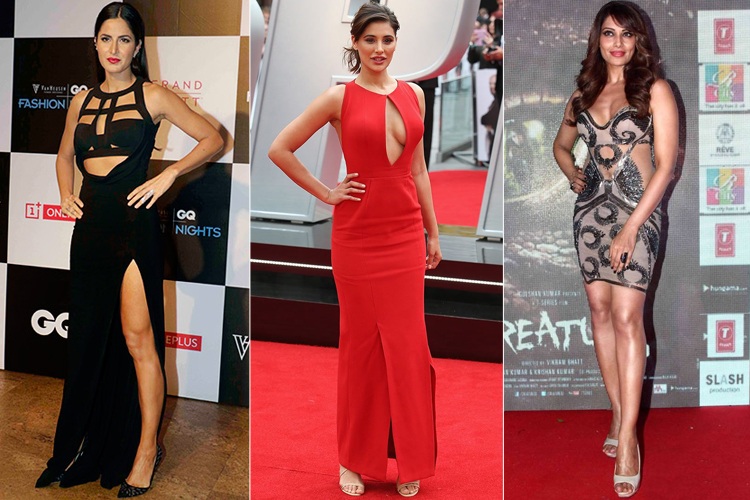 We look often at Bollywood to seek inspiration on various fashion statements being made, and the clan of Bollywood fashionistas never seems to disappoint us. With stylists working round-the-clock to make an ensemble prêt a porter and haute, this time around we see the coming back of the cut out dress.
It Began With Helen
Remembering the yesteryear dancing diva and power actress Helen, we thought of mentioning her name here since she was one of the most gorgeous and talented divas of her time that wore a sexy white body hugging cut out dress, in a powerful vamp number that made the 70s swoon.
Emulating the scene from then, stylists looked back never and brought variations to the cut out dress in more ways than one. Cut to the new-age, the trend is catching up and is here to stay. A little skin show when in public, at events, or maybe at parties, and our Bollywood girls dare to flaunt their beauty, sans the eyebrows being raised.
[Also Read: Hollywood Red Carpets Are All About Cut Out Dresses Now]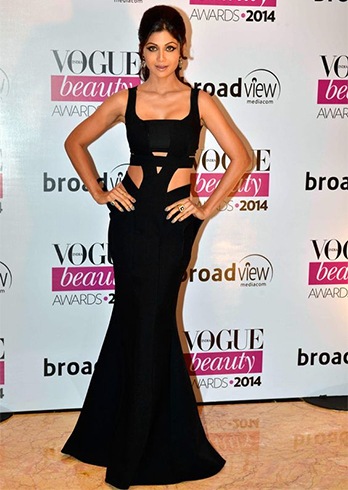 The reason why cut outs are catching up and providing steam is because the peek a boo style is feminine and flirty, yet with a sensual appeal that makes one flaunt their lovely toned bodies too.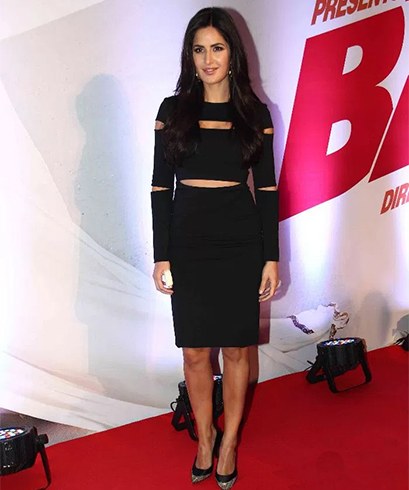 Cut out dresses can be worn to any occasion, party, event or maybe at a wedding too, and they can be paired with accessories galore as well. We now would look at the many Bollywood divas flaunting not only the cut out black dress, but many other cute cut out dresses in utmost glam sham and style. Take a look!
[sc:mediad]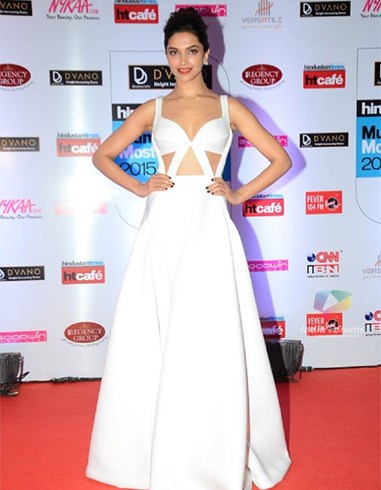 Cut Outs And Celebrity Fashion
If you thought plus size women couldn't show off their glamorous selves in cut outs, you were wrong. Sonakshi Sinha once again breaks stereotypes and fashion statements in a solid black cut out top, and with a vibrant pencil skirt for company. She wears a pair of orange earring studs and topknots her hair to bring about a slim and lean silhouette to the look, so chic and pretty. Complete the look with heels for a leaner look on the same to come through, and match the lips in vibrant colors as well.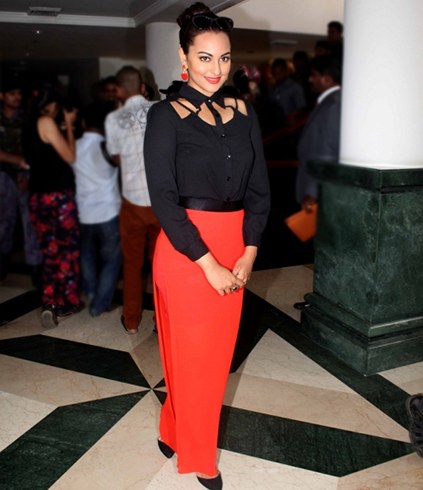 Katrina Kaif can carry out just about anything, and she has a slim toned body with a sensual sway as well that makes heads turn. Talk about high profiled celebrity fashion trends and our gorgeous lass rules the roost here in a gorgeous black cut out evening cocktail gown. Cuts here and there all over the gown, doesn't make the lass look bare. Rather, Katrina completes the look with heels for the feet for a taller fashionable stance and sleeked combed hair.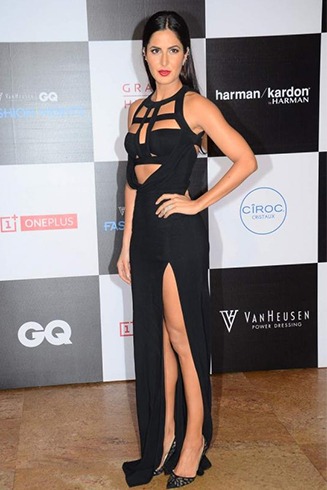 The sultry desi bong siren , Bipasha Basu is known for her long legs, toned abs and her oomphatic ebony skin, and she doesn't mind wearing the sleek body hugging cut out dress to flaunt her sassy chocolate beautiful skin. With neutral toned shoes for the feet and tussled wavy hair, Bipasha graces the red carpet as a tantalizing diva should.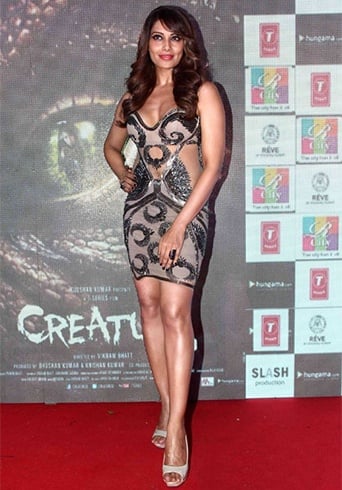 Sonam Kapoor for many reasons good has been called the fashion icon of the Bollywood industry, and we don't beg to differ on the same lines too. In an all black dare to bare jump suit, paired with black boots and a chunky waist belt, sonam wears her lips peachy to pink and her hair wavy. A powerful fashion statement for sure, and one that we can surely emulate too!

How gorgeous and sensual can one be, and that is a question we should ask Kareena, who wore a cut out formal gown at a fashion event in the recent past. A cocktail mermaid one shoulder gown, with sheer and lace cut outs, makes for a very graceful and chic fashion statement, doesn't it? With the look completed in red lips and tussled side ponytail, Kareena steals the show.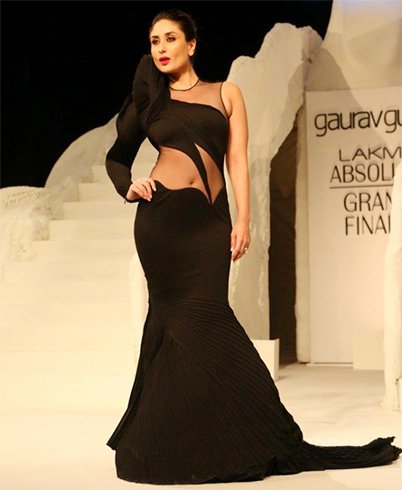 The next time though, we would want to focus more on street style maxi cutout dress, tops with cutouts and more, so watch this space!
Images Source: pinterest.com