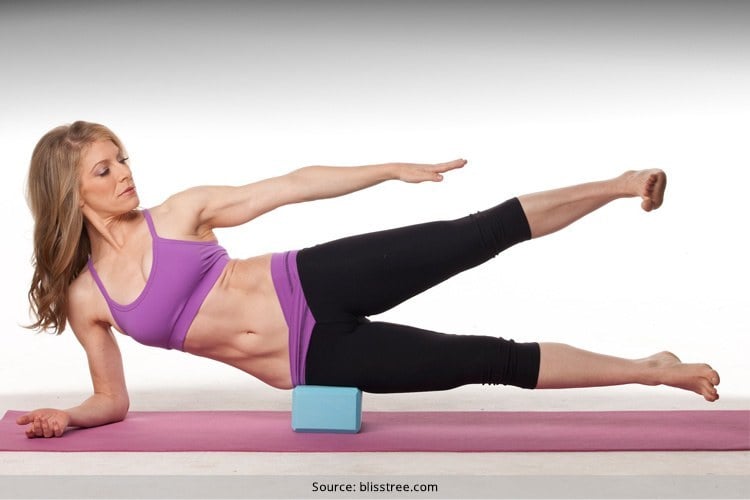 Yoga pants, men and women have an amazing connection. Men and women both love yoga pants, but both for entirely different reasons. While women love the comfort, men love the way women wear it! So come what may, nobody, especially men are never going to tell you that your assets are showing! So, unless you want to be ogled and snickered at, we advise you to wear the right underwear with your yoga pants. Read on to know more:
Right Lingerie For Yoga Pants
Our yoga pants are so comfortable that we sometimes don't even realize what we are wearing beneath them. Thongs under yoga pants are a complete NO-NO! You may end up attracting tons of stares if you go to the gym wearing those! And trust us, these are not the kind of stares you would want!
What to Wear Under Yoga Pants?
Let's get this straight – Yoga pants show everything and if you are planning to buy something cheaper than usual, we would suggest you to rethink that decision. Cheap yoga pants will end up showing your tummy, your crotch, your butt – everything! So, if you invest in cheaper yoga pants, do us a favour and wear some good and supporting underwear. Because you don't want to be the sordid details of someone's saggy butt discussions, right?
[Also Read: How To Get A Better Butt With Yoga]
Perky posteriors are owned by gym bunnies and Victoria's Secret models only. So when you are wearing yoga pants, wear the right kind of underwear.
Here are some options of what to wear under yoga pants:
what to wear under a tight fitting dress
If you are the kind of girl who loves her thongs, then these active wear thongs are perfect for you. But the normal thongs will not work with your yoga pants and thus if you are wearing different exercise clothes, it is always better to invest in a pair of active wear thongs. These thongs will totally obliterate the problem of your panties riding up your pants. They are made of a material which ensures that your privates are able to breathe even if you are wearing something as tight as yoga pants. For those of you who haven't tried these types of thongs ever, you may find it a little difficult to adjust, but once you get used to them, you will love them!
[Also Read: What To Wear With Red Pants]
Boy Shorts
These are comfortable and they will hide your bum. The main problem that most women face with Yoga pants is that they are form fitting and will often accentuate parts of your body you don't want highlighted. But boy shorts can eliminate all the unevenness and provide extra support when you are exercising. Brownie points to these boy shorts because they don't ride up your pants when you are performing the complicated upside down pose.
[Also Read: Appear Tall And Firm By Doing Yoga]
Commando Underwear
Commando is a brand which makes the fanciest of underwear but at the same time, also the most comfortable ones. Commando underwear is famous because they literally stick to your skin and their panties seams do not show even if you are wearing the thinnest and the cheapest quality yoga pants! From boy shorts to hipsters and briefs, commando underwear has everything you would want to wear under your yoga pants.
[sc:mediad]
Go In Your Birthday Suit!
Well, technically this is your last option and if nothing seems to work, you can very well go in your birthday suit or go commando-as you may like to call it. Most people will not go commando until they are brave enough. There is the cold to battle and what about sweat in your privates? Ugh, for many, this is a very icky feeling!
But of course, there are advantages like-no unsightly bits and parts, no visible panty lines and no underwear that is riding up!
We have given our tips and it's up to you to decide what you want to wear. Remember, comfort is primary!