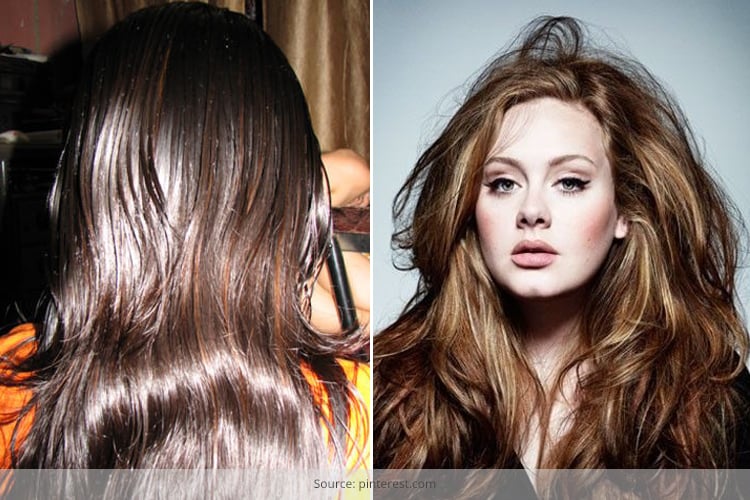 When it comes to looking haute and beautiful, there is nothing like nature. It brings so many hidden blessings that one almost loses count. Homemade shampoo is one such discovery. Safe, easy to use, healthy, and budget-friendly, a homemade shampoo isn't what your standard and premium stores would offer you. With so many amazing natural ingredients waiting to be used in a natural shampoo, here is a list of 10 fantastic DIY shampoos your hair would love to be pampered with! Make your own shampoos right at home.
African Black Soap Shampoo
Most of us avoid soaps when it comes to washing our hair. African Black Soap Shampoo is no simple plain Jane.
This soap is made of elements that would make you rethink on what you have lost out on. It has palm leaves, cocoa pod ash, plantain skin ash, palm kernel oil and Shea butter.
When you combine African black soap with other nourishing ingredients like honey, glycerine, grape seed oil, distilled water you are well on your way to having a superb shampoo.
Ingredients:
African black soap – 4 tbsp (crumbled into small piece)
Distilled water – 1 cup
Grape seed oil – 3 tsp
Glycerin – 1 tsp
Once you have mixed them well, put the ingredients into a glass bottle. Before washing your hair, shake it well. Save the leftovers for future use which can last you several weeks. And remember to store this shampoo in a cool place and avoid high temperature.
[Also Read: Volumizing Shampoos]
Coconut Milk Shampoo
Coconut is nature's gift for glowing skin and tresses. Your hair would be more than happy when they are pampered with homemade natural recipe of the coconut milk shampoo.
Ingredients:
Castile soap liquid – ¼ cup
Distilled water – 1 cup
Coconut milk – 3 tbsp
Safflower oil – 1 tsp
Start the preparation by mixing organic milk, castile soap and distilled water in a glass bottle. Shake it well before using the same.
[Also Read: Reasons to Use Organic Shampoos]
As a matter of fact, castile soap is made of olive oil. So the coconut milk you choose should be organic in nature as that would help bring additional lathering. Distilled water works well for dilution and safflower is ideal for moisture.
[sc:mediad]
On an extra note, you can go about rinsing your hair with apple cider vinegar after you have shampooed your hair. This will help balance the pH quotient in your scalp.
Essential Oil Shampoo
The beauty of this homemade shampoo is that it is paraben-free vegan shampoo which guarantees low cost skin care.
Ingredients:
Jojoba oil – ¼ cup
Lavender oil or White Tea oil – ¼ cup
[Also Read: Oily Hair Shampoo]
Castile soap
Essential oil
Aloe vera gel (to add moisture)
Mix all of them and store it in a container. It can be used multiple times depending on the size and nature of your tresses.
Oatmeal and Baking Soda Shampoo
Oats are not just good for your appetite but also for your hair. Check out how.
[Also Read: Saw Palmetto Shampoo]
Ingredients:
Baking soda – 1 cup
Ground oatmeal – 1 cup
Mix the two ingredients in a homogenous way in a container. Whenever your mind is to wash your hair, use this concoction to brush your hair roots. It would help remove dirt and oil out of your scalp like pure magic!
Baking Soda Shampoo
Baking soda is a multi-faceted product that proves its mettle in hair care too. To get best results, you need to rinse your hair with vinegar in order to get fluffy hair. If you have never used baking soda earlier, you can rinse your hair locks with baking soda alone.
Ingredients:
Baking soda – ½ cup
Water – 3 cups
Apple cider vinegar – ½ cup
Mix baking soda with water and store the liquid in a container. You can use this preparation each time you shampoo your hair. Apply it to the scalp and scrub it in your hair follicles.
Follow it up by rinsing your hair with apple cider vinegar. If you want to reduce the smell, you can mix 1 tbsp of this vinegar with a small cup of water.
Start adopting these homemade recipes for hair and see nature coming to your help yet again.