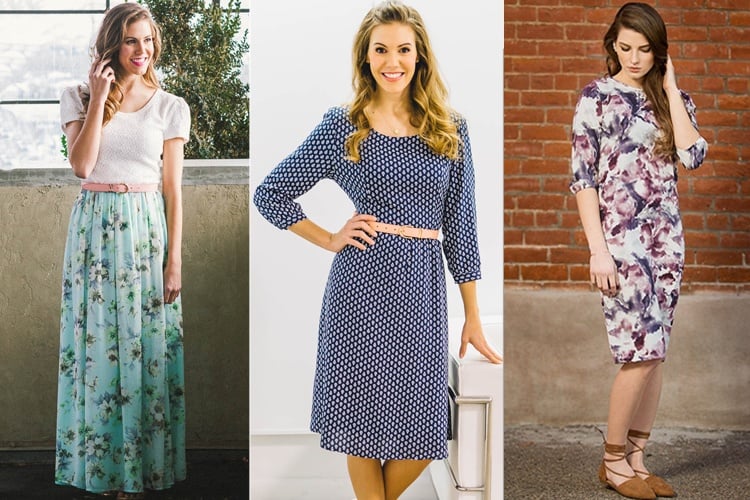 The air of today has all of freedom. Freedom in the dresses, in the culture, in the way we carry ourselves, the way we talk. There isn't an iota of conservativeness in our living. But at time, there is a whiff of conservative clothing which becomes necessary to follow.
And what is the definition of conservative clothing? Is wearing the traditional salwar suits, dupatta, bindi and kolhapuri chappals the be-all-and-end-all of conservative dresses for women? Nah, you can still try out how to look cool in conservative clothes.
How To Look Cool Despite Conservative Dresses For Women
Let us find out how to look cool in conservative dresses for work and tips to style conservative dresses.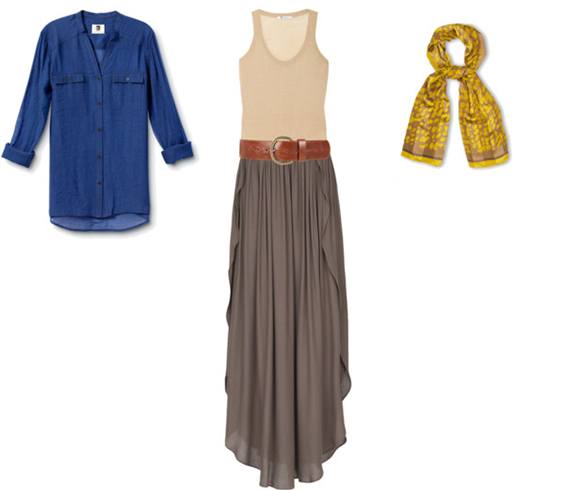 1. Looser Is Cooler
Summer is a time when women tend to wear tighter and fitted pieces. But it makes sense to go for flowing pieces such as tunic tops or maxi dresses. The basic idea behind how to look cool in conservative clothes is to wear clothes that give you maximum air circulation.
Go ahead and pair a pencil skirt with a flowy top or blouse. Add some gladiator sandals and a hat for go-to look and style. It will make you look and feel comfy, cool and super flattering.
[Also Read: All-White Dresses And Ensembles To Wear This Summer]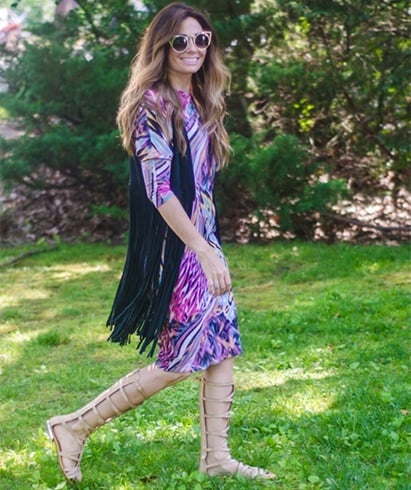 2. Avoid Layering
These days, more of the clothes for women come with short sleeves or no sleeves at all. Since there is a chunk of women who like to dress modestly, they feel the need of a layer to cover up which can kind of overheat on warmer days.
[sc:mediad]
Therefore, Conservative Clothing demands you to wear clothes that don't need you to layer it up. For instance, layering up a maxi skirt with a thin t-shirt underneath can be avoided.
Drop the idea of wearing two shirts at the same time, and look for pieces that have been made in such a way that they cover the exposed parts of your body you wish to cover.
3. Choose The Right Fabrics According To Season
Want your skin to love the clothes that you wear? Then in summers stick to wearing lightweight fabrics that are breathable. For instance, fabrics such a cotton, silk, chambray, linen and jersey are suited for hot temp. Try and avoid thick materials like polyester, rayon, or wool.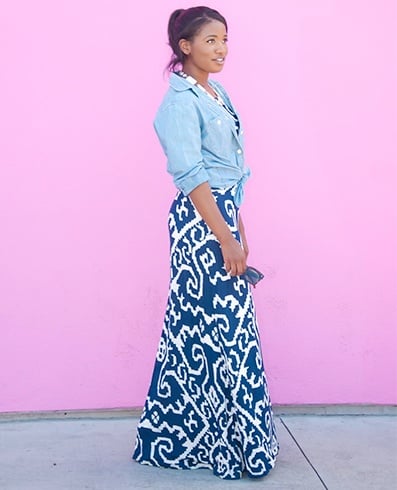 4. Befriend Maxi Skirts
Owing to their length, maxi skirt is a beautiful example of how to look cool in conservative dresses for work. They are sure way to keep you covered and cool at the same time.
Just wear a crop top with a long, flowy, high-waist maxi skirt. And then drape around your denim jacket instead of wearing it the traditional way as then it will look less constricting and hot.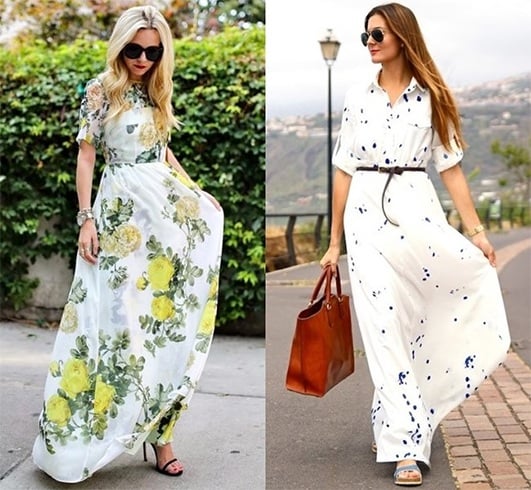 5. Accessories Are Fun
The best way to make your conservative clothing shine through is by wearing accessories in a minimal way. Try out wide-brimmed hats, strappy sandals, straw totes and dainty rings which will surely amp up the summer flair.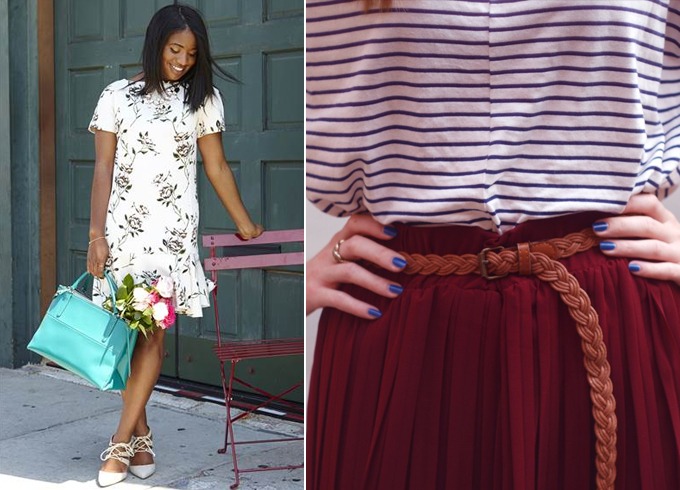 This takes me to a thought-provoking point. Never mind if you have a flair for conservative dresses for women, you can surely have some fun with your clothes. Mix prints, layer prints and textures, use shoes and belts. So what if you are trying to dress up modestly, you can still look exciting and worth admiring.
6. Minimal Makeup
It's all right to explore bold colours once in a while, but when it comes to work corridors, stick to keeping your makeup minimal and to the point. That being said, bright lipsticks can work well, but when the rest half of your makeup is kept to a minimal tone.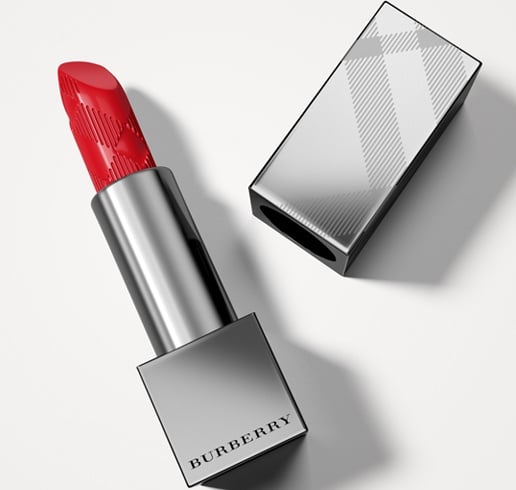 7. Footwear
Stick to closed-toe shoes. They make fashionably appropriate style. Go for sky-high heels, only when you can carry them around with confidence.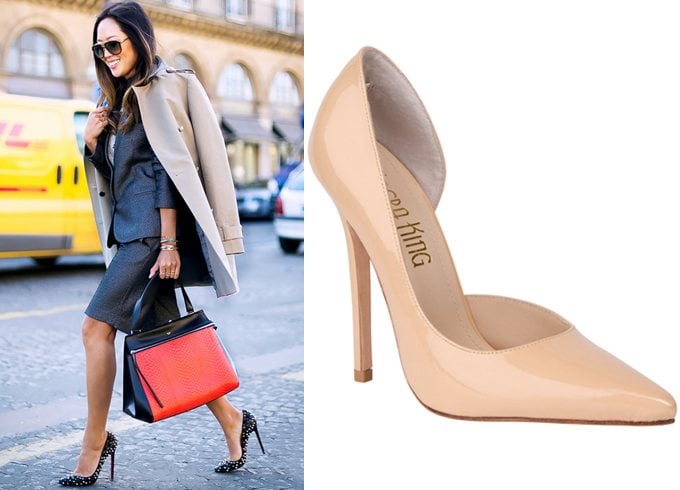 Now that you are a boho girl, let us know how you found the tips on conservative clothing and how to look cool in conservative clothes. Hope you are able to relate to them. Post your comments and tips from your side too.
Images Source: youtube.com, pinterest.com