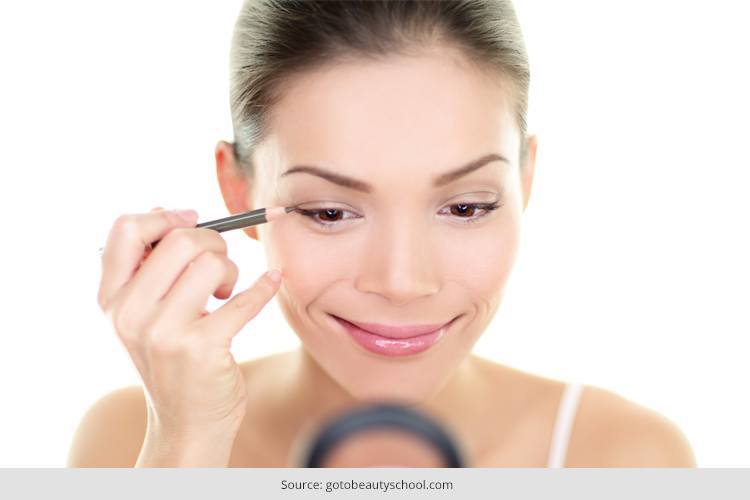 Have you ever taken a moment out to think about the importance of that one small piece of cosmetic in your bag? Yes! We are talking about the concealer- the only tool that guarantees flawless skin without the woes of strict diet regimes and healthy lifestyles. So get your sassy boots on and read through details on concealer for different skin types.
Concealer For Different Skin Tones
Let's face it, as a modern woman, you will be occupied with plenty of things and consequently be subjected to a wide plethora of skin problems. However, you wouldn't want to carry off dark spots, dark circles and blemishes on your skin at any cost. We feel you. We've come up with concealers for different skin tones. Read on and flaunt your flawless makeup.
Concealer For Black Skin
Concealer for black women might be easy to acquire, but it needs to be applied with intelligence. The most clichéd mistake that people make is buying a light coloured concealer for them that makes the face look horribly ashy.
Understand that an overtly-bright cosmetic makes all photo images look artificial. Makeup for black skin should be based on undertones. Best technique would be to apply the various colour-based concealers on your inner wrist and see what blends in. Beat tacky and keep it uncomplicated by getting one good shade that matches.

Don't forget to apply an eye cream and foundation before putting on the concealer. You are bound to hate and condemn the absolute caked-up look, so steer away! In case you are putting on a powder foundation, apply the concealer first- make no other exceptions!
The beauty desk of all fashion divas is incomplete without a blender brush. It's not wise to rub the product- the tab and dap methodology is what works. In case you have puffy eyes, get a mildly darker shade to cover it up. Just by following these tips, you will master how to pick concealer.
Concealer For Brown Skin
Concealer for brown skin covers all skin deficits and makes you look flawless. It works best when combined with foundation. If you have a dusky skin, choose a concealer that is just one shade lighter than your skin tone to help you tone down dark patches without making it look ghastly. You can also be primarily a blessed persona in terms of skin perfection, so take care to use these products only when absolutely required. In case you have very prominent looking acne or spots, there will be a limitation on how flawless the make-up looks. However, a confident woman knows how to highlight her plusses quite well!
A dry concealer for light brown skin is suitable for dry and sensitive skin types. This may be available in a small stick that you can easily blend with a finger or brush. If you have an oily and acne-prone skin, stick to liquid concealers with satin, shimmer or matter finishes as per your need and use. This can sometimes be prone to wrinkling or breaking in texture, so be sure to apply a layer appropriate enough to last the day. The best concealer for brown skin will make your skin look utterly beguiling!
[sc:mediad]
Concealer For Indian Skin
Indians are blessed with great skin, but the extreme climate conditions of most places subject it to a few key problems. In case you have an oily skin and always struggle to find a product that doesn't add to the problems, choose a specifically crafted concealer for Indian skin. It should be mineral power or gel based and not a lotion-type concealer.
[Also Read: Are You Using The Best Concealer For Oily Skin?]

Additionally, the best concealer for Indian skin will be fragrance-free as they are mild on the skin and suit sensitive skin-types better. Under eye concealer for Indian skin is highly-pigmented and you will only need a small dab to cover the skin. A better budget for this cosmetic would be ideal because Indians should wear SPF with their make-up in order to escape the harshness the strong sun-rays present. Remember, never use these products for more than a year because bacteria formation is common and will actually lead to skin problems instead of hiding them.
Study your skin type with care and pick the most suitable out of concealer for different skin tones. Be selective and through some fuss around because you need the perfect one in order to highlight the beauty of your skin. All your scars and unattractive spots will be invisible after your blend it with your skin as directed. Also pick out a concealer with sunblock with a minimum of SPF 15 so that you the harmful sun damage on your skin a miss. What is a concealer? It's your best friend!