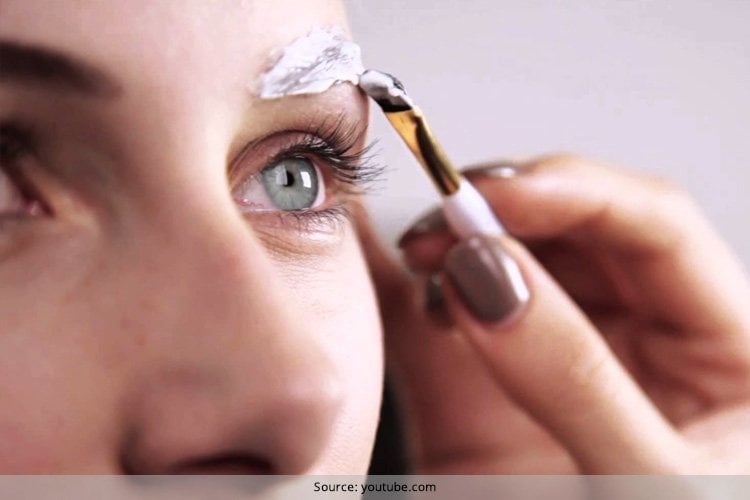 Most of you are probably cringing right now, just thinking about bleaching your eyebrows. But some of you have probably thought about it at some point or the other. While the status quo right now is to have bold, eyebrows that frame your eyes proudly, there are instances when some women can do with a little lightening of their dark brows.
[Also Read: Best Bleaching Cream]
BLEACHING EYEBROWS
We have taken matters into our hands and have decided to educate you on bleaching eyebrows and all that it entails. Should you consider doing it? Should you steer clear of it? What are the possible side effects of bleaching? We shall answer all this and more. Read on!
Why Do It?
Well, women do it for various reasons. Sometimes it is done in an effort to make the eyebrows less stark, softening the facial features and giving a more delicate look. Sometimes it is done to help match the eyebrows with the hair. If you have bleached or colored your hair to a lighter shade, then bleaching your eyebrows to match your hair is a good idea to make your hair color look more like natural.
[sc:mediad]
How To Bleach Eyebrows
Use a bleach that can be used on your delicate brow area, such as the Sally Hansen's Creme Hair Bleach. Mix the bleach and apply it onto your brows, making sure you cover every little hair completely. Leave it on for the required time (always wipe it off sooner rather than later). The aim is to go a shade or two lighter, else it could end up making you look washed out or worse, give your brows a brassy orange color!
[Also Read: How To Bleach Face]
Wipe it off with a damn cotton ball and wash your face. If you want your brows lighter, reapply the bleach the next day to reach your desired color.
Note: Never leave the bleach on for too long as you will end up with the no-brow look, which might be all the rage on the runway but not so much on the walkway!
Yay Or Nay?
Honestly, we have no definite answer to that question. It is totally one's personal choice. While many women consider bleaching their eyebrows to match their bleached/colored hair, our Hollywood celebrities have shown us that you don't HAVE TO do that.
[Also Read: How To Bleach Your Skin]
Check out some of our favourite Hollywood celebrities who look utterly gorgeous with their blonde hair and dark brows.
But if you prefer to have lighter brows, then we say go for it. It is said that Marilyn Monroe liked to bleach her brows to make them a couple of shades lighter. And she looked gorgeous as hell!
Take a minute to look in the mirror and determine whether you like the color of your eyebrows. When Jennifer Lopez went blonde but kept her brows dark, she received a lot of flak for it. This was because her skin was a bronze color, her hair blonde and her eyebrows dark brown. The combination did not work in her favor. But when she decided to lighten her eyebrows, making them less stark, it made her hair color look more natural and transformed her face.
If You Choose To Do It…
If you do choose to bleach your eyebrows then remember that you need to re-touch it as and when the roots grow out. So bleaching your eyebrows is not a one-off thing but an ongoing process. Make sure you are ready for that.
So? Does this sound like something you would like to try? Or are you happy with your brows just the way you are and don't want the hassle of re-touching them with bleach every few weeks? Most women are not sure whether they'll like it if their brows are lighter. They go ahead and bleach it and some love it, some hate it and some just don't really see that much of a difference. Wonder which category you'll fall under?