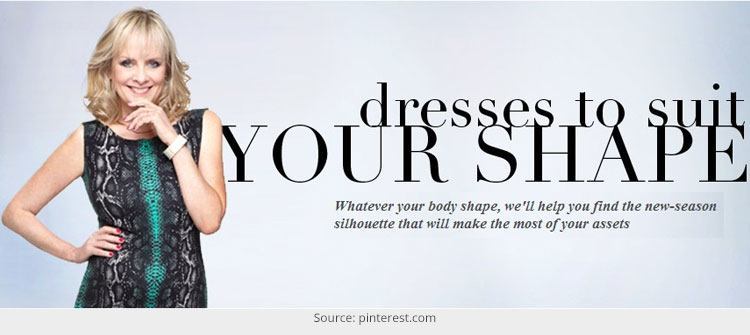 Ever thought your recently purchased dress is not that flattery and that it's hiding your best assets? The reason is the style of your new dress does not work on your figure, highlighting your best features. Instead, you just flow with the trend. While you think you've just groped in the latest fashion, the truth is the style is of no use since it doesn't suit your body type.
2013 had so much to offer in terms of fashion innovations and elements. I have scoured some of the year's best fashion trends that can be your best bet this party season. With Christmas and New Year's eve ahead, you should grab the perfect outfit and be in the limelight for your great fashion sense. Therefore, whether it's your killer curves, slender legs or toned arms just like of the US First Lady, I have a definite silhouette to complement your figure.
Wanna flaunt your killer curves? Try the high-glam peplum fashion!
Not everyone is lucky enough to be curvy like Salma Hayek and when you do have, you should definitely thank Heaven for it. Even though curves are obtained through strict diet and rigorous workouts, since the body shape is natural so you should always feel obliged before God.
In order to flaunt your curvy figure, the best you can do is to go for peplum fashion that has been quite a rage this year. You can either go for a dress or top that has peplum detailing at the waistline. The idea is to flaunt your hourglass figure and the peplum just enhances the curvy effect on your figure.
The 2014 peplum dresses which are in line are beautifully tailored on office wear, thereby getting a place in the daily fashion chores.
Wanna flaunt your slender legs? Try the timeless shift dress!
I have already discussed about choosing the right shift dress in length. Click here to know more.
As we know shift dress just falls above or below the knees, they are a perfect way of flaunting your slim legs. You can go for a shirt dress that is actually a shift dress. The silhouette of this outfit creates a fluid look rather than a body-hugging fit. While the full sleeves and the collar hides your upper half, everyone's attention then automatically falls on the part you wanted to flaunt.
Those having athletic figures should go for it just like Naomi Watts is flaunting her figure in a floaty shirt dress giving a tomboyish look.
Wanna flaunt your tiny waist? Try the flattering flare dress!
For those, who're blessed with a tiny waist should always make sure they make use of it most of the time. The flare dress which is nipped in at the mid section accentuated with a flared bottom is certainly a classic feminine silhouette. The flared skirt not only highlights the waist but smartly covers the problematic areas at thighs and hips. You can either go for a fit and flare dress in bold color or in intricate patterns – anything will look look great just like Jessica Alba in this image.
Wanna flaunt your toned arms? Try the structured column dress!
Ever noticed the US First Lady, Michelle Obama? The lady has got the perfect toned arms and she always make sure, no matter what she wears, the attention goes to her toned limbs. A sleeveless column dress can work wonders in highlighting these best assets.
A structured column shape in bold color paired with a statement waist belt can dramatically enhance your look. You can take cues from Rose McGowan and pair it with a great pair of pumps. Since it's winter do not forge to carry your shrugs to survive the chill outside.
If you have an impressing height then better go for a sleeveless pantsuit just like Minni Driver flaunts her toned arms in a sleeveless white pantsuit paired with brown platforms.
And if you still need some glamorous and high profile fashion cues then better follow Michelle Obama's fashion here.
Hope you enjoyed this post and got some cues to flaunt your best assets!