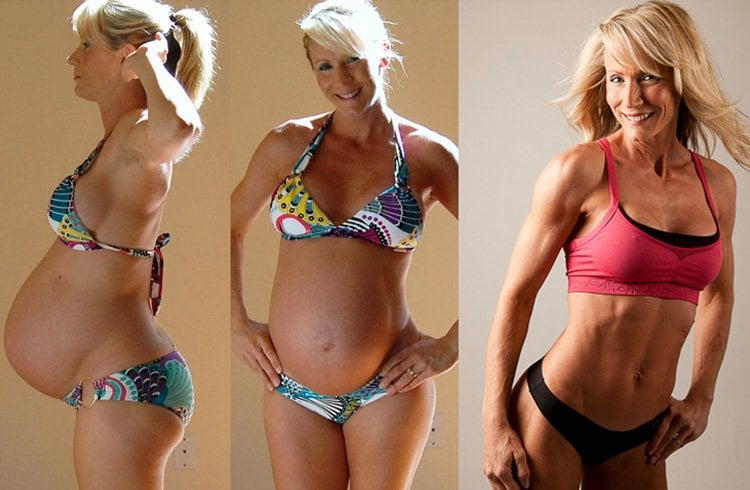 Once you have gone through the roller-coaster and mixed emotions ride of pregnancy and your joyful bundle is in your hands; the woman in you becomes a prominent figure again besides the new mom. It's natural that you would aspire to get back the former beautiful figure and eliminate all signs of pregnancy weight. This becomes all the more compelling with the recent spate of celebs bouncing back to a glorious figure in no time. However, soon you realize that baby weight is as misleading as morning sickness! Despite breastfeeding and post-hormonal hormonal shifts, you get stuck with quite a bit of 'won't budge' pounds! If you are in the same boat, gear up as we share some proven strategies to help you lose baby weight safely and quickly.
[sc:mediad]
1. Make The Moves
Caught between tiredness and sleeplessness, exercise is the farthest thing from a new mom's mind. For those who have a caesarian delivery; it is actually barred by doctors to indulge in any exercise before at least six weeks post child birth. However, you are allowed to take short walks all the time. You can even do this while you are singing a lullaby to your baby. Once the baby is about two to three months old; try fooling around and dancing with your baby. It will not only give your body the much needed exercise but will also help you relax and ease all kinds of tension. Make full use of the baby stroller and give yourself and your baby a walk and fresh air every evening! Above all, these activities give you some quality and fun time with your child. What better way of losing weight after baby? It is only after 6 to 8 weeks that one should initiate into a 3 to 5 minutes cardio and gradually get into the proper exercise regime! Even a 30 minute session would go a long way in helping you lose baby weight.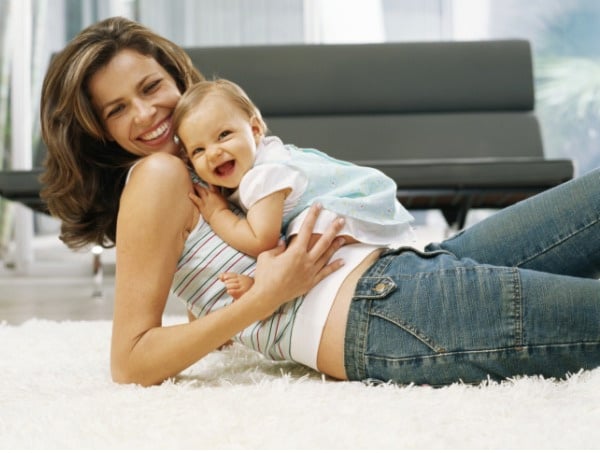 [Also Read: How To Lose Weight After A C-Section ]
2. Do Not Skip Breastfeeding
Breastfeeding is not only advantageous and healthy for your baby but is also the heavenly and easiest path for post baby weight loss. On an average, breastfeeding melts away 600 to 800 calories per day which gives you a big leap ahead. Few lucky women lose baby weight just through breastfeeding but for others it just gives them a big advantage. However, do remember that when you start supplementing your baby's diet with outside food and gradually stop the breastfeeding, your calorie needs will plummet. You could just end up the other way if you are not watchful!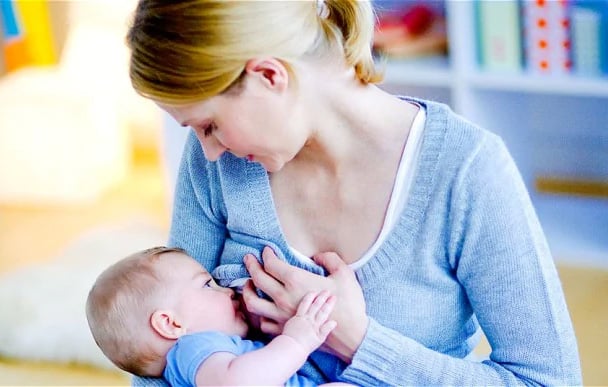 3. Take Time Losing Weight
Of late, we are bombarded with celebrity moms who regain back their shape in no time. While some of the stories are truly inspirational and many have rebounded back through healthy ways, it's best not to get blinded by them. Due to their profession, many have adopted the not so ideal ways to lose baby weight fast! Post pregnancy, your body is weak and thus it's best that you take time to lose weight and let it regain its natural strength. Ideally, you should take about a year or more to regain back your shape.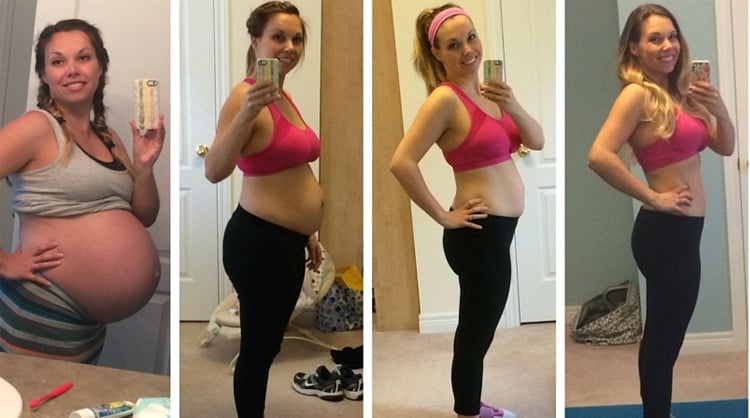 4. Some Lose Baby Weight Diet Tips
Post pregnancy is often a period of extreme tiredness and sleeplessness. Taking care of baby and dealing with body changes and extra responsibilities makes you extremely irritated and can even lead to depression. The situation is classic where you would naturally feel perpetually hungry, predominantly due to depression! To deal with it, you must surround yourself with healthy fruits and vegetables and low carb foods. It's best to eliminate those ice-cream tubs and soda bottles and even fast food from the house. Foremost give yourself short periods of rest and sleep preferably at the same time your baby is sleeping. This will leave you in a much better state of mind and thus kill the false hunger pangs!
[ Also Read: Incredible Diet Plan With Papaya For Weight Loss ]
If required, do not hesitate to take help of friends and families to ensure a proper rest for you. Keep yourself overloaded with water so that all toxins flow out of your body and you actually feel full and satisfied. Eating full and nutritious meal is important post pregnancy but unnecessary loads and all garbage should not be pumped inside your body! Keep your snacks, protein bars, healthy high fiber cereals etc., with yourself at all times. Even frozen veggies, fruits, low-fat yogurt is good. Try to avoid eating the baby's leftover food as it is the major cause of ingesting completely unnecessary calories!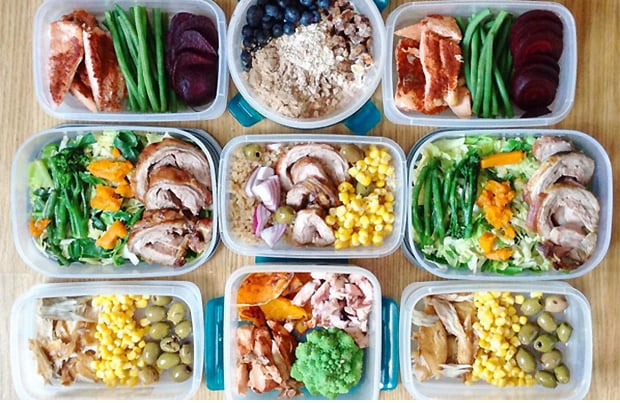 How to lose baby weight is all about managing your lifestyle with the new baby, allowing your body to recoup and gradually getting the normal rhythm of your life back! The pace should always be set according to your body requirements and of course your tiny one as well! Your doctor should always remain in loop to avoid any adverse effects. Above all, remain positive and bask in your best achievement – Becoming the mother of the sweetest baby!
Images Source: pinterest.com