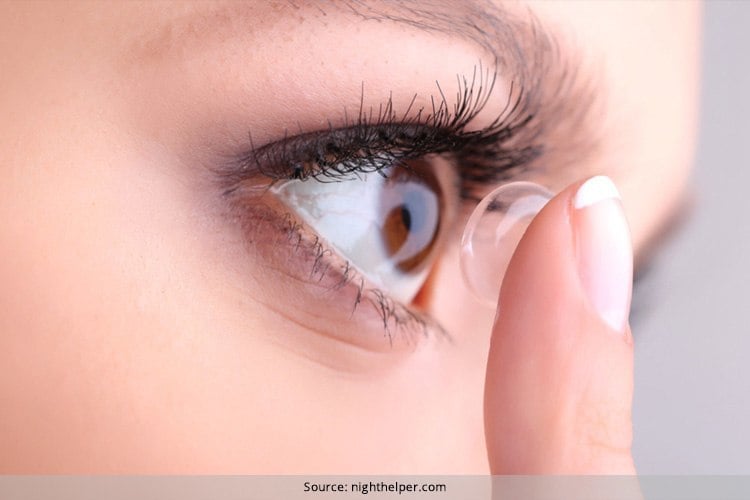 For those of you who wear contacts, you have never given much thought on the safest way to remove contact lenses, have you? Contact lenses have become such an integral and daily part of our lives that we often forget that we are even wearing them!
When you first start using the contact lenses, your eye doctor will tell you the right steps to remove contact lenses. As you start getting used to them, slowly, you would stop paying much attention and start using them carelessly.
[Also Read: How to Choose the Right Colored Contact Lenses]
Safest Way To Remove Contact Lenses
Well, let us tell you, one of the most common eye problems arise when you don't handle your lenses well. There are certain methods to remove contact lenses and you should follow them no matter what.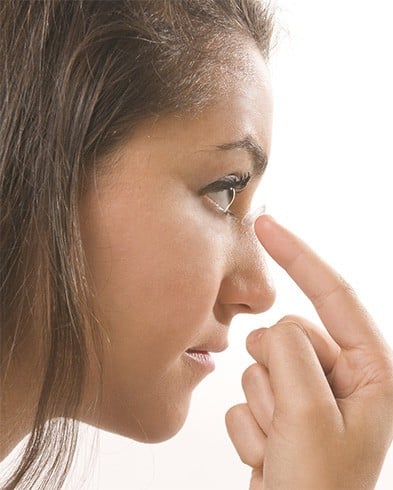 While any contact lens is safe for use for a long time, often improper handling and storage can lead to many issues and infections. Here are some of the factors that may cause eye infections while wearing lenses:
Wearing contact lenses beyond their stipulated time
Handling contact lenses in unhygienic conditions
Environmental factors
The only way you can avoid eye infections is to follow all the proper lens care guidelines as prescribed by your doctor or your eye care professional. Also, you should know the correct procedure on how to take out lenses. The "rub and rinse" step in the lens cleaning process is a very important step and you should try and minimize the contact of the lenses with water. Contrary to popular belief, cleaning lenses with water is one of the biggest ways of catching eye infections. As far as possible you should avoid wearing lenses while taking a shower or going for swimming or any water body. We will mention some good and hygienic ways on how to remove contact lenses in this article.
[Also Read: colored lenses for Indian skin]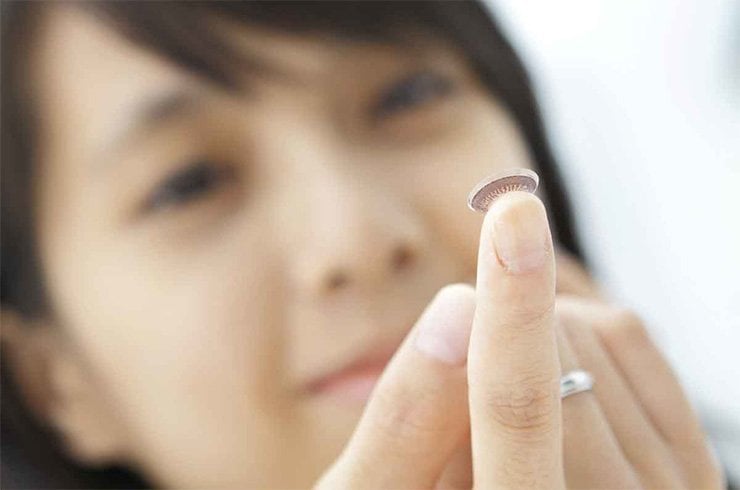 [sc:mediad]
How To Remove Contact Lenses
Here are a few steps you should always keep in mind while inserting or removing contact lenses. The cardinal rule is to keep clean hands and also your lens cases clean. Whenever you are washing your hands, remember to dry the excess water off your hands and use a lint-free towel to wipe the water away before handling your lenses. Take special care when you have different powers for both your left and right lenses. A mix-up can cause a lot of trouble and end up irritating your eyes.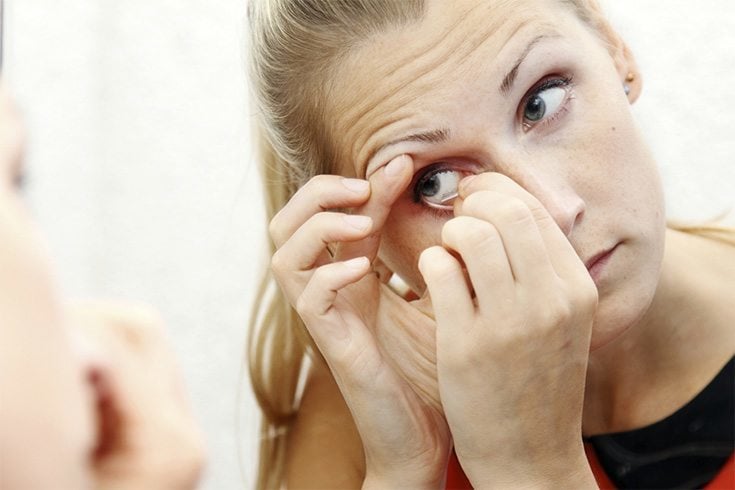 Here Are Some Other Points You Should Keep In Mind While Removing Your Lenses:
Wash your hands and wipe off all the excess water with the help of a lint-free towel
Use your middle finger or your index finger (the finger you are comfortable with) and pull your lower eyelid with it
[Also Read: How to Protect Your Contacts Lenses From Eye Makeup]
Now use your index finger and slowly and gently slide it down to the whites of your eye
Gently take your index finger and your thumb and squeeze out the lenses from your eye
First clean and remove the contact lens you just used before moving on to the second eye
If you have two different lenses of different powers, then make sure you put the lenses in their designated cases. This is important because otherwise you may end up irritating your eyes.
Now repeat the same process WITH CLEAN Hands with the other lens.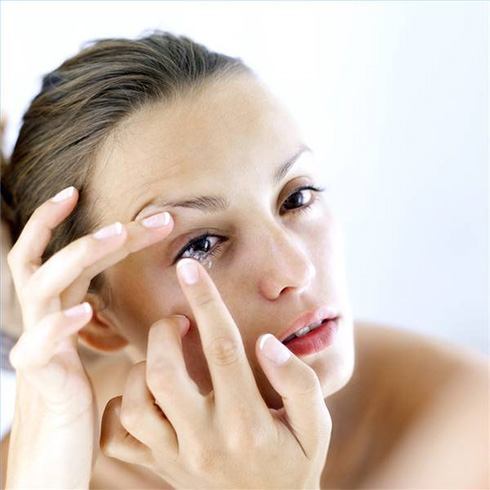 What Happens If You Don't Keep Your Lenses Clean?
Like we mentioned before, there can be a host of infections from handling your lenses wrong. Right from irritation of the eyes to serious allergies, you have to be extra careful while handling lenses because they are a hot bed of infections. Always change your lens solution in the case and wash your lenses properly with the lens solution before you decide to put them on. Remember: prevention is better than cure.