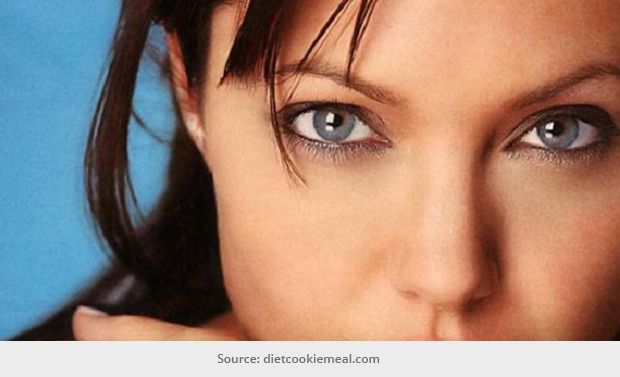 Colored contact lenses are in vogue these days. While contacts have always been a better option than glasses in terms of fashion, they come with a lot of restrictions and factors to consider. Just as with any purchase of a medical device, contact lenses should also be dealt with utmost care and caution. Besides, a basic idea on these eye wears will always help you in picking the most appropriate pair for your eyes. To make your search easier, I offer you an elaborate post on how to choose the right colored contact lenses.
How to pick the right colored contacts as per skin tone
If your skin tone is fair and you are willing to wear colored lenses, then you should go for blue and gray shades that will complement your undertone. Generally, bright colors are recommended for fair complexioned beauties. You can also go for amethyst, turquoise and aqua.
For dusky complexioned beauties, there is an array of options as well. Instead of bright shades, they should go for warm colors. And for a glamorous look, you can go for amethyst shade that can dramatically enhance your look. Even smoky shade can add drama to your personality. Other recommended shades include honey, autumn-color etc.
If you have a tanned complexion then you can go for subtle shades including navy blue, honey, green, grey, and hazel. However, do not go for bright shades.
How to pick the right colored contacts as per hair color
If your hair color is blonde or golden brown then wear contact lenses in shades of brown, green, honey and hazel.
And if you follow bold style i.e. unique hair colors such as salt and pepper or blue-black then you should go for ice blue or violet lenses. For beauties with strawberry blonde hair then go for cool shades and for platinum blonde hair, emerald green and powder blue contact lenses are recommended.
These days, colored contact lenses are also available in 2-tone and 3-tone. So you should always consult with your optician before picking a particular shade.
[Also Read: How To Remove Contact Lenses]
Do not forget to match your contact lens with your skin tone
Once you have selected a few shades that are close to your under tone, now narrow down your selection to two and check which one goes with your skin tone.
You can wear different coloured trial lenses on both the eyes . Now compare both the shades and see which one looks the best. Do not forget to check these in direct sunlight too.
[sc:mediad]
Following are the different colored contact lenses available in the market –
Enhancement tint – These contacts are designed to dramatically change the natural shade of your eyes. These are the ideal choice for those who want to artificially darken or intensify the natural shade of their eyes. But those with already dark eyes should not go for the enhancement tint type.
[Also Read: colored lenses for Indian skin]
Colored tint – For those looking for colored contacts, this is the best type and we have already discussed about the shades in length.
Theatrical lenses – If you are looking for some melo-dramatic lenses, say for your Halloween costume then these theatrical lenses can be of great help.
Taking proper care of your lenses is extremely important. If you have never worn one, take time to understand how to keep them moisture and clean. Also if you love wearing eye makeup, make sure to read our exclusive post to take care of the lenses from heavy makeup products.
Hope this post on how to choose the right colored contact lenses help you in picking your appropriate shade for your eyes!