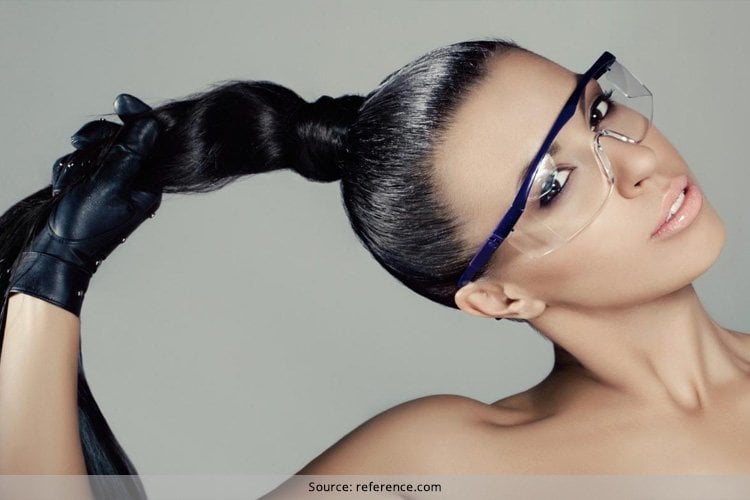 Bad days might happen to anyone. Whether it's you losing your purse or dropping the last pretzel or getting glue in your hair. However, there is a solution for everything! In this article we will give you some amazing tips on how to remove glue from hair. Thankfully, it does not involve you chopping off your locks. There are some amazing solutions and safe ways to remove glue from hair. We will talk about all this, and in case you are in an unfortunate situation where you have glue on your hair, worry not because this article will give you some good hair glue remover tips!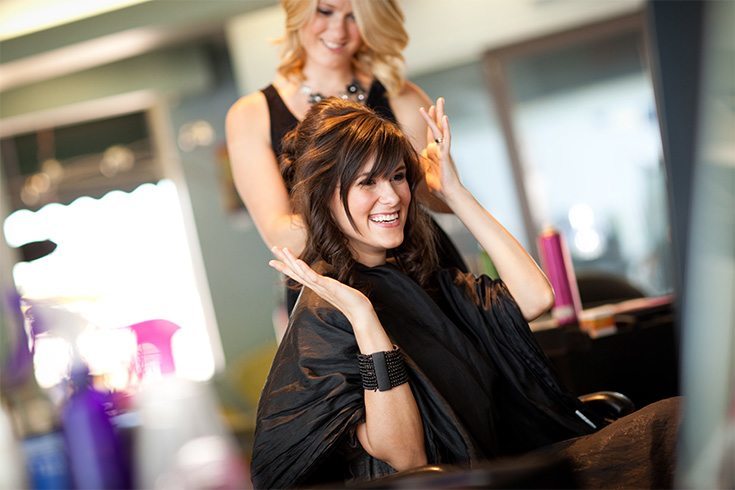 Safe Ways To Remove Glue From Hair
There are tons of options available to actually learn how to remove glue from hair, but most of these options are either too harsh or may even end up damaging your hair. You should thus try these homemade hair glue remover tips before you proceed to the harsher forms.
First Try With A Shampoo And Conditioner!
Yes, it is that basic! Just a shampoo and conditioner may actually work if you want to get rid of glue from your hair. But the problem is, this may work only when your glue is not too strong. This is the safest way to remove glue from your hair and you may just proceed in the same way you would when using shampoo and conditioner. Use a generous amount of shampoo and rinse your hair thoroughly. Use a conditioner after rinsing and then wash it off. Determine if the glue is out yet, if not, let's proceed to the next step!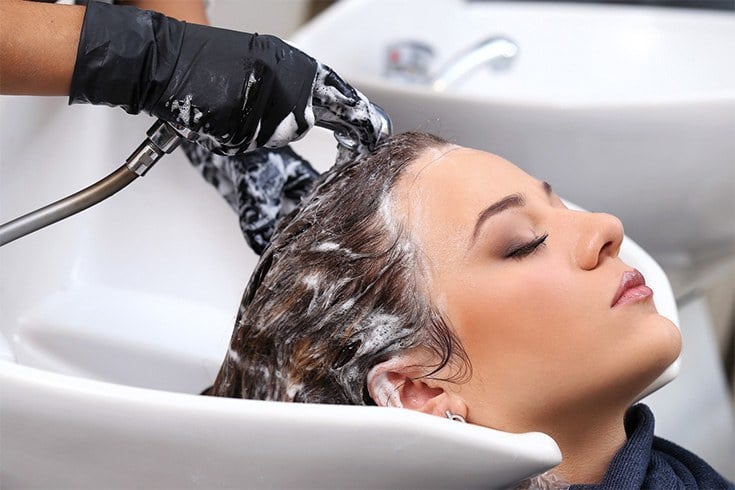 Use Tons Of Oil
Sometimes, oil can be your best friend. All you need to do is get your favorite hair oil- either olive oil or coconut oil and then ask a friend to oil your hair properly. Now use a towel or shower cap and cover your hair. Leave in the oil for about 15 to 20 minutes. This will ensure that all the ingredients in your hair from the glue are deactivated. After about 20 minutes, try peeling off the glue or use a comb to remove those parts of the glue which have loosened. This is a really gentle procedure and if it works for the first time, you can use it again to loosen up more glue in the hair.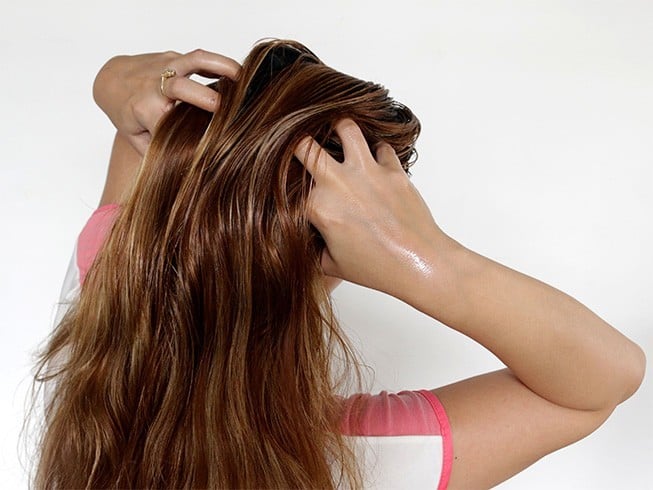 Lather On Some More Conditioner
A hydrating conditioner also works in an amazing way and can help loosen the glue stuck on your hair. All you need to do is wash your hair with warm water and use the most hydrating conditioner available in the market. The more hydrating it is, the more moisturizing it will be and these ingredients will help to make the glue come out in a much easier way. After you have lathered on the conditioner, use a comb and try to remove all the glue out of the hair. Make sure you don't tug your hair very hard. You will end up hurting your scalp and also damaging the hair in the process.
[Also Read: Epic Tips For Hair Growth]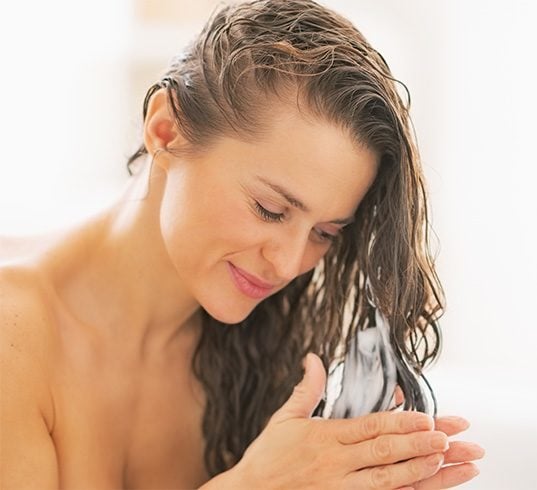 [sc:mediad]
Dishwashing Soap FTW!
Dishwashing soap is also an amazing way to get the glue out of your hair. If all have failed, then this is your last resort before you try and chop off your locks (We sincerely hope this works for you!). Rub some dishwashing soap in your hair and try and loosen the glue bonds which are still there on your hair. Though dishwashing soaps are mild, they are called dishwashing soaps for a reason and not a shampoo. So use the soap very sparingly and only on those areas where you can see the glue. Wash off after about 15 minutes and you would be actually able to see the glue disintegrating!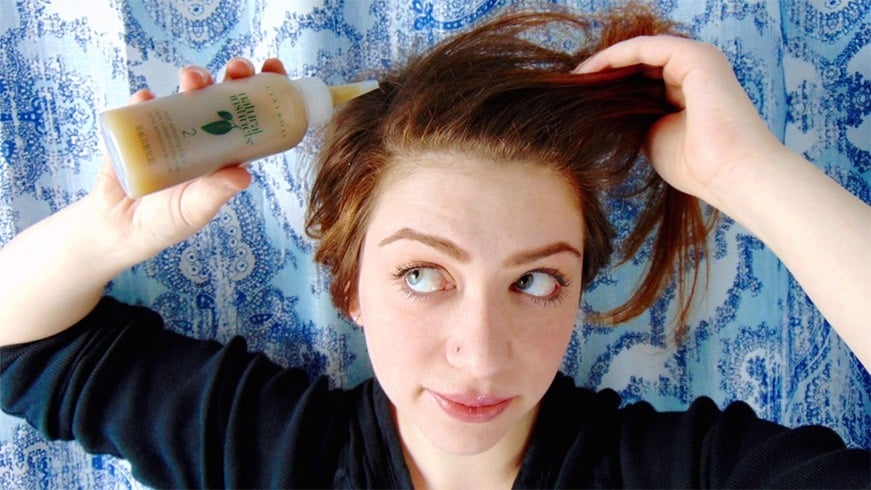 There you go-Some easy tips to get glue out of your hair. We sincerely hope you never ever have to go through the ordeal!