If you love trendy clothes, good makeup, and looking your best, then you know fashion isn't a hobby. It's a way of life. Those who want the most out of life dress to impress, and if you want to get ahead, you've got to impress the right people.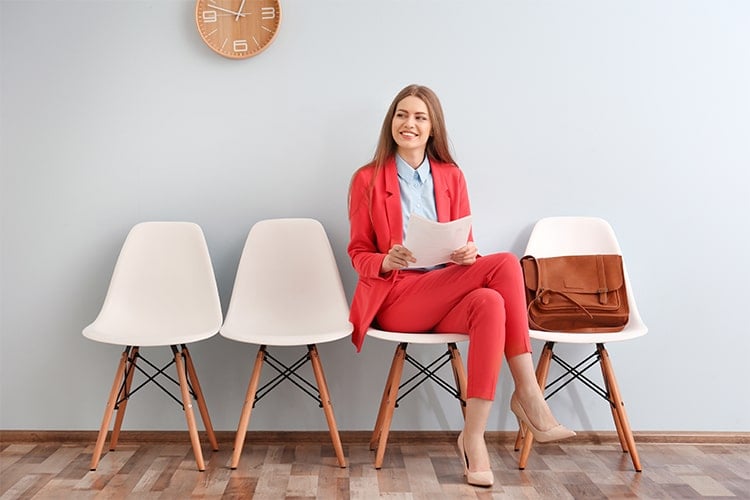 Still, there's no denying that staying trendy takes money. Fashion is an industry that takes a lot but gives little back in comparison. Fortunately, all is not lost. Below you'll find a complete guide to how you can make money with your love of all things fashion.
Identify What Aspect of Fashion You Love Most:
Before you can do anything else, you need to identify what area of fashion is most appealing to you. Fashion is a wide-ranging industry, and if you try to generalize, you'll never grow enough expertise to appeal to clients and employers.
What Are the Different Aspects of Fashion?
Though this list isn't all-inclusive, drapersjobs.com listed the following as some of the core jobs in the fashion industry:
Fashion Designer – Design the products from start to finish, including concept art, material selection, sizing, fit, and stitching.
Retail Buyers – The ones who make the decisions about which products to buy, and in what quantities. Study the fashion market carefully, and know what's hot and what's not.
Fashion Illustrators – Artists who work alongside designers to sketch, color, and illustrate individual pieces.
Personal Stylist – Work directly with customers to design their perfect look, offering tips and suggestions for wardrobe, makeup, and more. By far the most people-oriented job in the fashion industry.
Fashion Writer – Work with companies, websites, and blogs to compose great content about what's going on in the fashion industry. This can include marketing, reporting, copywriting, and product reviews.
Getting More Specific:
Not only do you need to select what kind of job you like, but you'll also need to select a particular type of fashion you want to focus on. Do you prefer clothing or accessories? Makeup or hairstyles? These are the questions you need to ask yourself before you pursue a career in fashion.
Decide to Join a Company or Go it Alone:
The next major decision you'll need to make is whether you want to work for a fashion company or strike out on your own from the start. Typically, most fashion professionals start off working for someone else, then transition to freelance work or starting their own company after they've gained some experience.
The Case for Finding Employment:
Choosing to start off working for someone else is often the best way to go for several reasons.
First, it's a stable paycheck. You know you're going to make a certain amount of money at a certain time. This isn't guaranteed if you're independent.
Second, you'll probably have paid benefits that you may not have on your own. Examples can include health and life insurance, paid training, and retirement benefits.
Finally, who you know in the fashion industry can carry you just as far as what you know. Being able to say you worked for Calvin Klein, Fashion Nova, Ssense, or any other major brand will go a long way in establishing your credibility.
The Case for Going Independent:
Though starting off with a company is appealing, don't discount being independent without giving it some serious thought.
For starters, you'll be able to determine how much money you make. The fashion industry can be very critical when it comes to setting salaries. If you freelance or start your own company, you decide how much you're worth.
Going independent will also allow you to focus on the areas that interest you most. With a name-brand designer, you have to focus on their products and trends, and little else.
Finally, going independent is much easier than job-hunting. You don't have to fill out dozens of applications, only to get one "no thank you." All you'll need is your own website, with your portfolio, and your conditions firmly established. From there, you can work with the clients you want, at the rates you choose.
Start Growing Your Expertise:
Once you've narrowed your focus, and determined to join a company or be independent, you need to start growing your expertise.
Get a Degree:
Growing your expertise often means getting a degree in fashion design from a recognized program. This is a serious commitment of time and money, so you need to choose a school that teaches you what you actually need to know. Fashionista published a list of the Top 20 fashion schools in 2011, and the top 5 were:
Parsons, The New School for Design
The Fashion Institute of Technology
The Academy of Art University
[sc:mediad]
Build Your Portfolio;
When it comes down to it, your ability to produce an amazing look is what will get you hired in the fashion industry. You need a solid portfolio that speaks to your strengths, shows your diversity, and makes you stand apart.
At a minimum, Successful Fashion Designer by Sew Heidi recommended you include the following:
Moodboards that cite your inspirations for your designs
Fashion flats to prove you know how to create designs using technology
Design sketches and illustrations to show your design process
Technical sketches to showcase your mastery of measuring garments
Production photos that illustrate your completed designs
Depending on what you want to do in fashion, you don't have to include everything. If all you want to do is be a fashion illustrator, you don't necessarily have to have photos of finished products.
Start Pitching:
Once you have your degree and portfolio, start pitching your expertise! No one will hire you if they don't know you're out there, so use your social media, website, blog, other outlets to get the word out. Be confident and clear when you talk about your work – confidence will often carry you further than raw talent ever could.