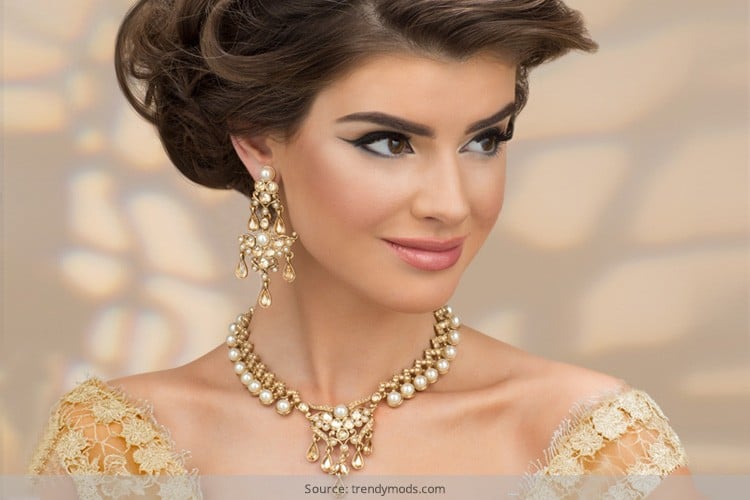 When it comes to fashion, most of us women know exactly what we want or how we want to look like. Once in a while, we may get stuck, especially when it comes to wondering how to wear jewelry to compliment your look. Jewelry makes an integral part of your fashion statement and sometimes with the right jewelry you can look amazing or you could totally bomb. This article will give you some tips and nifty hacks on how to wear jewelry to compliment your look.
Read on!
Decide on your outfit FIRST!
Most people jump straight to the part where they need to choose the jewelry, but for starters, this is the basic mistake that most people end up making! The first step in getting coordinated jewelry is to decide what you want to wear. You could actually compliment a very good but old top by wearing a statement piece in your neck or your wrists. You have to play with the colours and the designs in your mind before choosing the final jewelry piece!
Just choose a simple top and throw in a bracelet or a necklace to complete the look – you should look dressed up not entirely over the top (unless the occasion demands it)! Learn to experiment and play around with your old clothes. You will never complain that you don't have enough clothes!
Segregate your jewelry for different looks:
Not all jewelry will fit every occasion no matter how confidently you carry them off. The best way to avoid a social faux pas either at the office or in a party is to segregate all your jewelry in advance and set up demarcations of what belongs where.
Everyday jewelry includes stuff like that gold chain (a sleek and elegant one that your mum gifted) or for married folks – the wedding band. Most Indian cultures also call for the married women to wear a mangal sootra or a toe ring and nose rings and sometimes even earrings. These can be considered as everyday pieces of jewelry because you wear them every day and they aren't necessarily opened.
Office Jewelry is, however, a very different ballgame because it depends on the kind of work cultures you are in. So you may choose to wear simple studs (if it is a conservative and very formal kind of a setting) or accessorise your look with non-blingy hoops. Even in office structures that offer a lot more creative freedom, it is never a good idea to wear a heavy and studded statement piece. You can leave them for your cousin's wedding!
Some offices are also not too tolerant about bangles – try to minimize them, as the clanking sounds could be very distracting to your colleagues. Also, skulls and bones are best kept in the wardrobe. The emo phase is out, and officially not acceptable anymore! A general rule of the thumb when in office is to restrict yourself to a ring, some earrings and maybe a necklace (again depending on the office setting) at max.
[sc:mediad]
Formal event jewelry pieces are those that you would wear to an evening gala or an opera or a soiree. These needn't be blingy but the key word here is elegance and class. You should choose a neckpiece or a bracelet that brings out your personality and emphasizes your features. You should try and restrict it to just one piece so that the attention is not on you!
If you love your high cheekbones, brush your hair in a chignon and wear crystal earrings that gently graze your cheeks. If you are particularly in love with your collarbones, a choker can be a charmer. Keep it simple, and elegant!
Most common jewelry pieces for formal events include a string of pearls, diamonds, semi-precious stones or precious stones.
Party jewelry is when you need to bring out your flashiest self and actually let loose! Bangles, chokers, necklaces, hoops – name it and bring it out! You can mix and play around with your looks but make sure not to go OTT because you don't want to replace the disco lights now, do you?
Decide on your Style Spirit:
So what's your inherent style – do you love minimalism, or being boho runs in your blood? Do you love vintage and heirlooms or does jewelry for you stand for fun? Before buying or wearing the jewelry make sure you know your personal style and what drives you. Once you realize that, you can start playing with different pieces that suit your personality the most. Don't stress about a particular style because you can always mix and match. There is no rulebook, but with practice and knowledge, you would be able to rock any look.
Know your Colour Tones:
Every one of us has a colour tone and knowing this will help you choose your jewelry better. For most of us Indians, we boast warmer tones and hence gold looks the best on us. But those of us who are the fairer side of the spectrum, silver looks the best. But having said that, we would like to reiterate that there is no set rule that says that fairer people can't wear gold. But just as a general rule of the thumb match gold with warmer and neutral colours like taupes, beiges and pinks and white jewelry with fancier shades like greens and blues and violets.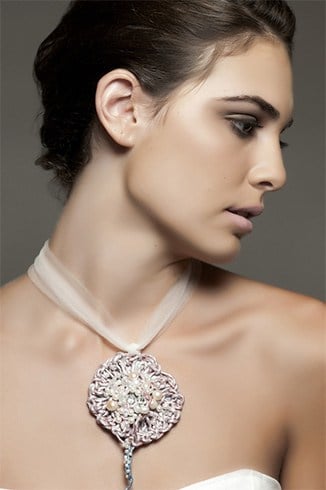 Focus on Quality:
Yes, we understand that jewelry shopping could become a little expensive but when your wear really cheap stuff, it actually shows. So not only could you risk it being broken but you could also risk it staining your dress!
Always go for quality jewelry that makes your entire getup look classy and elegant. Choose long-lasting elements because who knows you might just promote it to be an heirloom piece for your future generation! Accessorize, Pandora and Claire's have very classy silver or sterling pieces that could last for a long time. Invest in those instead of buying hordes of jewelry from the roadside. Having said that, we don't discourage you from buying those wonderful chandelier and blingy earrings that are on a rage on Delhi streets now –
They look great, but of course, won't last you a century plus they are pretty inexpensive so you won't be heartbroken in case one decides to just come off!
So here are out golden rules for choosing jewelry that best compliments your look. Remember to be bold, remember to experiment and most importantly don't forget your confidence at home!