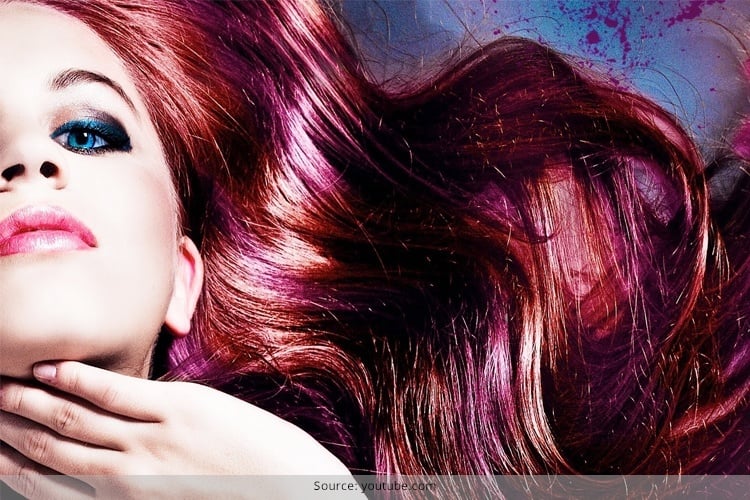 Hair colors are a fun and stylish way to express yourself and make a bold fashion statement but often, it is tough to decide on a gutsy color because it's unimaginable how it will look on different people. But that's no reason not to experiment! Usually, the factor that affects how well the hair color suits your skin tone is dependent on the undertones of your skin. Need more help?
Wondering which hair colour to use for my skin tone? Follow this simple guide that clearly suggests on how to choose hair color for your skin tone, to know how well the shade in mind will suit you persona before even heading to the salon!
BEST HAIR COLOR FOR YOUR SKIN TONE
Factors determining on selection of hair colour, for your skin tone:
With shades complementing skin tone, hair color and eye color, are the detrimental factors when you want to get highlights, streaks or go global with your hair color. Contrast between hair and skin tone can rave up your appearance and give a more dramatic appeal. Rock your look with selecting from the right platter and natural undertones. Brown can be categorized in 20 more tints or burgundy can be further divided in 12 more luxurious blends. Hence, when you think 'hair color for my skin tone' it is much beyond just enlisting a color – the tint, hue and particular undertone shade can make your look go from drab to chic or smart to dull. Choose wise!
Select Best Hair Colour For your Skin Tone
Fair Skin Complexion Hair Color Chart
If your skin resembles ivy or porcelain and are very fair or pale, you have a cool undertone with fair skin. The best hair color for your skin tone has undertones of blue or basically, blue as the base color. Colors like platinum, red and striking dark brunette hues will be hair colors that suit your skin tone.
[Also Read: Hair Color Trends For 2016]
[sc:mediad]
If you're light skinned but not quite pale and much rather more peachy and have reddish accents on your face, you have a warm skin tone. This means that the best hair colors for your skin tone are warmer hues such as honey or strawberry blonde.
Medium
If you're not pale or strikingly light skinned but rather, have a wheatish complexion, you've got cool undertones with a neutral skin tone. You have the advantage of looking fabulous in both, blonde and brown with ashy undertones or traces of dark blue or purple hues.
If you're more of a sunk issued beauty and have traces of warm red or yellow in your skin, you have a warm undertone with a neutral skin tone. The best hair colors that suit your skin tone in this case are hues of gold and caramel with streaks or highlights of copper to have a look that makes your skin pop.
[Also Read: Instagram Hair Color Ideas]
Olive
If you're reasonably tanned or mildly dark skinned, you have an olive skin tone. To decide if you've got cool or warm undertones, look out for patches of green or blue. If you've got such patches, you've got cool undertones so to balance out the greenish undertones in your skin, you can go for warm shades such as auburn.
If you've got warm undertones, go for violet or purple based colors such as mocha or dark chocolate to enhance the warmth of your skin.
Dark
If you're dark skinned or you've got chocolatey skin, you've got a dark skin tone. For cool undertoned individuals, you'd tend to be darker with skin resembling mocha. You'll look great in ink black hair that will be a hair color that suits your skin tone.
If you're warmed under toned and dark skinned, you'll tend to have patches of red on York face, usually around the cheeks and neck. To balance this out, you can go for mahogany or toffee hued hair colors which will suit your skin.
So there are no more excuses to not be adventurers! Now that you have answers to your questions like what hair color will suit me, go out there and try the skin color you've been dying to check out and be prepared to look drop dead gorgeous with latest fashion trends and tips from FashionLady.