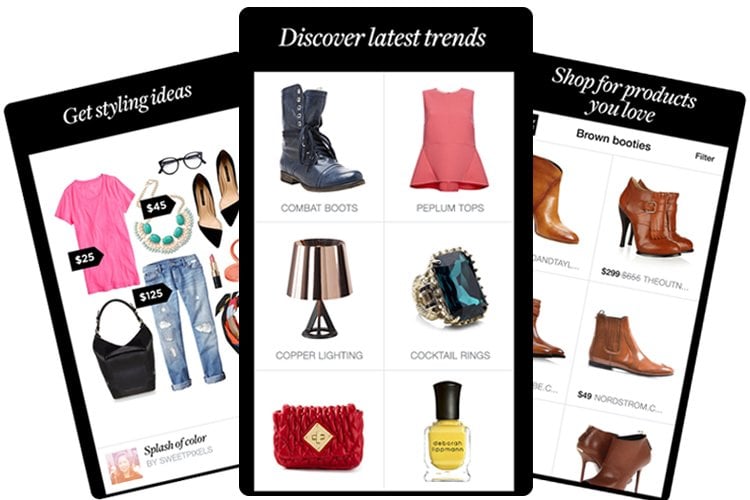 In the world of technology, apps have made our life so much simpler and savvier. Today our phones are filled with apps that make us smarter and faster in every sense. For those of you who have a special penchant for fashion, fashion apps are becoming game changers. They can help you decide what to wear, they can help you pick up the trendiest of clothes and they can even help you shop pocket-friendly, and every girl loves that! In this article we have picked up some of the best fashion apps that you should be having on your phone.
Best Fashion Apps
1. Stylect (iOS and Android, Free)
A free app- Wheee! A free app for shoes- Double Wheeee! Yes, that's what this app is for! You have an endless collection of shoes and just like Tinder, you can swipe right or left depending on whether you like them or not. There are shoes from Jimmy Choo, Louboutin- etc. And what's more, you can even get a notification when your favourite shoes go on sale- nothing more a good fashionistas would like!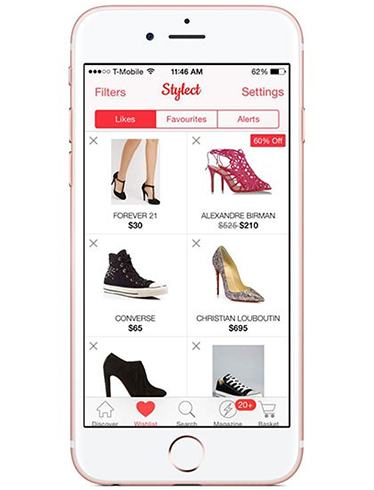 2. Keep Shopping (iOS and Android, Free)
A glorious collection of the best fashion items you can lay your hands on – shoes, clothes and accessories – you have everything and you can shop universally. Nothing can be better than this, right?
The "Keep Shopping" app is the world's first mobile universal shopping cart that will make you purchase from any brand or store all in one checkout. Add anything and you can checkout all at once- whatever brand you choose!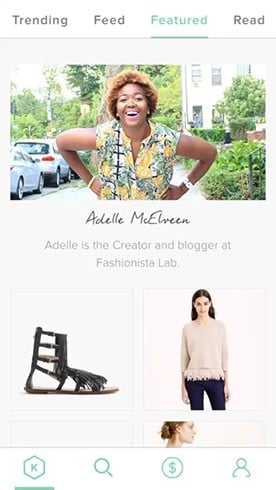 3. Like to Know It (iOS and Android, free to sign up)
So you saw something on your favourite Instagram fashion blogger and you want something similar, this app (which is like an extension of Instagram) will help you get something exactly like that. Once you are a part of this app, you can use it to get information about the products being worn by the blogger. Easy, peasy- right?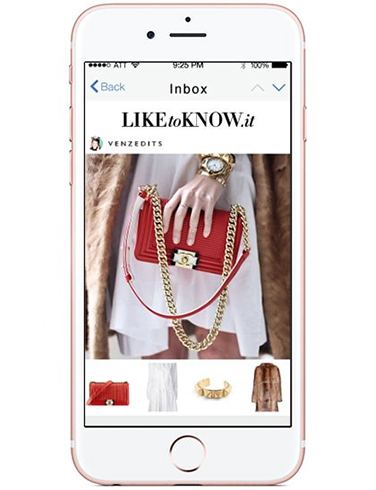 4. The Hunt (iOS and Android, Free)
This app is literally changing the way we look at fashion shopping and in a good way. The best thing is, this is not actually an app or a bot that is doing the research, instead there are actual people who will help you find or source a particular item. All you need to do is post an image of the outfit you like and the community will help you find something similar. The community will help you find the exact thing or something that will fit in the category and your budget. A lot of celebrities like Kylie Jenner are a part of this community and who knows one day they might come to your rescue too!
[sc:mediad]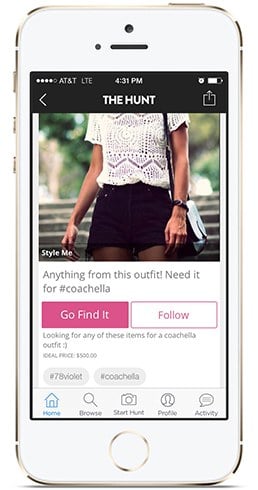 5. Polyvore (iOS and Android, Free)
Most of us are in the dilemma of 'I have nothing to wear'. If that happens way too often with you, then Polyvore will come to your rescue. You have endless inspiration in this app and you can mix and match with so many different products! You can create your own style board or you can look out for inspirations on others' boards. In short, you will have tons of ideas for at least a month!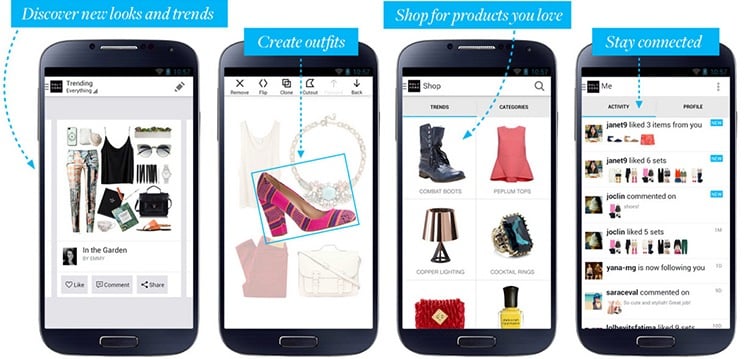 6. Lyst (iOS only, free)
Sometimes it's really good to envy people with iPhones, and Lyst is one app that will make you wish you had one. The app is customizable lists and you can choose to display the designers or the fashion you like and scroll through it. There are amazing fashion articles too and it will keep you abreast with what's happening in the industry. Bonus points for when you get notified during sales!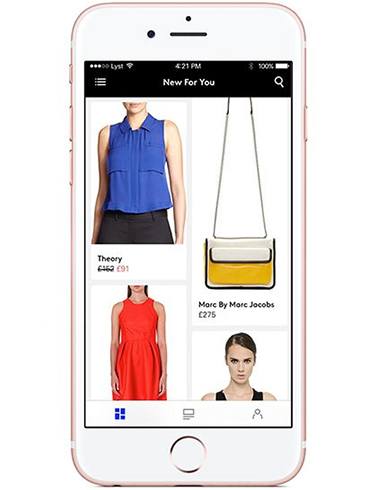 So here are our top picks and apps for the fashion-loving girl. Download now!
Images Source: allure