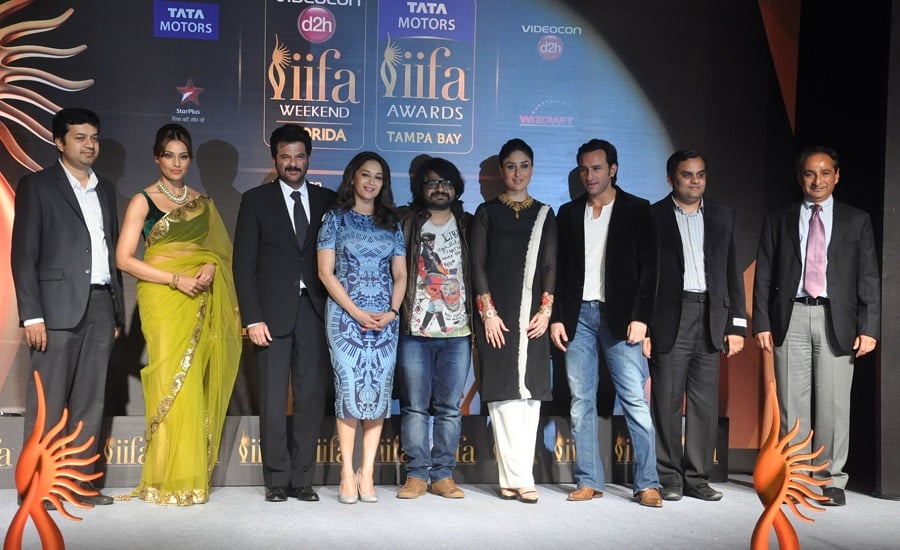 The 15th edition of IIFA (International Indian Film Academy) Weekend and Awards, an annual celebration of the world's second largest multi-million dollar film industry i.e. Bollywood made its debut yesterday i.e. on 23rd April in US at Tampa. And the industry has already started lending its charisma, glamour and splendor to the city this Wednesday. It's a 3 day extravaganza till 26th closing with the big event of awards distribution. The organizers are quite confident that this time the gala will be 'bigger and better' than ever.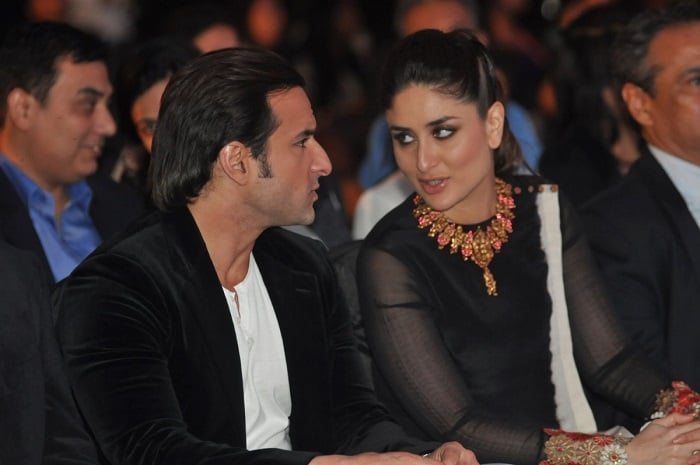 Bollywood stars including Madhuri Dixit, Shatrughan Sinha, Shahid Kapoor, Saif Ali Khan, Kareena Kapoor, Priyanka Chopra, Vidya Balan, Sonakshi Sinha, Hrithik Roshan, Rakeysh Omprakash Mehra and Anil Kapoor, who have already arrived to be a part of the gala. However, this time the major highlight is the presence of some of Hollywood's biggest stars like John Travolta, Kevin Spacey and Ang Lee, who are all going to attend the awards ceremony.
Hollywood superstar John Travolta of Saturday Night Fever and Pulp Fiction fame will be honored with the 'Most Popular All time International star in India' award.
The two-time Academy Award nominee and two-time Golden Globe winner's presence at IIFA is indeed an indicative of the collaboration of world's two biggest film industries – Hollywood and Bollywood.
A leading name in Hollywood, Travolta, now in his 60's, has seen stupendous success as an actor, singer and dancer. He is widely known for his roles in hits like "Pulp Fiction", "Swordfish", "Face Off", "Broken Arrow" and "Ladder 49". And how could we forget his landmark dance with late Princess Diana?
Even actor, director and producer Kevin Spacey, who is two-time Academy Award winner, will also attend the gala as part of a Master Class Panel, where he will share the stage with Bollywood star Vidya Balan.
Check out this message from Travolta
IIFA Itinerary
In a tete-a-tete with IANS ahead of the event, Sabbas Joseph, director of Wizcraft International Entertainment and the event's organizer said, "For a very long time we had the US in mind, but we were waiting for the right time. We were very clear that only when we are completely ready, will we go to the US. This time, we are absolutely ready! So I can assure you that the 15th IIFA will be the largest event and it will be bigger and better. We'll be celebrating the event on a very large scale."
It is a 4-day gala, which already kick started yesterday with the introduction of IIFA Stomp at Curtis Hixon Waterfront Park which overlooks the Hillsborough River. It was a free-to-all public party offering "a taste of India".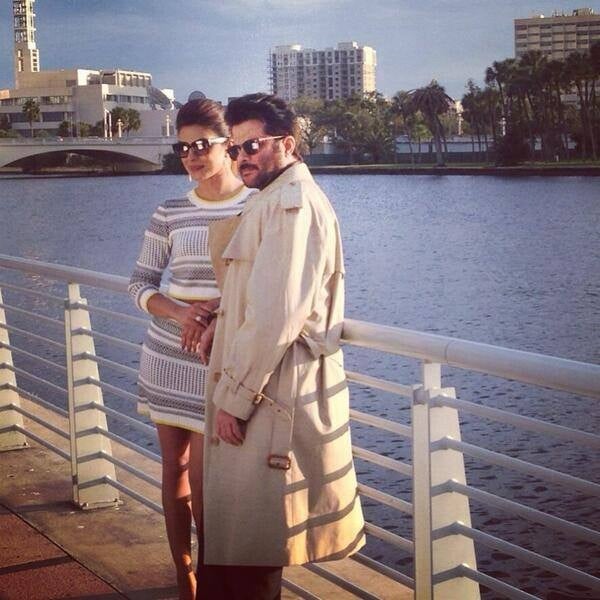 Day 1
The second day which is actually the Day 1 of the event starts with Opening Welcome Remarks by Mayor Bob Buckhorn & Commissioner Al Higginbotham followed by 4 keynote speeches, which already begun at 9 a.m. today. Then there is IIFA Premier & Workshop by Anupam Kher which is organized at Tampa Theater from 10 a.m. till 1 p.m.
The event is then followed by IIFA Expo at Tampa Convention Center during noon; which will be inaugurated by Anil Kapoor. People who are interested to catch a glimpse of their favorite stars can head to Hilton Downtown Hotel, where Saif Ali Khan, Priyanka Chopra, Rahat Fateh Ali Khan and Bipasha Basu will be attending the press conference.
The major highlight of the day 1 is however IIFA Rocks, an exclusive night of music and fashion sponsored by the popular online lifestyle brand Myntra.com.
Leading Indian fashion designers such as Manish Malhotra, Vikram Phadnis and Amita Bahl will showcase their collections, while music maestros including Rahat Fateh Ali Khan, Ankit Tiwari and DJ Ravi Drums will entertain the audience with their stellar performance.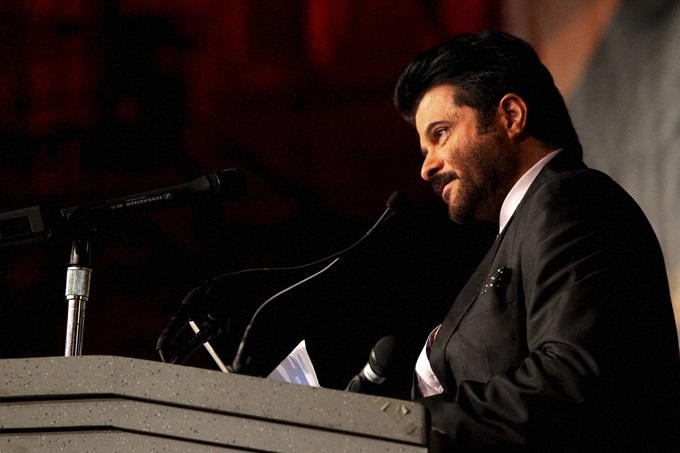 Day 2
The second day will open with FICCI-IIFA Global Business Forum, held at Tampa Convention Center from 8 a.m. on-wards. Opportunities of tourism will be discussed here in length.
By 11 a.m. the forum will be taken over by the Media & Entertainment Session at the same venue with an opening keynote addressed by Anil Kapoor.
The IIFA Expo continues on 2nd day, followed by FICCI-IIFA Global Business Forum. Here Shabana Azmi, Priyanka Chopra & Tara Abrahams will be discussing on the Girl Rising Project.
The major highlight of Day 2 is the IIFA Magic of Movies, which will be held at Mid Florida Credit Union Amphitheater. The Green Carpet starts from 4:30 p.m. till 6:30 p.m. The main event will kick start at 7 p.m.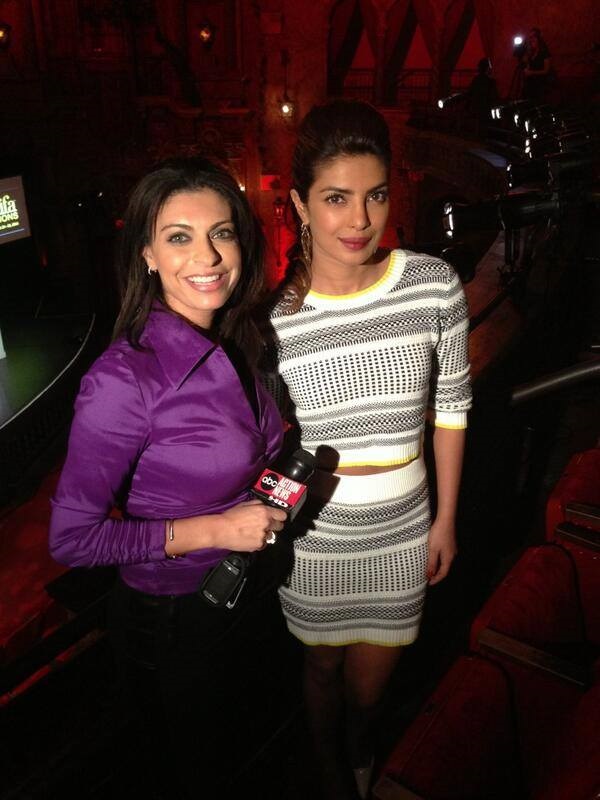 Day 3
This is the much awaited day which starts with Press Conference at Bay Shore Ballroom 5, Hilton, which will be attended by John Travolta and Priyanka Chopra. The IIFA Expo continues and winners will get a chance to meet Parinneeti Chopra.
The big event Tata Motors IIFA Awards will be held at Raymond James Stadium. The Green Carpet will be held between 4:30 p.m. and 6:30 p.m. Main event starts at 8 p.m. and will be hosted by Shahid Kapoor and Farhan Akhtar. Tickets are priced between 75 dollar and 3,000 dollar per person.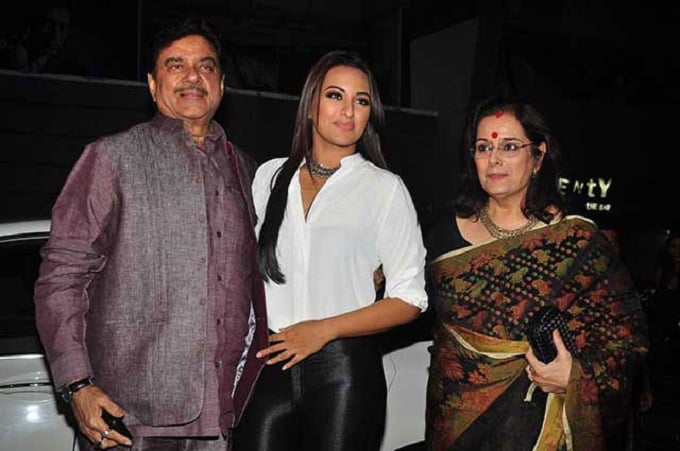 The awards and honors
Veteran actor Shatrughan Sinha will be honored with the outstanding contribution to Indian cinema award. The actor-politician, who is known for films like "Kalicharan", "Blackmail", "Dostana" and "Shaan" in his over four decade long acting career, has an outstanding contribution towards Hindi cinema.
While celeb performances are pretty obvious, this time the highlight of the awards night will be a livewire performance by dancer par excellence, actor Hrithik Roshan. He will be performing in the US after a decade, so it's going to be pretty exciting for sure.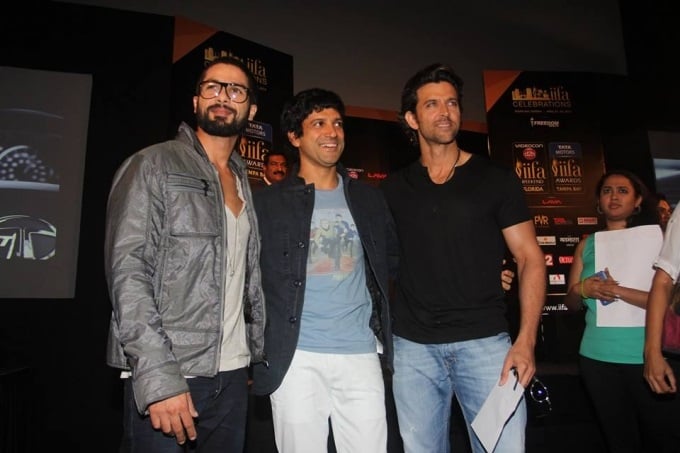 As far as awards are concerned, filmmaker Rakeysh Omprakash Mehra's National award-winning film "Bhaag Milkha Bhaag", a biopic on former athlete Milkha Singh, is leading the nominations race with a presence in 10 categories.
Bollywood stands divided over voting
While actors like Saif Ali Khan, Shahid Kapoor and Hritik Roshan have already left for Tampa; some of Bollywood suprstars have decided to stay back to cast their vote today i.e. on 24th April. It seems the Bollywood biggies have taken their political views seriously. Therefore, Bollywood now stands divided as A-list Bollywood stars are made to choose between the IIFA 2014 celebrations in Tampa, Florida and voting for their political preferences in Mumbai.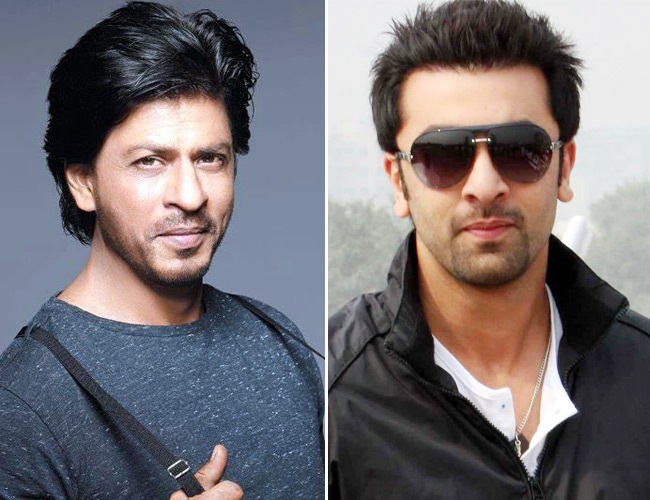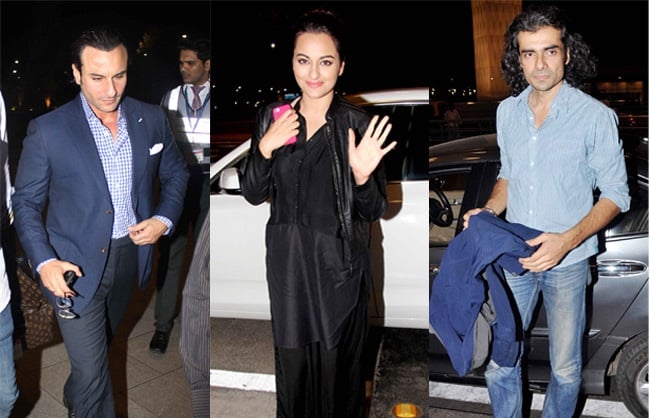 While many stars including Big B, Shah Rukh Khan and Ranbir Kapoor have decided to attend the IIFA celebrations only after they cast their votes, others such as Sonakshi Sinha and Saif Ali Khan are already on their way to the glittering awards function.
Among other actors who are making a delayed arrival to the IIFA 2014 are Aamir Khan, Deepika Padukone, Sonam Kapoor and Farhan Akhtar.
Stay tuned to watch the winners' list and the big fun!!