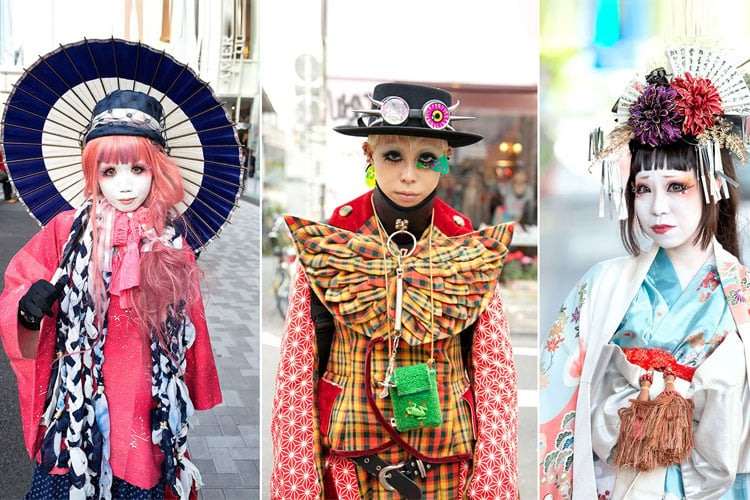 Just like Milan and Paris are considered the fashion capitals of the world, Tokyo is undoubtedly the capital for quirky fashion. Japanese street fashion has in fact become so popular that people all around the world visit Japan just to experience this style. In this article we will talk all about Japanese street fashion and how it came to be.
Japanese Street Fashion History
The heart of Japanese street fashion is in Harajuku and this is where everything began. The root of this is basically an amalgamation of local and foreign brands and the idea of mixing and matching. When you first look at Japanese street fashion, it might not look very appealing because there is so much mixing and so much to see, but slowly as you understand, you will start appreciating how different and unique this fashion style is.
Harajuku had all the ingredients to become the street fashion capital. There were big brands, local brands and their amalgamation – you could see anything and everything in this amazing place. Here's what you will find in Harajuku:
1. Lolita
Inspired from Vladimir Nabokov's famous book, this fashion is mostly for girls and is all about dressing with child-like innocence and in younger girls' clothes. There are various subcultures in this style too. So you will find a sweet Lolita (focuses on girly colours), Punk Lolita (crazy punk style) and Gothic Lolita (inspired by Victorian and Gothic fashion). It is one of the most popular styles in Tokyo now and it also has worldwide influence.
Sweet Lolita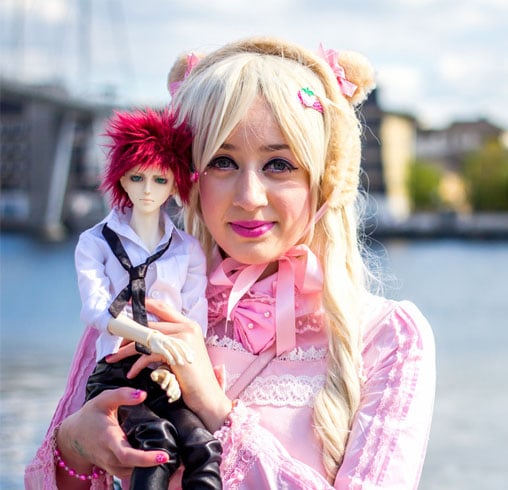 Gothic Lolita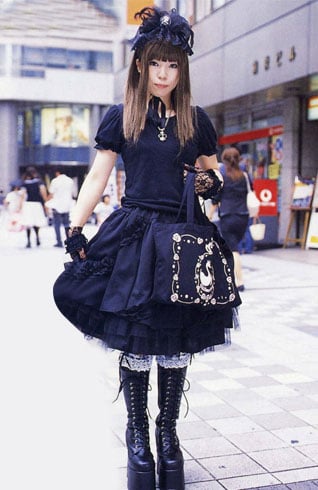 2. Kawaii Boys or Genderless Kei
Though Harajuku fashion is mostly women-centric, there is a fashion subculture that focuses on men also, known as genderless Kei. Kawaii here stands for cute and these men have gracefully accepted themselves in a domain dominated by women. The culture is growing by the day and we have two popular Japanese men rocking this trend with a lot of élan.
Ryucheru has a fascinating hairstyle every time he appears on TV and he is the epitome of kawaii.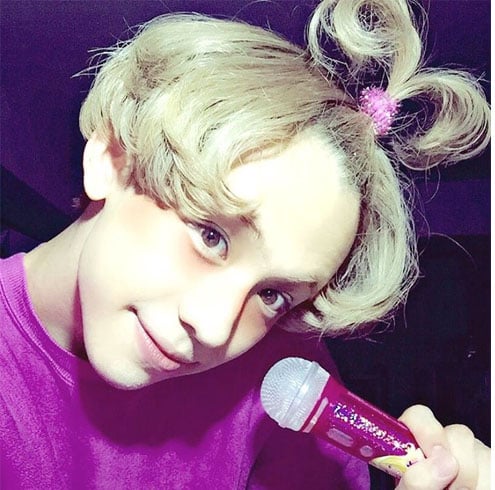 Pey has similar dressing and fashion sense like Ryuchuru and he loves colourful items and nail polish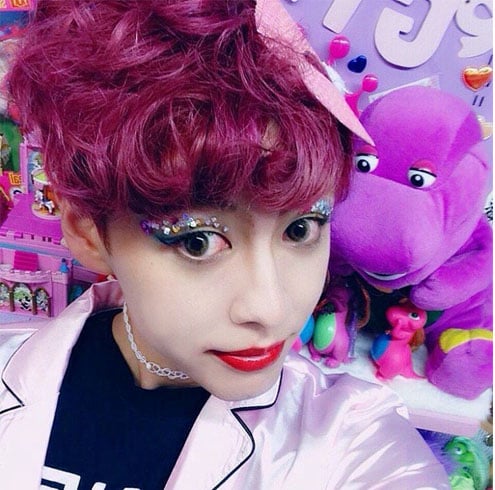 3. Gyaru Fashion
A kind of fashion that has been heavily inspired by 70s glam style from the US and is all about big hair, big nails and wigs. The girly glam fashion focuses on having shiny dresses and makeup.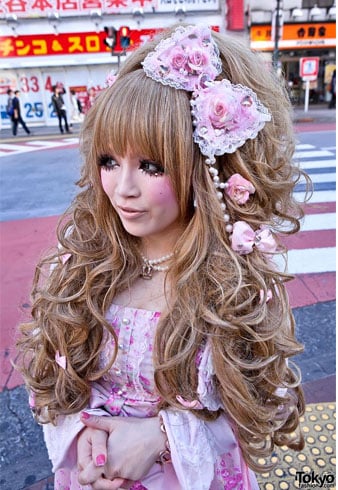 4. Fairy Kei and Dolly Kei
As you can guess from the names, these two subcultures are fairly similar and are based on fairies and dolls. The Dolly Kei is inspired by the imagery in popular fairytales from Brothers Grimm and Hans Christian Andersen. Women will wear a lot of vintage-style clothes and sometimes even don religious symbols. The Dolly Kei fashion is very popular and has a major following.
[sc:mediad]
Here are some popular Dolly Kei looks:
Fairy Kei fashion on the other hand is very childlike and has light pastel colours. The models will carry a lot of toys and angel motifs and will have a childlike innocence in their makeup too. Sometimes, a lot of models will also sport pastel coloured hair. Anything cute and pastel coloured will feature in the list of Fairy Kei fashion.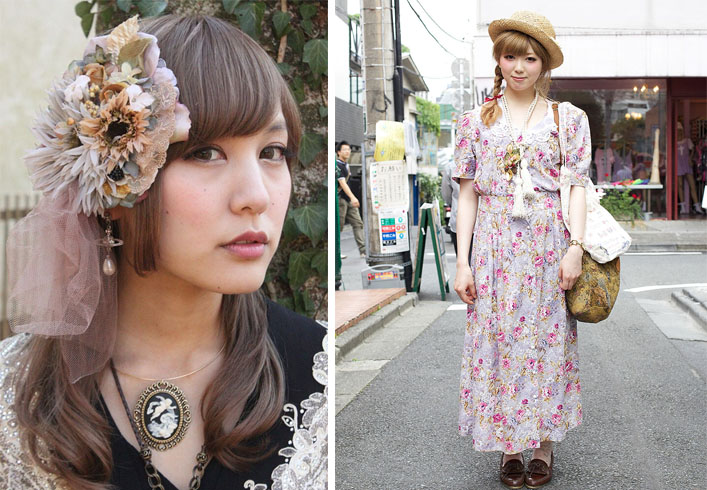 Here are some really popular looks: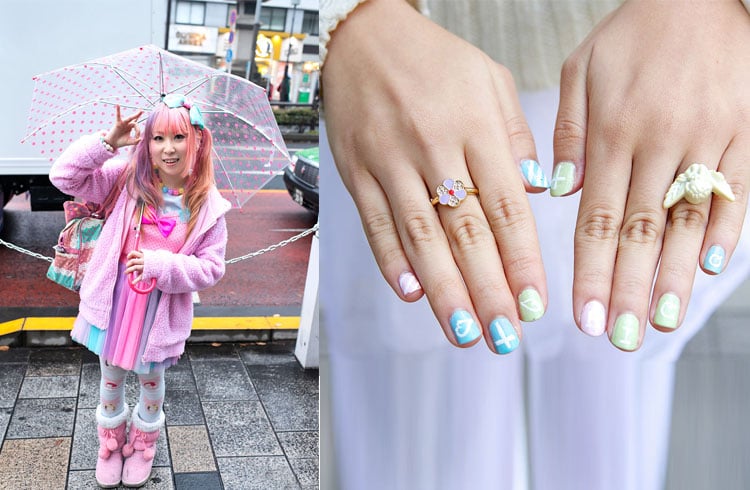 Japanese street fashion is an endless realm and every time you try and go back to some style you liked, you will see that it has evolved into something even better and grander. There is so much to see and it's such an evolving culture now. People from all around the world come in and enjoy Japanese street fashion. They have a cult following too! So next time you decide to go to Japan, don't forget to experience Harajuku!
Images Source: tokyofashion.com