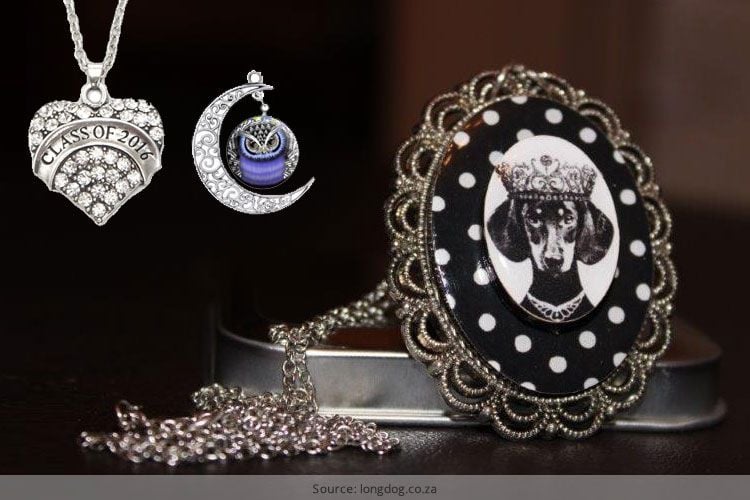 There is nothing more exciting for a woman of all age groups than a piece of jewelry. And pendant necklace is the most loved and unpretentious form of pendant designs which is style infinite.
Since every girl wants to be unique and stylish in everything, pendant for woman gives you an ideal platform to express yourself.
Pendant Designs For Women
Pendant Necklace goes well for street and business both, as long as you know how to wear a pendant and what to wear with pendant. After all, there is no harm in looking your individual best.
Let us find out what the latest trends of the Fall-Winter 2017 season have in store for us.
[sc:mediad]
Bright Pendants
Pendants don't have to be sober and delicate any more or tiny in size. Eye-catching pendants are a Fall trend this year.
It means watch out for the John Galliano or Trussardi collections, which are tough competition to massive pendants-masks by Loewe, or metallic bags. And it makes sense too, because small and sophisticated looking pendant is just not visible when worn over a heavy sweater.
You can call the image above ethnic, animal-prone, strange looking or meaningless. But mind you, this pendant for woman is bound to go unnoticed. So what if it looks heavy?
Natural Stones
Boho style is in. So pendants in boho style with big colored natural stone will work. Plus if the suspension is made with a agate, turquoise or natural lapis lazuli, then you get that perfect ethnic look when it comes to how to wear a pendant.
Handmade Jewelry Pendants
Handmade designer items are ever shining in the jewelry horizon. Go visit a flea market, swag market, art studio and you will find umpteen modern sterling silver pendants to designer silver pendants. Once again, the suspension part of pendant designs makes it unusual and unique.
Algebra In Pendants
What does this pendant designs look to you? A piece of geometric shape, right? Well, Pendant Necklace nowadays is no longer about conservative designs, but experimental in the form of triangles, circles etc.
Plants And Animals
When it comes to pendant for women, having plants and animals in it will certainly add to the fashion quotient, provided it is presented in muted colors. There can be a pendant with a pink teddy bear, or one with a puppet, the choice is yours.
Charms, Amulets And Talismans
When you see things like stars, keys, hearts, crescents, symbolic eyes, and other items in jewelry, you have discovered the right kind of 'charms' for you. Just feel free to hang the charm on a chain and see the attention you get.
In fact, pendant designs with horseshoe will be a trend to watch out for in 2017.
But if your heart craves for amulets, then go for it.
Ethnic Style
Did you know that pendant designs can be made out of wood, stone, and other fabrics? This particular style can include flowers, ornaments and colorful mosaics too.
You can also include shells when it comes to pendant designs.
Half-Hearted Necklace
Dearies, this pendant for woman is worthy of attention. You will find half-hearted necklaces with jewelry pendants featuring in Mulberry, Creatures of the Wind, Stella McCartney and Tommy Hilfiger collections.
Diamonds And Rhinestones
Catwalks in Fall and Winter will have plenty of diamonds and rhinestones. So make the most of it as pendant designs.
Chain Is Optional
Since wearing chain is optional, you can hang a chain on your neck in the form of a long leather string or a weave of threads.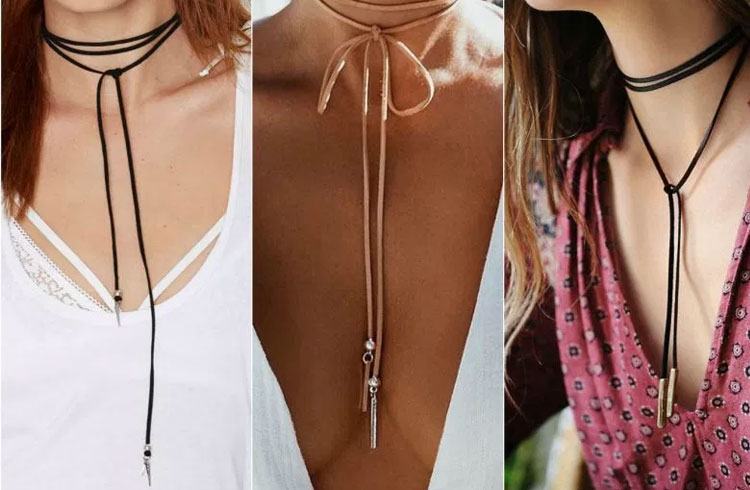 Hope you got a whiff of 2017 pendant for woman. Which of the pendant designs made you go weak in your knees? Don't forget to tell us.