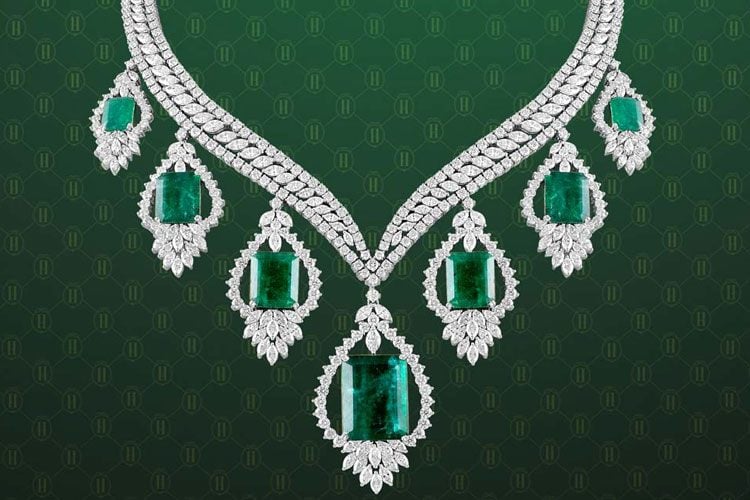 A notion that has been revolving in a circle of clichés for ages is that diamonds are a woman's best friends. While that seems a bit of an oversimplification on a woman's personality, I do believe diamonds make for really good presents; be it for the lady or her beau.
You don't need a special occasion to let your loved ones know of their value in your life, through gestures big and small. This time when you wish to show your wife or husband how much they really mean to you, go big! While there is certainly an abundance of jewellery showrooms in Delhi, Hazoorilal Legacy has my heart with all of the enchanting ornaments that adorn the magnificent showrooms. When gifting your loved one diamonds, here is some definite bijoux de jolie, bound to take one's breath away:
For women:
Star Power
Opulence is often equated with minimalism and rightly so. Some of the most eloquently luxurious things in the world boast of nothing but unapologetic simplicity. The star power earrings fall under the same niche, for they reflect a tasteful and elegant pas de duex between two royal rocks; the diamond with its crystal clarity and the emerald, which is known to be symbolic of royalty. Such a stunning ornament is bound to evoke awe from anyone who opens the box to receive the Star Power earrings by Hazoorilal.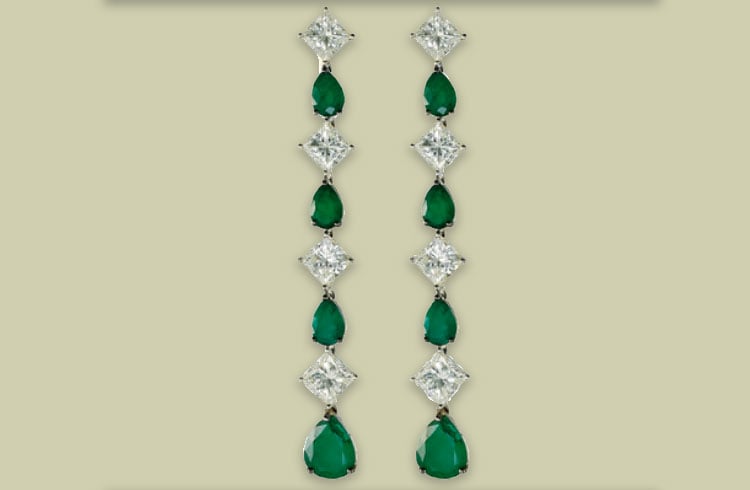 Strings of Divinity
Another minimalistic ornament radiating magnificence through every gem, Strings of Divinity by Hazoorilal is a testimony to the sheer excellence in the realm of jewellery designing. Ornaments like these are immensely versatile, for you can easily make this neckpiece the showstopper to your saree or the focus of the attire you wear at a ball party, complete with a gown and a fancy hair-do. Encased in 18k white gold, it reflects the modernistic discourse taken by Indian jewelers today who are moving beyond the usual traditional gold jewellery designs!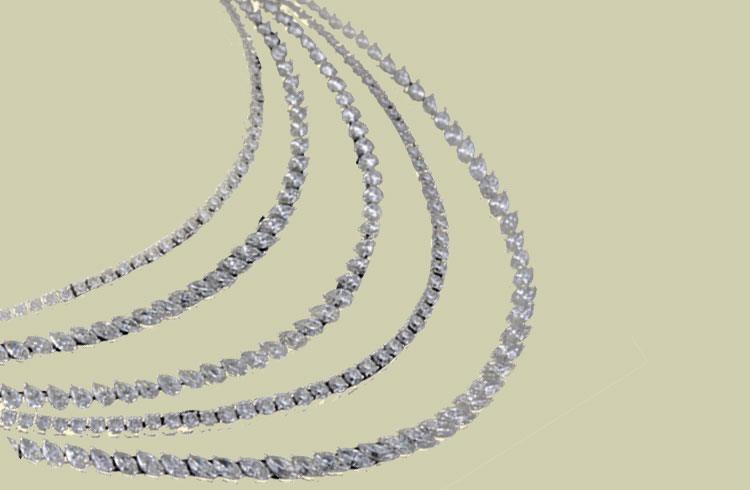 The Spiral
A rather eclectic design, The Spiral ring deems fit for the free- spirited woman, who refuses to mould into a single type and defies monotony at every step. Encrusted with diamonds and baguettes, this ring boasts of affluence and owns it, much like the woman who adorns this 18-karat white gold masterpiece.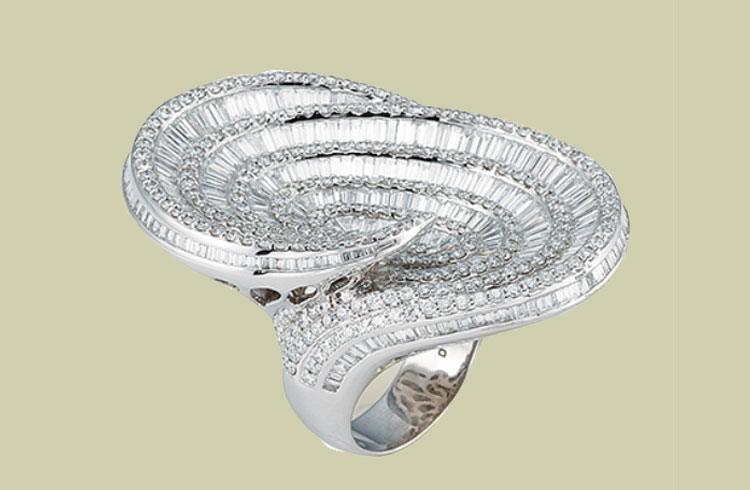 [sc:mediad]
For men:
Ethnicity
In India, festivals and weddings form the main ethos of our celebrations, and a crisp kurta fits better than a tux due to the sheer simplicity of Indian attires for men. This leaves room for a little ornamentation, and when it comes to jewellery for the modern man; less is often more.
Thus, these Kurta shirt buttons in polki diamonds encrusted in 22- karat gold make for the perfect accessory on traditional wear for men. Minimal in its demeanor, this ornament is enough to uplift a simple cotton/ khadi kurta for your son's wedding functions or your husband's Diwali ensemble.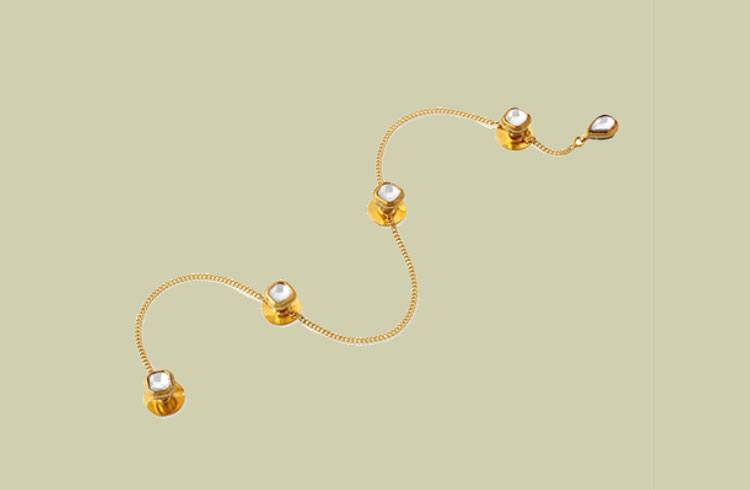 The Tavern
I believe cufflinks are a genre of accessories that are quite understated, for nothing adds finesse to corporate attire like a pair of smart cufflinks. The man who wears them is instantly taken as someone who pays attention to detail and means business. The Tavern by Hazoorilal poetically reflects the qualities of a businessman through subtle accents; the glimmering round diamonds encased in a spherical cufflink with an almost matte like sheen gives a cultured-corporate effect. When gifting your beau a thoughtful present, The Tavern gives a warm message indeed.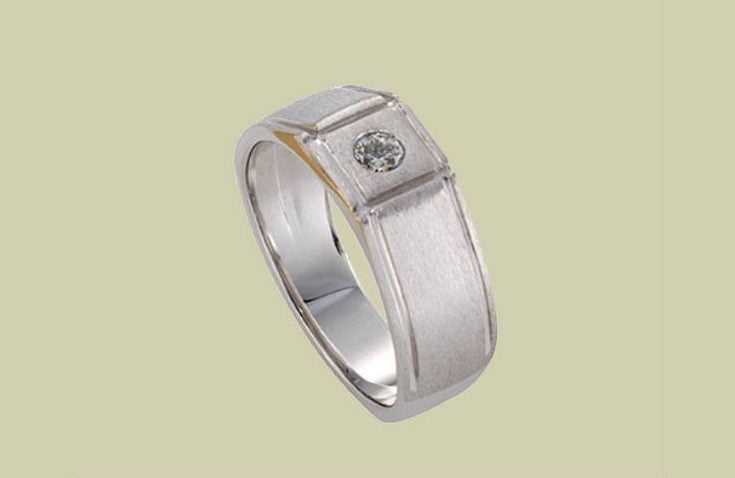 Debonair
Pamper your man with the Debonair ring by Hazoorilal, which gives a bold statement despite of its delicate mien. Crafted in 18-karat white gold and a single round diamond; the ring exudes a brilliant sheen radiating from the frosted finish. Ornaments like these are a testimony to the ingenious minds at Hazoorilal Legacy.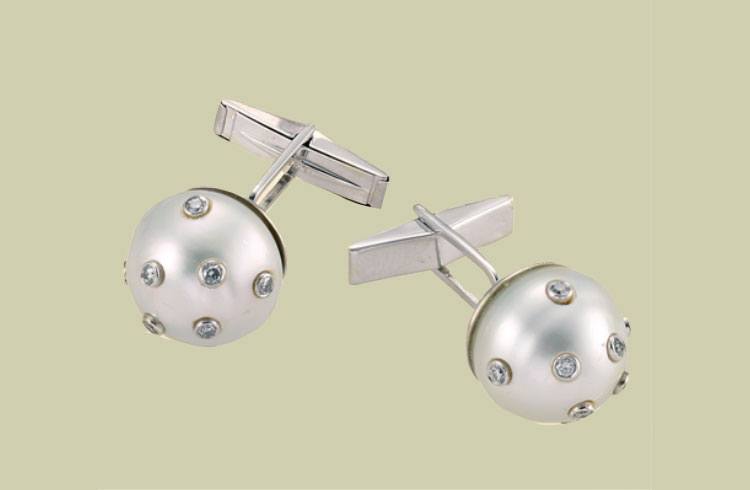 The art of gifting can be a complicated one, and Hazoorilal undoubtedly knows what's on your mind when you are looking to present your loved ones with a symbol of love and affection.
Images Source: hazoorilallegacy.com