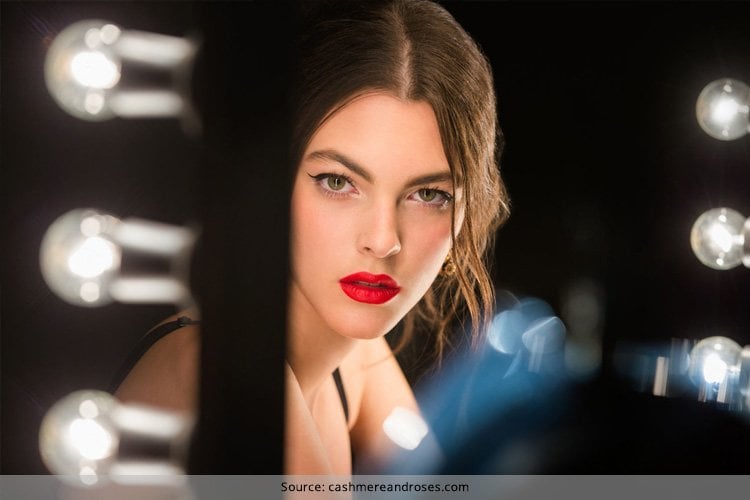 We have seen all kinds of horoscopes- the ones that talk about your future, the one that explicitly talk about your love life, careers and money. There are so many of them! But did you know that makeup trends are also dependent on zodiac signs and that it is important that you know the beauty trends for your zodiac sign?
[Also Read: Choose Your Eye Makeup Based On Your Zodiac Signs]
Beauty trends keep coming and going, but there are some trends which are based on your beauty horoscope and so no matter what year it is, they will end up looking amazing on you. So it is important that you know the beauty trends for your zodiac sign.
Beauty And Makeup Trends According To Your Horoscope
In this very article we will pick up some of the most important trends from your fashion horoscope. The Key is to be expert in these beauty trends and replicate them on important occasions. We are sure you will turn enough heads on this!
We have cherry-picked some latest trends for your zodiac signs.
Capricorn Lasses
You have an eye for detail and you will keep your look clean, defined and contoured. Once in a while go a little out of the way and add some glam quotient by throwing in a pop of colour or a dash of blush.
Aqua-loving Aquarian
Just like the name, Aquarians have a penchant for all colours blue and you would often see them wearing a lot of makeup that has blue hues. She loves keeping her fashion fresh and invigorating, just like a cool splash of water.
Pastel Pisces
The Piscean girl loves to keep her colours soft and pastel. Nude and powder colours like blue, periwinkle and pista are her thing and she will often flaunt these colours with a lot of flair.
Amazing Aries
The Aries Girl loves to glam it up. She can either do bold red lips or she prefers to go with some smokey eye overdose. She is charismatic and will use all her makeup prowess to look dashing as ever!
Earthy Taurus
Taureans belong to the earth sign and are in love with neutral shades. They balance out with neutrals and earthy tones which give them an appearance of a very calm exterior, but when poked, they may show you an entirely different look!
Versatile Gemini
The twin zodiac sign can adapt to any makeup trend and she makes anything and everything look amazing. So one time she maybe sporting a dual-toned lipstick or she may be seen with some amazing eye makeup. Geminis are versatile and fast-adapting to anything.
[Also Read: Quirky Hairstyles By Signs, Astrological Stars And Personality]
Cute Cancer
Cancerian women love to keep it cute. They are emotional, but at the same time have a liking for things which make her look radiant and happy. She will often be seen with very minimal makeup and pink lips and blush.
Majestic Leo
The Leo woman is like a lioness and she is mighty proud. She loves to keep her look regal and golden hues will often be present in most of her looks. The bold and vivacious lady will make heads turn with her bold choice of makeup.
Virgo-liscious
Virgo girls are an epitome of beauty and she will often shy away from bold colours but she has her own ways of shining-Read HIGHLIGHTING. She puts one dab of it and dang, she manages to outshine everyone!
Charming Libra
Balance is the key, but she is equally coquettish. With a wink of her eyes she can literally floor you! She emphasizes her eyes a lot and her favorite makeup items include those host of brushes for the eyes.
Glittering Scorpio
Scorpio women are natural charmers and they are also very attractive women who can easily woo any men with their au natural charms. Green eye makeup is an amazing addition to her m makeup bag and she can even use glitter to accentuate her peepers.
Sultry Sagittarius
She knows what makes her roll and she takes sultriness to another level. Smoky eyes are her thing and she has unbelievable ammo when it comes to getting those smokey eyes.
There's all that you need to know about beautiful zodiac signs and the makeup trends that go with them. Make sure you follow them and let us know in the comments!