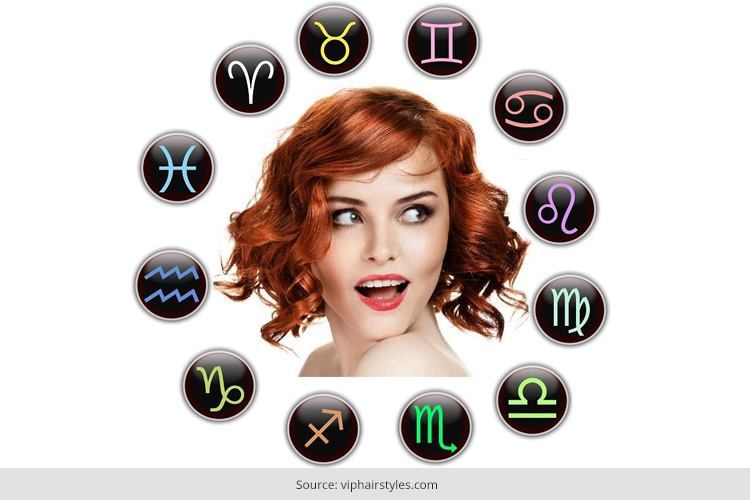 In India, we aren't unfamiliar to the role of astrology and what it plays in our lives, almost for everyone. Right from the time we are born, getting our names, to the time when we have to get married and even till our last breath, the role astrology plays is a very important one. With that being said, we looked around to see if astro and beauty can meet at a vantage point somehow, and it does. Here are Hairstyles By Signs that we think are pretty quirky and fun types to emulate. No hard and fast rule for you to follow them though, but hey, fashion is fashion; if the look suits, why not emulate the same?
[Also Read: Celebrities Who Have Flaunted The Global Pixie Haircuts]
Horoscope Hair cuts and Hairstyles By Sign Discussed
The famous astrologer Linda Goodman too in one of her chronicles and books did mention about the importance of Hairstyles By Sign, which is exactly why we would want to share a few notes with you today. Read on please!
Aries
The arian woman would look best with layered hair cuts or step cuts, because most of them have abundant healthy hair to flaunt.
Taurus
Taureans are known never to experiment too much and love simplicity and look for beauty in everything. Women under this sign work best with simple bob cuts, pixies, medium length hairdos with bangs or shags.
Gemini
Geminis are never caught with the same look at all times; makes us now realize why they look different all the time. Long hair is advantageous to them, with soft curls and plenty of highlights.
Cancer
While cancerians in most cases do not have the healthiest shiniest locks to flaunt, they know best how to manage with the little they have. U cuts to blunt cuts, or simple cropped cuts would be best for the cancerian woman.
[sc:mediad]
Leo
The lioness loves her mane and she doesn't mind being a little over the top too. The sassiness and pizzazz of a lioness would be undoubtedly loud and on the face; they love experimenting to make a point. Chic faux bobs to bob cuts, short blunt hairdos, long flowing hair; they do it all!
[Also Read: Versatile Yet Pretty Haircuts For Long Hair]
Virgo
Call them perfectionists if you please, the virgins are never the ones that allow a single strand sway out of place. The best then would be to avoid hair that is extremely short or long; medium length shags and blunt nape neck length bob cuts would be best.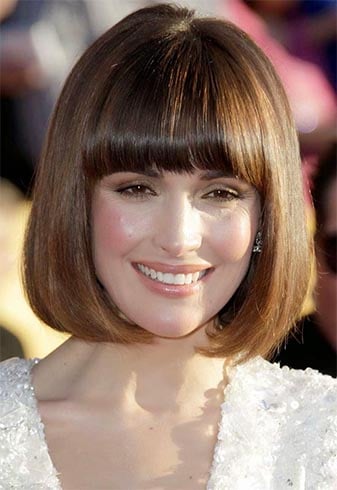 Libra
Naturally gorgeous, Libran women wouldn't have to spend more than five minutes to doll up and look smashing. Most of them have the ideal face shape, an oval one, which is why side bangs with medium length hair works wonders for them.
Scorpio
Being a multi-personality sign, scorpion women love their waves and tresses, curls and soft shags or feather cuts too. In tune with their nature and characteristic we say!
Sagittarius
Full of drama, adventurous at heart, fun loving and playful; on the same lines the saggi woman knows how to carry just about any hairdo with confidence like no one's business. Punk to pixie, long to short and anything in between; they can carry it with pizzazz.
Capricorn
They aren't the brightest of the lot when it comes to being fashionable, and love to be nonchalant to trends at times. The hairdos they look for are clean, sleek and very old-school. Letting their hair loose and allowing it to be as natural as possible is a Capri woman's choice.
Aquarius
Bold, vivacious, fashionable and with a sense of pizzazz in their own rights, aquarian women love their swept bangs and the out of bed look, messy styles galore.
[Also Read: Gifts For Aquarius Woman To Make Her Forever Yours]
Pisces
They never shy from experimentation and would not care about who has to say what about their style; hence the shoulder length hairdo with curls or waves would be best for their nature to suit up in!
Did you love our dough on Horoscope Haircuts? Do write in and tell us What's your hair horoscope and also how you style up too.