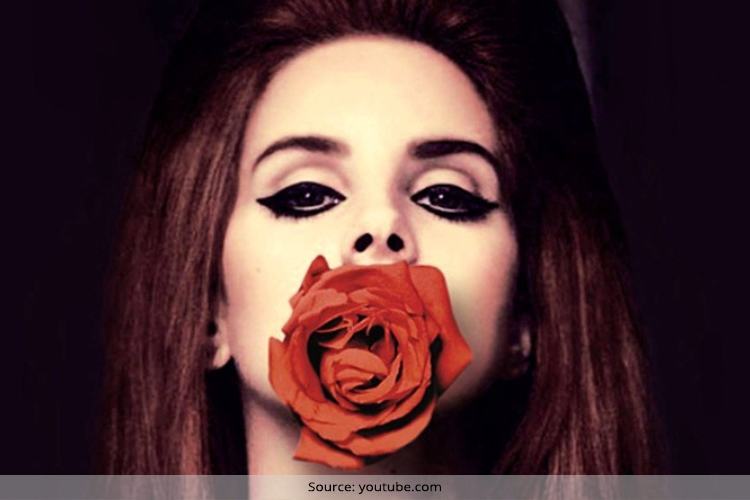 Girls, girls, girls, heard of singer and songwriter Lana Del Rey? If you haven't, we urge you to listen to her songs. Empowering and true to the soul, it seems she sings every line and verse adept to what the modern day woman and the vintage PYTs have been through and experienced. Her famous albums be-
Lana Del Rey, 2010
Born to Die, 2012
Ultraviolence, 2014 and
Honeymoon, 2015 (to be released this September), are sure smash hits. But wait, we aren't promoting the musician and her songs here. Infact, while watching her videos and albums, grab your notepad and a bowl of popcorn, a soft drink too or a cup of hot latte and keep a close eye on her sense of fashion.
Lana Del Rey Fashion
To be honest, we cannot stop raving and ranting praises about the singer. Lana Del Rey fashion is quite boho and trendy. She brings about an amalgamation with all things fashionable, boho-chic, vintagish and sensual. From hair to makeup, to her clothing sense too- here are ten sexiest looks we Indian girls can easily adopt!
Chic for the Beach
Vertical striped crop tops and in same shades a pair of skorts, or boyfriend shorts for that matter. Adopt the Lana Del Ray fashion and dress it up like her on the sands!
Blossoming in an All-White Skater Pole Neck Skirt
This look can be worn for a girls night out or at a spinsters do. The all-white ensemble in pretty soft satin fabric tones, brings out the oomph factor pronounced. The feminine appeal as shown by Lana!
 Warming up to the Winters
Winters can be a rage, which is why keeping warm in trendy styles is a must. Lana show us the magical fashionable touch of a crocheted cardigan dress, with a vintage hairdo, smokey eyes and matte dark lip gloss for company
Winged Eyes and a Cute Camisole
Quite the vintage touch the damsel songstress brings, with a cute sheer and net camisole and a chic bouffant hairdo, accompanied with winged eyes! Hot and haute we say!
Denim Cutoffs
Don't we just love wearing hot pants and cut-offs made from denims? Perfect for the rains and the summer months, when you know the heat and muck can ruin your skin and fabric- why take a chance. Denim cut offs are the latest fashion fads, as shown by Lana!
Sheath for the Summerish Heat
A sheath blue dress in pale tones is what makes Lana look a billion bucks here. Should you want to emulate the same style and look for a very formal event, pair it up with heels and a statement necklace or chunky ear studs, to steal the show!
[sc:mediad]
The NYC Girl Look
Checked skirt and a crop top, over which a pale white or an off-whitish shirt has been thrown, Lana makes a super cool street style statement with those glasses and shades too. Emulate the look for Indian summers!
A Floral Sexy Romper Dress
An evening to the movies or maybe a girls fun session over coffee and brownies, and you couldn't have asked Lana to show you a style to flaunt. The sexy romper dress in floral patterns, makes the diva come out this evening!
A Botanical Button Down
Effortless and to the point, Lana is comfortable in her body and skin, and it shows. To the parties by the pool or at the beach, don this look and you'd be spoken about by the boys as the babe who dares to bare a botanical button-down look!
A Very Summerish Touch
Keeping in mind the heat waves we face, a Summerish touch by Lana in pretty chiffon floral skirts for the bottom and a sheer see through top in white, wouldn't be a bad idea for the sweltering hot day, right!
Lana Del Rey fashion and style amazes us all, and especially for the Indian climes, you have a sense of fashion that fits in well. Why do you do this to us? Why don't you come singing across seven seas, here in India, so we could see you in person and take inspiration from your nonchalant fashion discourse!