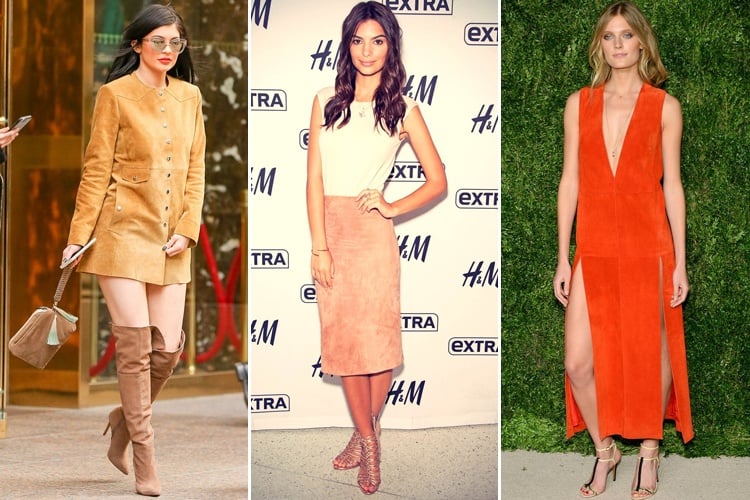 Earlier suede was always associated with shoes, but this absolutely sensational fabric with a serious reputation has undergone a complete makeover! Getting styles into all kinds of clothing like skirts, tops, etc.; it is ruling the runway for quite a while now! Of late, it has slowly moved to the in vogue street style! You simply cannot escape it! By nature a wintery fabric with fabulous texture and a delicate and original vibe, it needs to be carefully paired for a picture perfect look! Hence, we have rounded up some inspiration and tips on how to wear suede, so that you can ride up the fashion wave!
Give Your Wardrobe A Makeover With The Suede Trend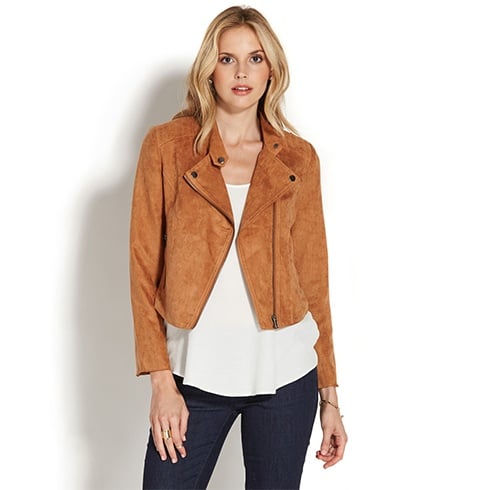 Suede Skirts
The biggest suede trend that is impossible to miss is the suede skirts! Be it the minis or the wrap or the pleated look, it simply looks swag! Moreover, it's the perfect way to adorn suede in the summer and not feel claustrophobic and uncomfortable. Some inspiring ideas on how to wear suede skirts are:-
Pair your suede mini with striped top and matching shoes for the effortless casual vibe! Raise the bar by layering it with a denim jacket.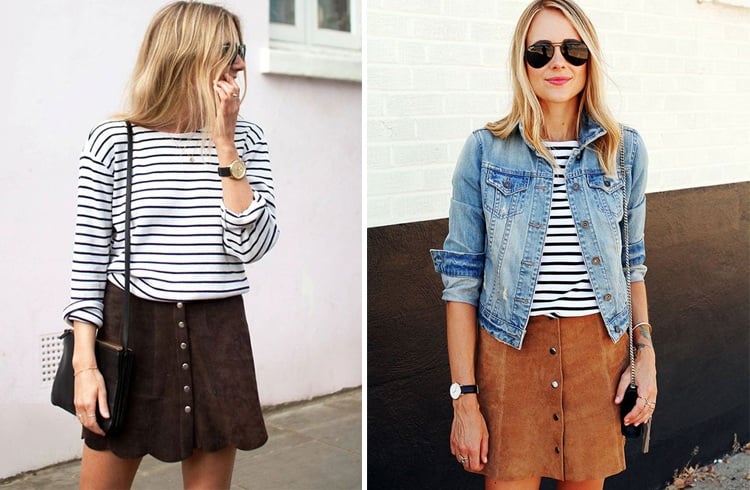 A suede skirt with a lace top can easily be counted as one of the most glamorous suede outfits! Going for a lunch date or shopping is bound to make everyone else check you out!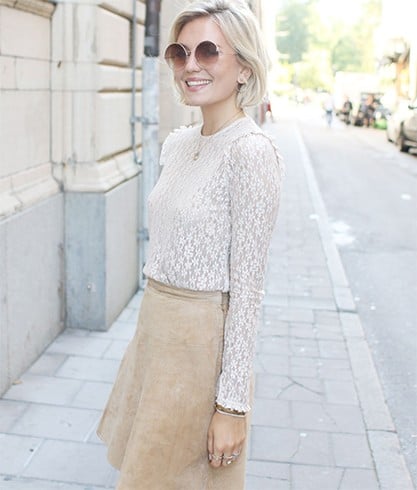 Simple and stylish tees in neutrals like black, white, etc. or a chambray shirt never looks out of place with suede! Accessorize with scarves and appropriate jewelry to nail the look! Boots, flats, sandals, heeled, pointed pumps, etc., will always look extremely stylish with suede skirts and polish off the entire ensemble. Check out the images!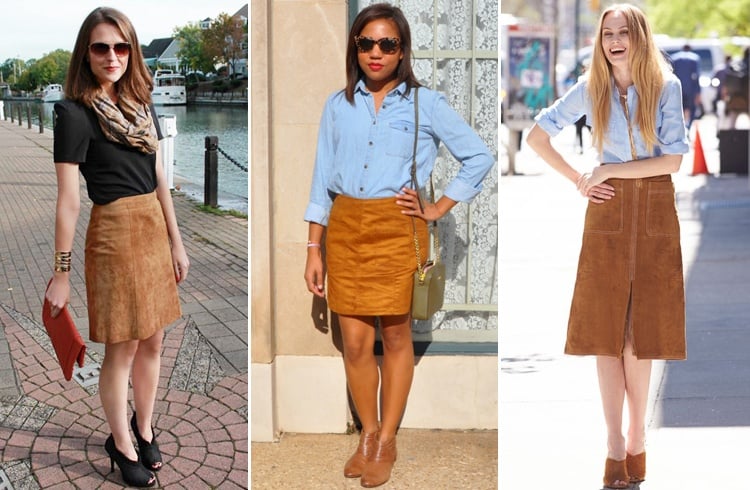 If the temperature is dipping, pair your skirt with an oversized sweater and tights underneath to keep yourself warm and make everyone else feel the heat with your sheer sexy look! You can even layer them with stylish jackets like a leather one, scarves and coats to amp up the look!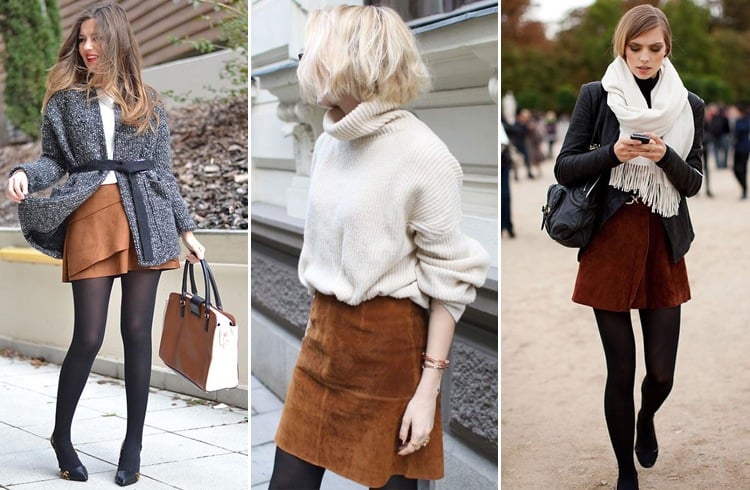 Suede Dress
Another suede trend that is spreading like wildfire is the suede dress – some even in bright colors as well as black. It's smart to pick up simple, fuss-free dresses which are wearable and trendy! Metallic jewelry looks absolutely super with it. Let's glimpse through some style inspirations on how to wear suede dresses!
You can never go wrong with a suede tank dress for the basic casual look! Layer it with a denim jacket to transcend from day to night or beat the cold gush of wind! No compromise on the heat that you are oozing though! Ride the fashion wave with suede fringe tank top dress! Stylish heels are the best way to polish off the look!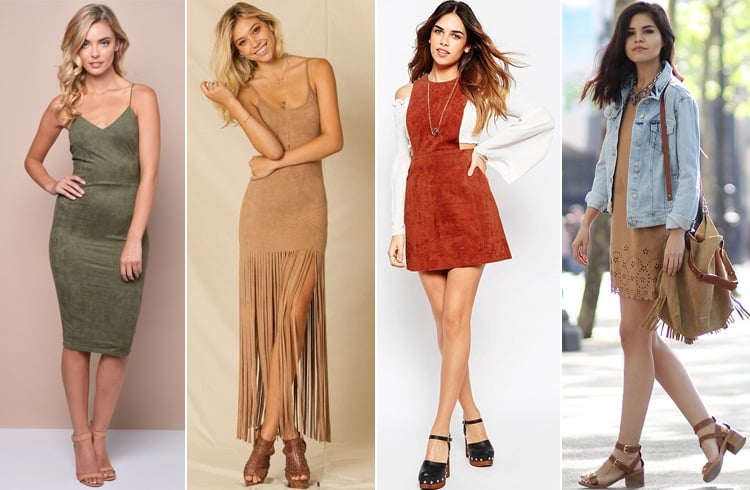 Lace-up tops are a big thing this season. Imbibe it in your suede dress to ooze the cool boho vibe!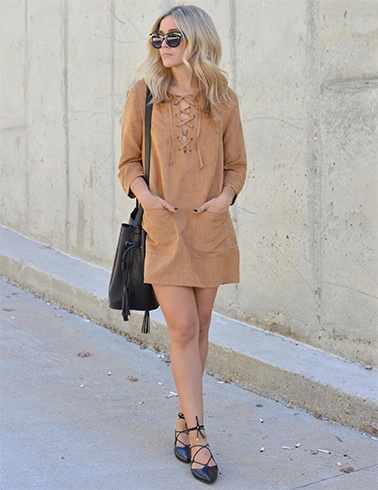 The stylish suede dresses are absolutely sensational to rock any party. Moreover, it requires minimal efforts from you!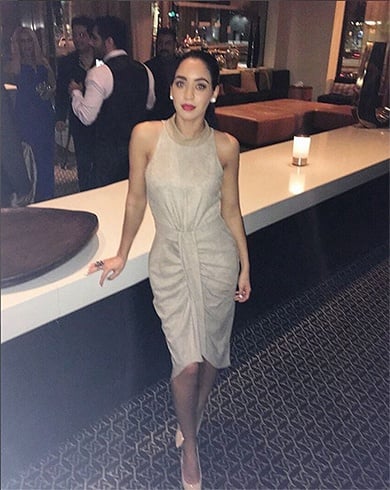 In case, the weather gets chilly, you can layer a long cardigan over the dress or long sleeved blouses and sweater underneath to remain warm yet stylish.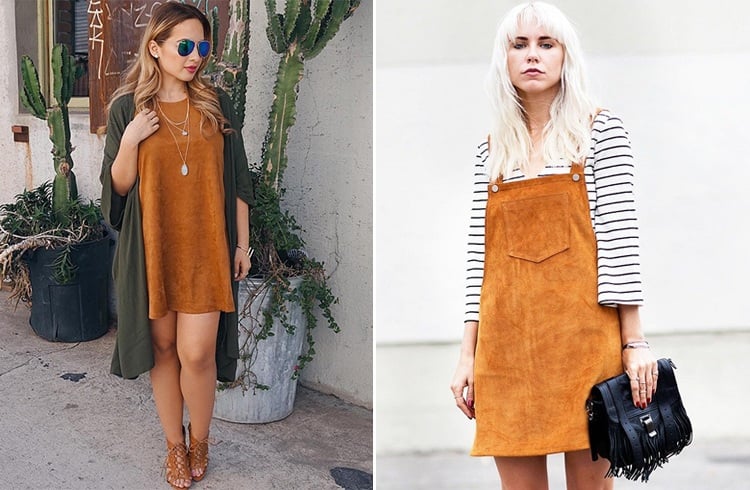 Surprise yourself by wearing the other bright, pastel and even floral or other printed suede dresses available. They look absolutely stunning and barely require any other accessories baring perfect footwear!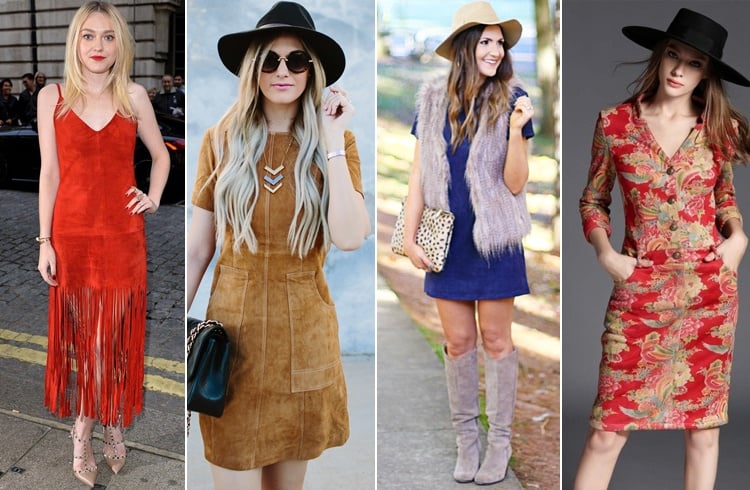 [Also Read: Fashion For 2016 You Must Own To Pep Up Your Go-To Style]
Taking Inspiration From Celebrities Wearing Suede
Even our celebs are not far behind on rocking the suede trend in all imaginable outfits! So, let's take some inspiration from their suede outfits and nail the style of how to wear suede!
We can't help but be inspired by the way Rosie Huntington Whitley added the glamour and dazzles to her all black ensemble with a suede jacket with patchwork stars. We are totally floored with her stylish airport look!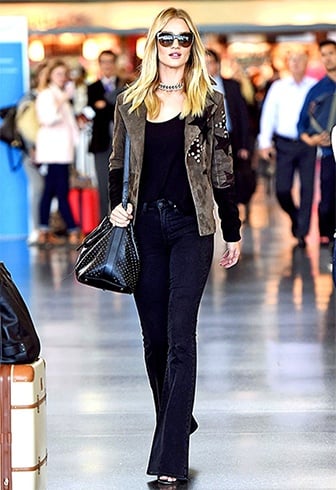 Hailey Baldwin flaunts her knee high suede boots with a thigh slit floral dress, silver chandelier earrings, layers of necklaces and a suede waist band with her watch! Can anybody beat the cool boho vibe she oozes?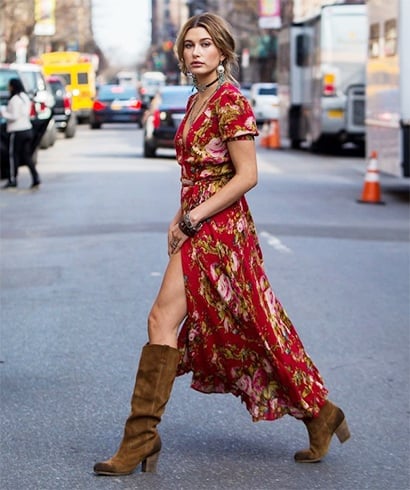 [sc:mediad]
Ape this casual sexy look of Karrueche Tran! She nailed it by pairing her suede high-waist trousers with a skintight black tee, nude caged heels and dusty pink handbag! Her bright smile leaves you completely knocked out!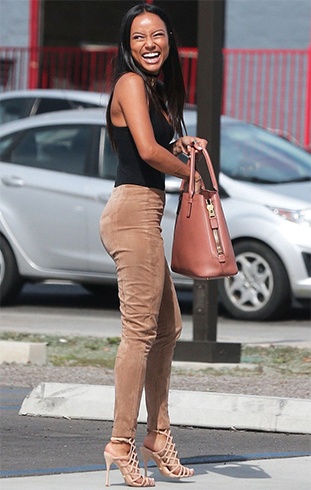 Carrying suede from head-to-toe might look like a tall task, but check out Kourtney Kardashian, Kylie Jenner and Poppy Delevingne. You can totally understand why the all suede look is touted to be the next big thing!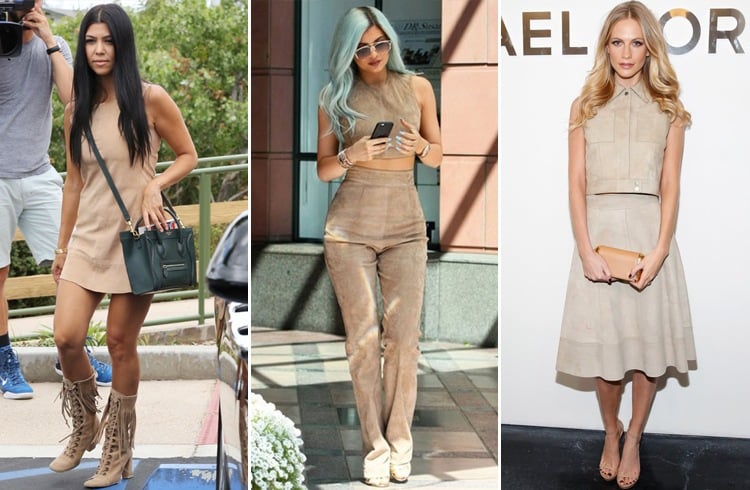 Amazed much? Do share with us which suede item you invested in and how did you rock the suede trend!
Images Source: pinterest.com