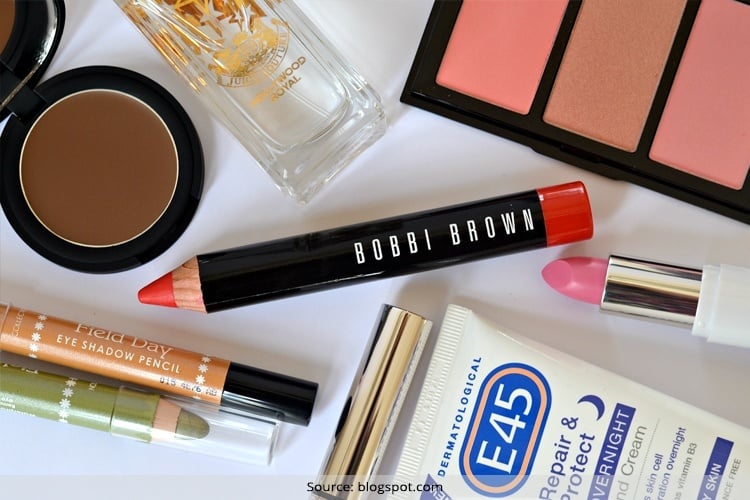 When the first makeup crayons came out, a lot of germaphobes heaved a sigh of relief. Now, you don't have to get your hands dirty to have that makeup on fleek! Makeup sticks are not only handy, hygienic and great, but they can also be very easy to use. After all, who doesn't like makeup on a stick? We found out a few makeup sticks that every fashionista should own.
Makeup Crayons
These have a strong game going on and if you have them in your bag, we doubt you will ever have makeup woes! So let's get started:
Face Crayons: The All-Over Highlighter Stick
It's wonderful to highlight all those beautiful points on your face, but it's even better if it's a crayon and all you need to do is just run it through on your face! And as the name suggests, an all-over highlighter can literally be used anywhere! The nifty little thing gives a goddess like glow to wherever you apply and don't be surprised when a lot of heads turn in your direction. You go girl!
Magic Crayon: Estee Lauder's Pure Colour All-Over Illuminator
The Contouring Wand Using Face Crayons
Whether it's the Kardashians or any other Hollywood celebrity, contouring is BIG and is all over! You can't be left behind right? Contouring may look tough, but if you have the right wands, you can be a contour witch! Well, we have something which will just give you a magical contouring surprise – The Nudestix.
[Also Read: Old Hollywood Makeup]
The versatile, two-sided stick has a matte, cream sculpting tool on one end and a lighter colour to highlight your cheek and nose. This one is very basic and can help contour your face for an everyday look.
Magic Crayon: Nudestix
[sc:mediad]
Lip Crayons: The Lip Balm Par Excellence
Your lips are your favourite, so shouldn't you be having the best lip balms too? Well, we have just the thing for you- Pop Beauty's Crayon Lip Balms. The set of buttery and wonderful smelling lip balms come in five enticing colours and are very reasonably priced. They are not too dark and not too light but when applied, they can give a very subtle tint which looks au natural! What's more- the lip balms also have a gentle plumping affect.
The Matte Lipstick Magic
If matte lipstick is something that you love, then NARS' fat-lipped pencil is what you should be aiming for. The easy to use pencil gives the smoothest application and is glossy too. The particular crayon range comes in eight colours and each one is better than the other! Make sure you get your hands on at least one of them!
For Eyebrows that are on Fleek!
Eyebrows are big this year and to keep the trend in mind, make sure you have the right crayons! A good set of brows can really enhance your features and if you want to draw them right, you may want to invest in a good brow enhancer. There are tons of them available in the market, but what makes Lancôme Le Crayon Poudre the best in the market is the affordable price and the flawless delivery. Comes in colours such as grey, brown and light brown, the crayon is your Holy Grail of eyebrow enhancer. You cannot go wrong with this little beauty! The thin powder crayon makes sure that your eyebrow game is strong even after seven hours!
Ladies, please make sure your purse holds these tiny makeup crayons! After all, if it's a stick. Let us know if you own any of these or know about any other makeup crayons that we must include in this list.
[Also Read: Eye Makeup Tips]