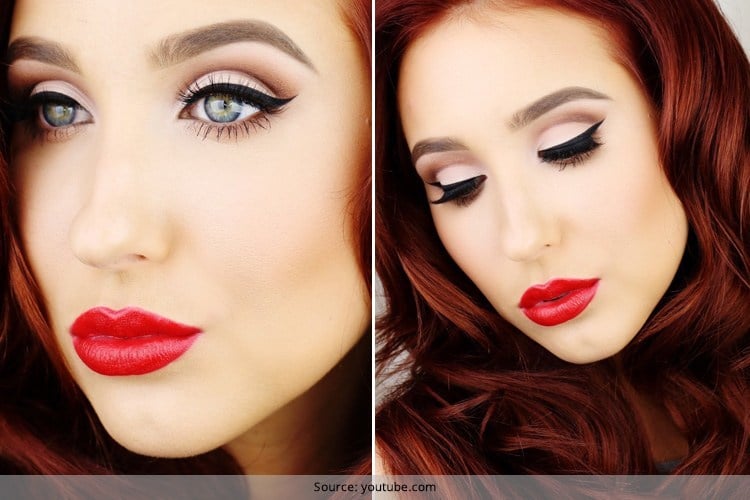 Vintage-inspired looks are so in vogue. Most of our Hollywood bombshells of the 21st century have replicated the styles and fashion of the age gone by. Even though old Hollywood makeup is long gone, it does not fail to inspire women and celebs all over the world. Hollywood retro look is in fact very timeless and it requires just a few things to be kept in mind and voila! You are sporting Audrey Hepburn's look with so much élan!
[Also Read: Vintage Makeup Tricks Inspired from Hollywood]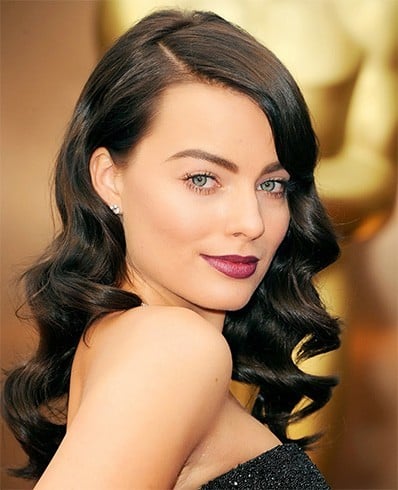 Hollywood Retro Look
So what are the most discerning features of old Hollywood retro look? Let's dissect this old Hollywood glam makeup to know more:
Cat Eye All the Way
One of the most important features of retro makeup is paying close attention to your eyes. Eyes did all the talking and eyeliner made it happen. Wherever you would look in the 1950s era, you would see women sporting cat eyes perfectly. There are tons of variations of this classic Hollywood makeup, so we will give you some tricks to know more about this.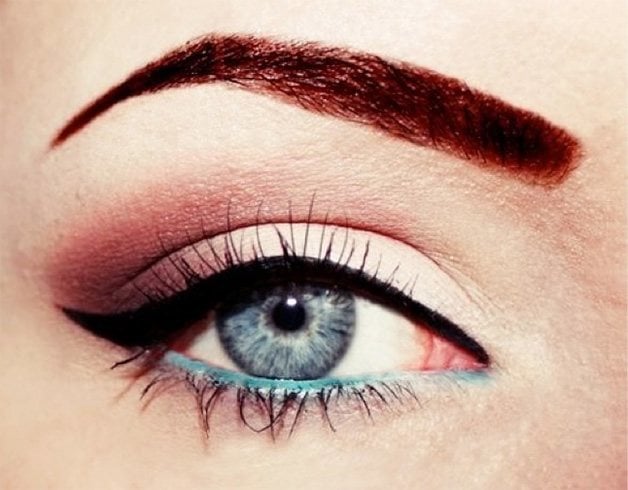 Cat eyes were not only just popular, but now they are replicated by celebs even on the red carpet. It is something that never really goes out of fashion. Take a look at some of the most famous cat eyes sported by Hollywood A-list!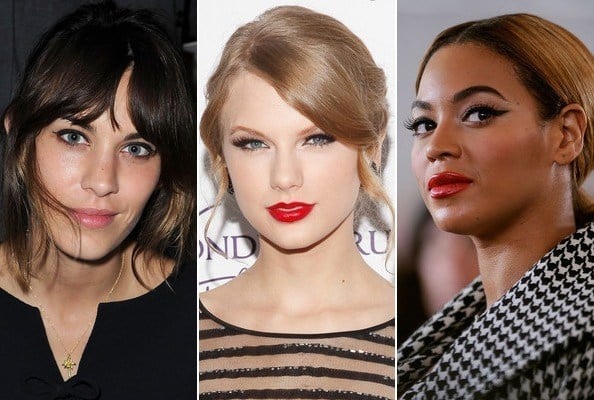 Alexa Chung's signature cat eye is made with a thin line on her top lid. And Queen B aka Beyonce Knowles brought out her very retro side with winged design cat eye which was dramatic and framed her face beautifully. The latest Grammy award winner Taylor Swift has always dressed country style now played up a 50s look. She sported bold red lips, with false eyelashes and of course, who can forget her beautiful and so defined cat eye.
[sc:mediad]
Here is a step-by-step breakdown of how to get the perfect cat eye for retro makeup:
1. Curl your lashes and dab some oil-free foundation or primer on your eyelids to prevent the makeup from getting smudged.
[Also Read: Bollywood Actresses In Retro Look]
2. Gently pull your upper eyelid and line it with a thick jet black liner. Do this with your upper eyelid as well as the rim of the lower eyelid.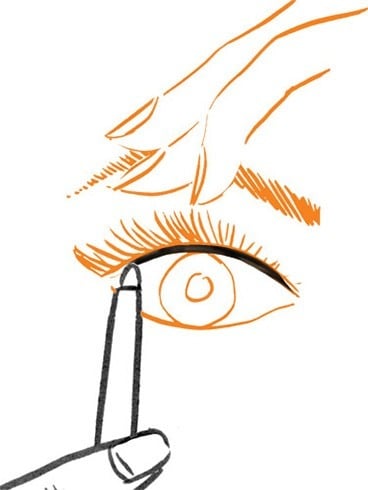 3. Line your upper lash line with the same colour and blend with an angled brush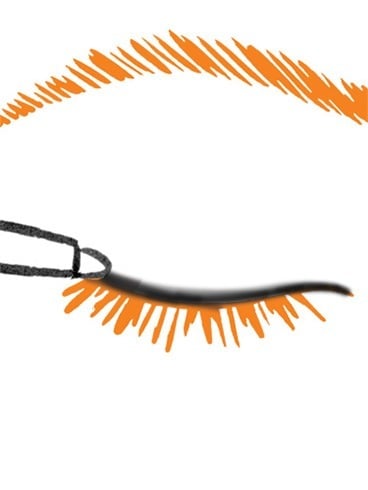 4. Now with liquid eyeliner, draw on the upper lash line and create the winged out edge. Move outward slowly and steadily. Thicken the line as you go to give some depth to your cat eye.
[Also Read: Retro Eye Makeup]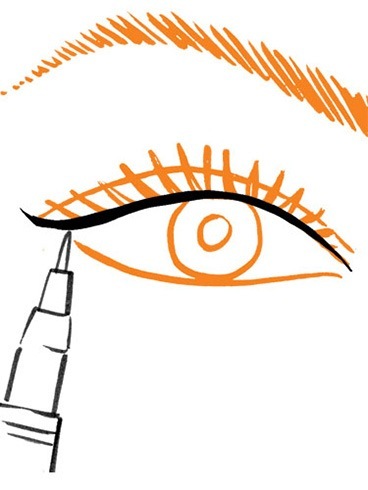 5. Once the eyeliner is dried off, dab your eyelid with a cream or a nude coloured eye-shadow and add some shine or glimmer to it. Finish off with two coats of mascara.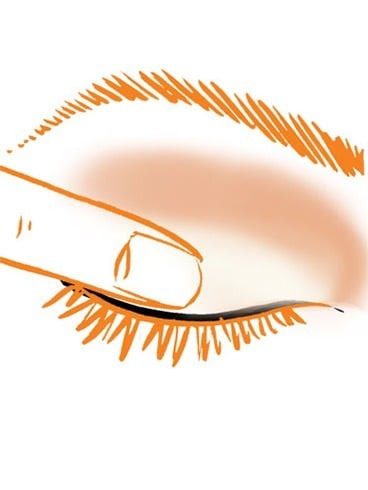 [Also Read: Fake Eye Lashes for the First Time For Beginners]
Achieving the perfect cat eye is not that difficult, provided you know the tricks of retro makeup. Follow the steps above to get that perfect cat eye which will be the envy of many.
Here's Another Tutorial For A Retro Eye Makeup
1. Dab some concealer above your eyelids so that the redness or discoloration is not there. You can also use the concealers beneath your eyes as well to keep the makeup intact.
2. Take fine pointed liquid eyeliner and draw precise lines over your eyes.
3. Start from the beginning of your eyelid and go towards the end. When you are moving towards the end, taper it into a slightly fatter line.
This is how you draw a perfect cat eye as suggested by Disney (Yes, out of all the makeup artists, look where we found the prefect cat eye- with Disney!)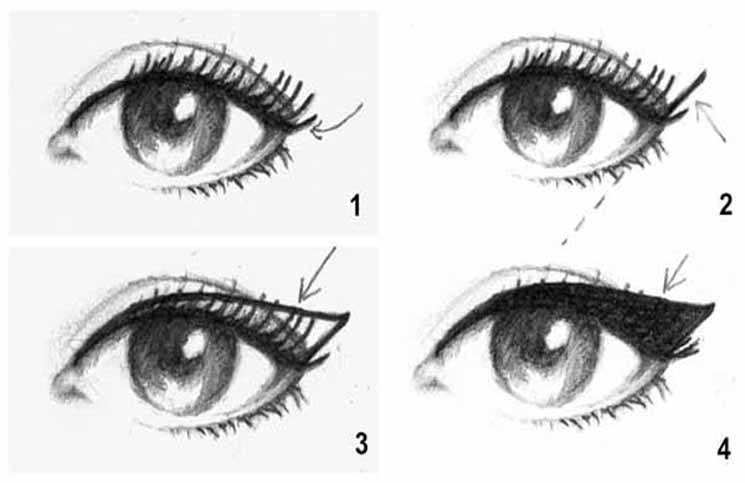 4. Finish off with a nice mascara and double coat those eyes to make your eyes pop out.
[Also Read: How To Use Makeup Brushes]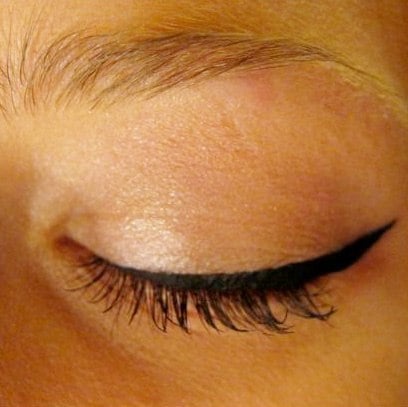 Retro makeup pays a lot of attention to your eyes. In order to get the best possible look, make sure you follow the above instructions. You will get the best cat eye only when you follow the above instructions well.
Images Source: pinterest.com, cosmopolitan.com