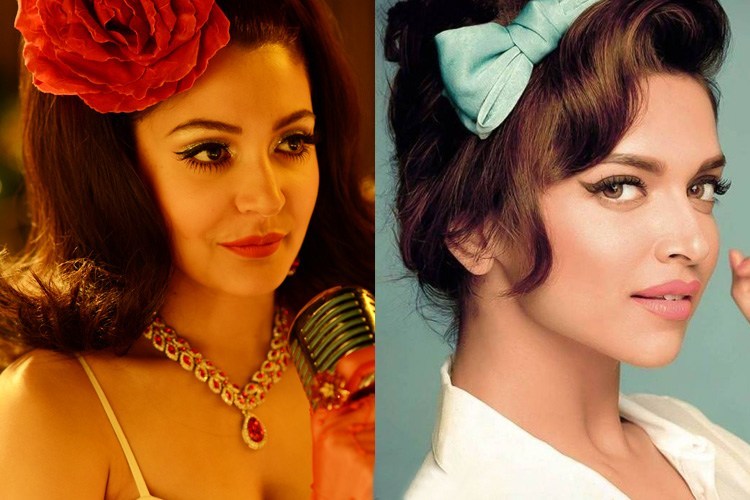 Old Bollywood makeup is on every makeup junkie's list. After all, such a kind of makeup is so timeless and can look good on everybody! Bollywood actresses in Retro look are very coveted. From Madhubala to Sharmila Tagore, their beautiful retro Bollywood eye makeup is still being copied by artists all around the world, and not just in India. But the problem with retro eye makeup is that it is not that easy to copy and you need some good tips and tricks to make it work. The makeup items you need will not burn a hole in your pocket, however, you will need the right items for the right look!
[Also Read: Retro Eye Makeup: Use Liquid Eyeliner To Master The Vintage Look]
Retro Bollywood Eye Makeup
In this article we will talk about retro Bollywood eye makeup tips and how to get your retro Bollywood makeup on fleek. Here are some important points you need to keep in mind when you want to recreate the retro eye makeup of old Bollywood:
Get Your Foundation Right
As you may have seen, old movie actresses literally had a ton of foundation on their faces. No, don't get them wrong, but that was the trend back then! You don't really have to pancake your face with foundation, but it is always better if you use generous amount of foundation to get your retro eye makeup right.
We suggest Makeup Forever Ultra-HD foundation for a makeup that is closer to the ones done by old Bollywood actresses. Makeup Forever's HD foundation is an ultra-light and highly pigmented foundation that gives a perfect and flawless finish.
Once you are done with your foundation, you can use translucent powder on your skin to make your skin appear matte. It also helps keep the foundation set for a longer period of time.
It's All About The Eyes Now
Now that you are done with your foundation, time to shift your attention to the most important part of this tutorial-your eyes! Retro eye makeup is all about the cat eye and winged eye liner. Heroines from the yesteryears had a special affiliation towards cat eyes. So no matter what they wore and what role they played, they would always draw on their eyes with winged eye liners.
Tips For Retro Eye Makeup or Winged Eyeliners
To create that perfect cat eye, use an angled brush from a good company. Angled brushes like M.A.C's 266 brush and the pot eyeliner is perfect to create this. You can also use a felt-tip liner to create this look in case angled eyeliner is not an option.
To figure out where the winged tip needs to end, take cues from your eyebrow. The end and the tip should be in line with your eyebrows. This gives a much sharper and defined look to your eyeliner
You can also use a spoon to give you that perfect wing. Follow the tutorial and step-by-step process below to understand how to use a spoon for creating amazing cat eyeliner. Not only will your wings be in the perfect line, but the spoon will ensure that you are not going beyond the points of your eyes.
Now that your cat eye is done, don't forget to use a generous does of mascara to curl those lashes. Use two coats to make your eyes look extra and super-duper glam.
[Also Read: Vintage Retro Makeup]
Finish Off Your Look With Some Glam Lipstick
Yes, yes, we agreed to talk about your eyes here, but we can't just leave you without completing your look right? So, let us quickly take you through retro Bollywood makeup for your lips.
[sc:mediad]
1960s had red lipstick as the Holy Grail of all makeup. M.A.C's Ruby Woo or Russian Red will be your perfect companion for this. Use them to amp up your glammed-up retro Bollywood look. Femme fatale look for the win, we daresay?
So, there you go- your ammo to look like the perfect 1960s Bollywood siren. Let's turn some heads ladies!