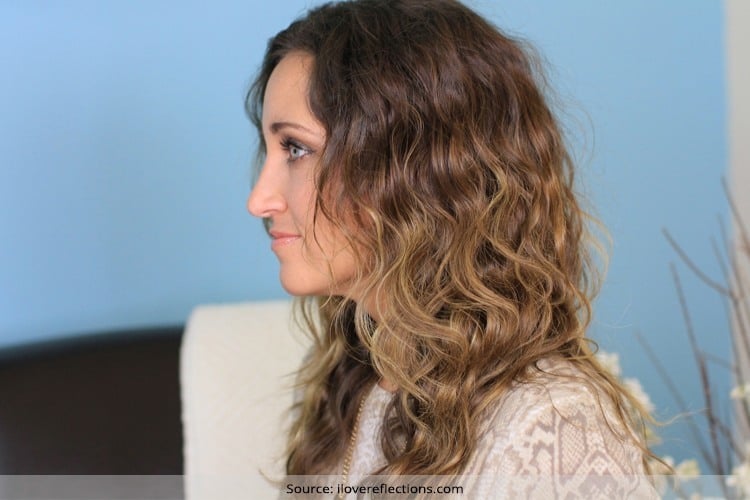 The popular nineties was a time of fashion gone wild, and literally it did. Remember the days of Raveena Tandon and Karishma Kapoor, Manisha Koirala and Juhi Chawla? The yesteryear actresses not only sported perms and soft curls, pixie cuts and bob cuts galore, but in some of their appearances they dared to go crimp with their hair. Crimping the hair became a fashion statement from the early to the late mid-nineties, and PYTs across the nation followed suit. Coming to the 2000s, why go with the plain Jane cut or the edgy bob, when you can stand out from the crowd of wannabes and flaunt the crimp hair with chic accessories and styles.
[Also Read:  Hairstyles For Straight Hair]
Crimp Hairstyles for Women
Here are ten looks to get sassy and very wild with! Psst, check out super-hot actress Vidya Balan bringing back the crimps!
Celebrity Crimp Hairstyles
Cara in her off-day look sports casual low V Neck top and minimal accessories, but what catches our eyes for sure is the comeback of the long flowing crimped blonde hair! Try this style and stand apart from the crowd of wagging ponytails.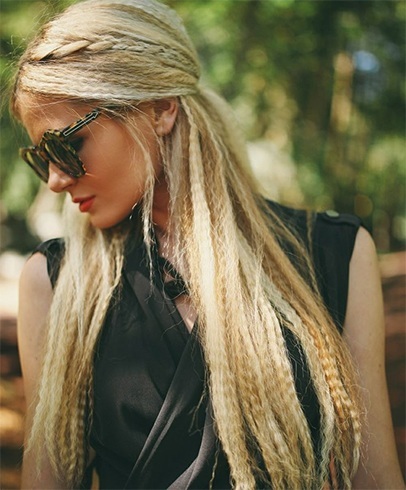 From Catwalks To The Street Fashion – Crimp Hairstyles
2015 is watching a trend from the past unveil, and the crowning glories aren't shying too soon. Models and commoners alike, everyone is sporting the new crimped hairdo and that too with utmost confidence and style. Dare to wear crimps this Fall?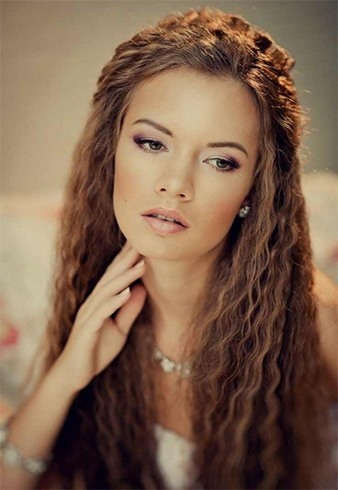 Crimping Hairstyle of Christina Aguilera
Singer and songwriter, Christina Aguilera is known for her feminist songs and the quirky expressive fashion statements she makes. Bringing back one of her favourites from the days that gave her the rise to stardom, the crimped hair for short hair is back- Thank You Christina!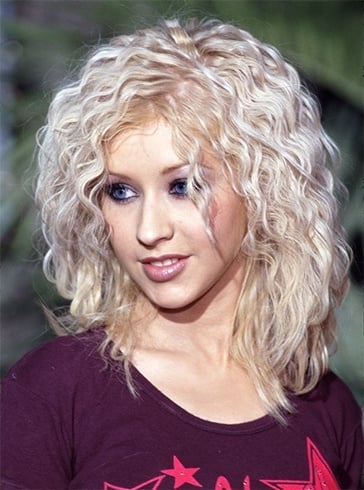 Messy Crimp Hairstyle
Hair sprays are packed with wavy messy crimps, why not? Be the girl at your friend's spinster bash that doesn't have to try too hard to make a fashion statement. Crimped hair is for keeps, and we girls need no reason to make our looks capture attention!
[Also Read: The Messy Bun Hairstyle]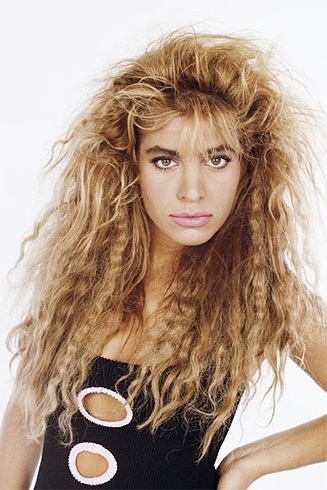 From Paris Fashion Week 2015 – Runway Crimp Hairstyles
Crimped hair ruled the catwalk and in great style that too. One of the most loved styles was the crimped ponytail, which is very simple to do and sexy to flaunt, even for Friday dressing! Your boss wouldn't mind your fashion sense at all!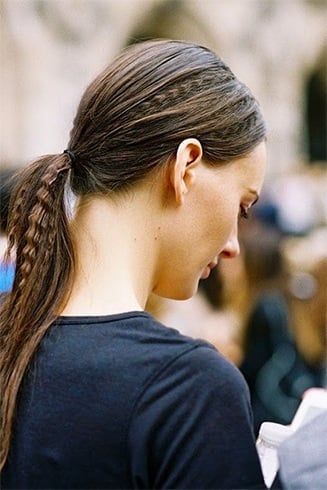 Mermaid Crimps
Perfect for a girl's night out or maybe for a date with him, the mermaid crimped look is one of a kind and doesn't look messed up. The look can be paired for a semi-casual date night or a fun time out over the weekend, and you'd be stealing glances one too many as well!
[sc:mediad]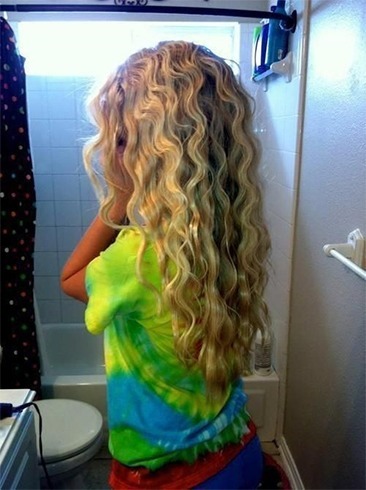 Crimps For The Beach And Pools
Summer days and we need the coolness effect, but you can stir the heat with a crimped look and a bikini at the beaches or the pools! Crimp hairstyle for sure is easy to maintain and soft to touch and feel, why then shouldn't we flaunt it sipping a drink by the blue waters?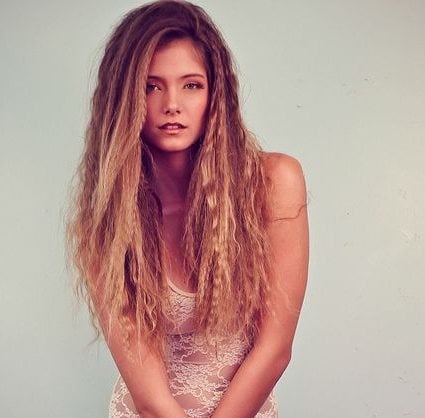 Tyra Banks Crimping Hairstyles
Star and model, Tyra Banks shows us how to ditch the conventional braids and curls and to look sassy and hot with crimped hair touches. One too many or plenty of them for sure, you choose the extent of the crimping and enjoy the attention that comes through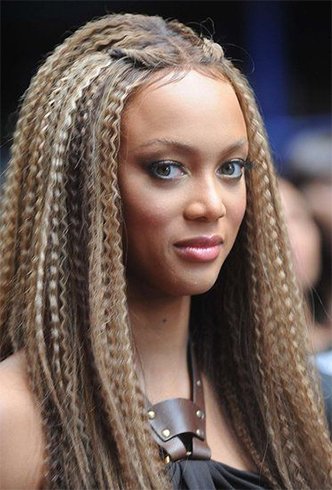 The Crimped Hair Braided Up do
Fancy a little chic touch, more than the usual tonight. Surprise him at the cocktail event matching your ensemble with a vintage braided crimped hair up do! Embellish with a chic accessory and wear your attitude with a smile! Celebrity actress Emmy Rossum shows you how!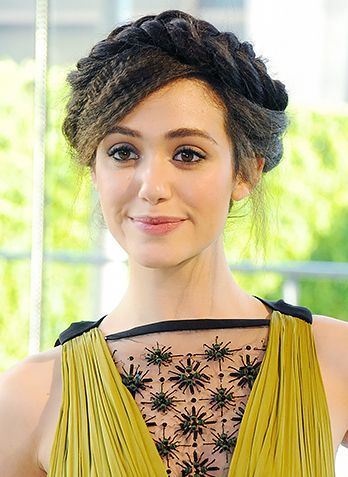 The Bohemian Rhapsody
Boho-chic and quite the chick you can be tonight at the event you've been called for. Dress to impress, but not without a thick wavy crimp hairstyle to flaunt and show off!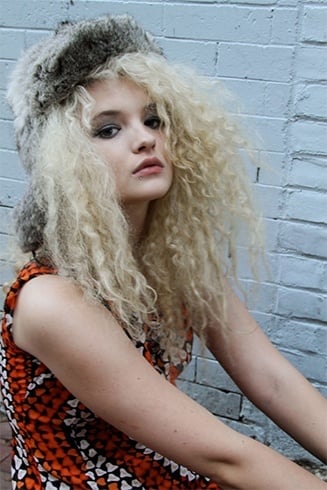 Have fun girls, and if you would like to know how to crimp your hair, drop in a line and we shall set up a tutorial too!