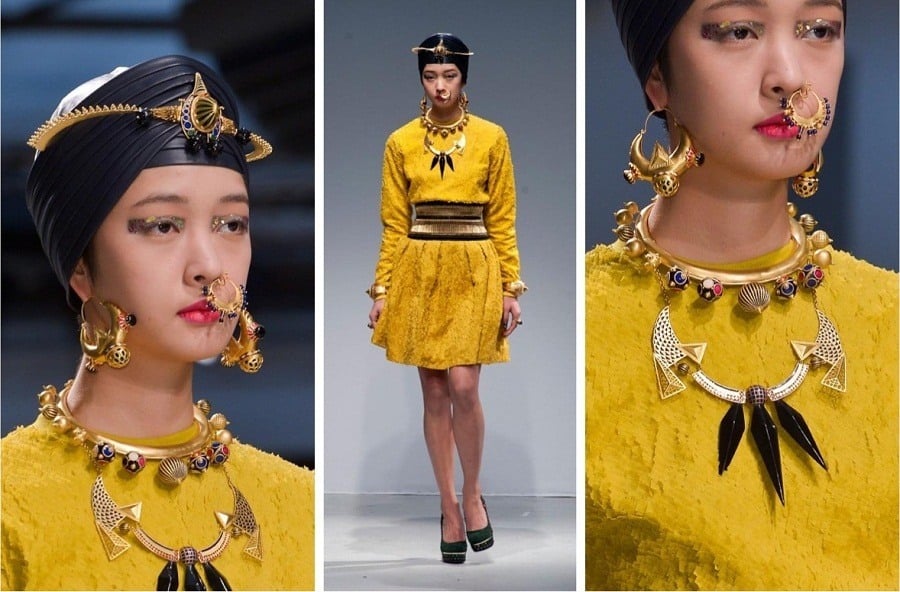 If you have been following my posts will agree that you haven't heard about our Kitsch King Manish Arora from me in a while. My apologies for that. Long back I had written a post on his debut collaboration with the Indian jewelry brand, Amrapali. This time, I am back with another interesting edition on the latest Amrapali collection launched by Manish this year.
This post is especially for those, who have longed for and drooled over Manish Arora's splendid kitsch jewellery pieces showcased at his latest Spring/Summer 2013 collection preview in Paris earlier this year. Do have a read!
Before that let's have a look at the snapshot from my previous edition on these accessories –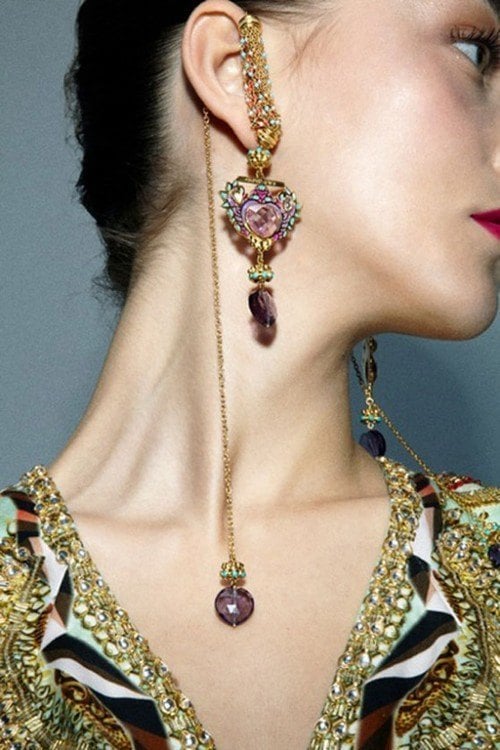 History of Amrapali Jewels
The crowning addition of the Manish Arora label to the jewelry brand, Amrapali is no doubt a history in itself. When the brand announced its collaboration with this ace fashion designer last year in November, everybody expected a magic to be spelled soon. But little did we know, the King of Kitsch would give a strong competition to country's existing jewelry designers.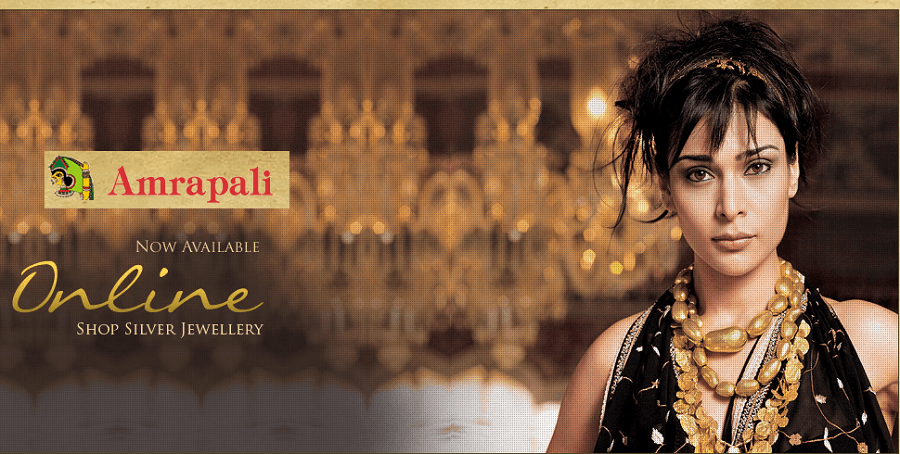 The brand, which has been named after a beautiful legendary dancer from the era of Buddha, was never an accidental launch. Back in 1970, two history students, greatly motivated by the rich Indian heritage culture, decided to relive the bygone aura once again in the form of ornaments.
Rajesh Ajmera & Rajiv Arora, the founders of this brand, traveled extensively to the most remote parts of India, in the quest of unique and timeless jewelry craftsmanship. Amrapali, which was founded in 1978, being infused in Indian culture is today not only attracting royalty and opulent clients but even the new age fashion enthusiasts. Their latest collaboration with Manish has conceived an array of accessories, which give an edge to the modern fashion, whilst keeping the roots intact.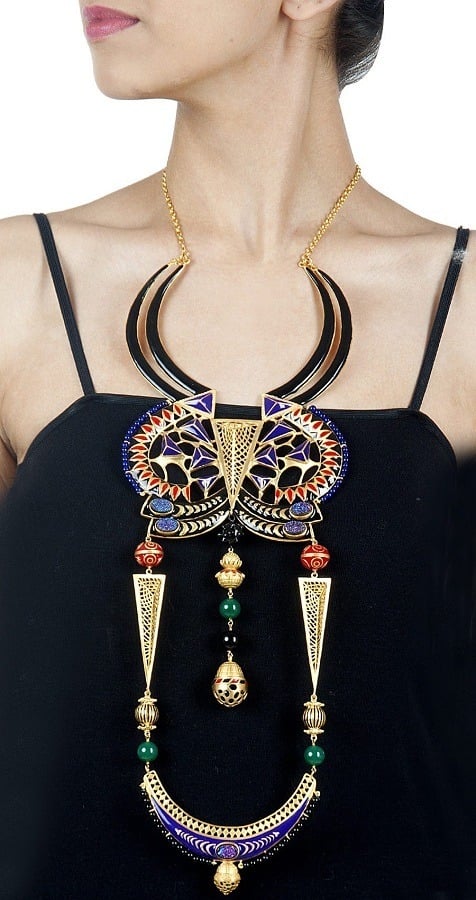 Among the top 4 international fashion weeks, Paris is always the most anticipated one next to London, Milan and New York, as big fashion houses like Dior, Chanel, Louis Vuitton and Versace launch their latest collections. Ready-To-Wear Fall 2013 Paris Fashion Week, which started with a monochrome mood, soon turned out to be vibrant when Manish sent down his models adorned in bold, dramatic accessories paired with his signature prints and silhouettes. His second edition of accessories have not only pushed the boundaries of contemporary designs but aptly suit the international cosmo culture and likeness of the new age fashionista.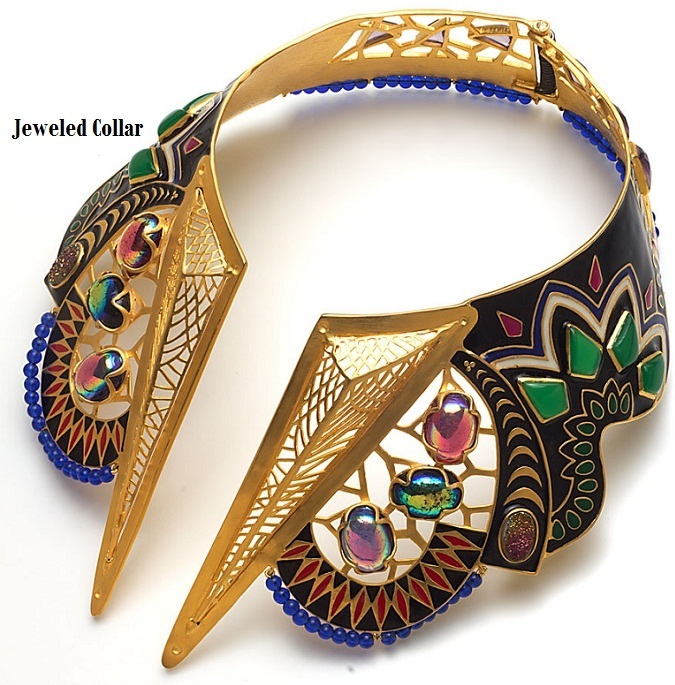 His collections clearly revealed his take on Modern India, giving the traditional craftsmanship a global platform. His pieces nonetheless are a striking balance between the newfangled and state-of-the-art Amrapali's true elements.
After the huge success of his first collaboration, his second line of contemporary collections are all set to woo the audience once again. And with the wedding season approaching, this is the best time for the launch. New age brides would surely love to flaunt these flamboyant designs.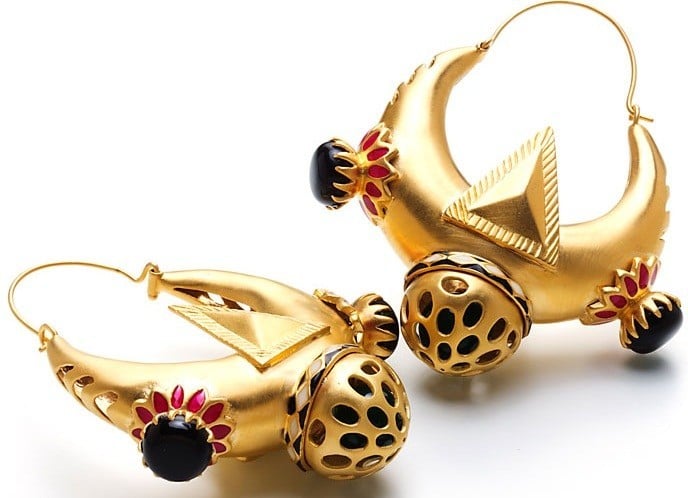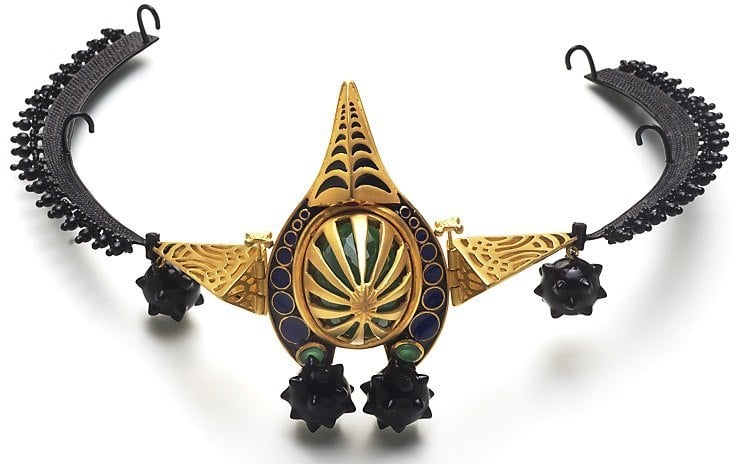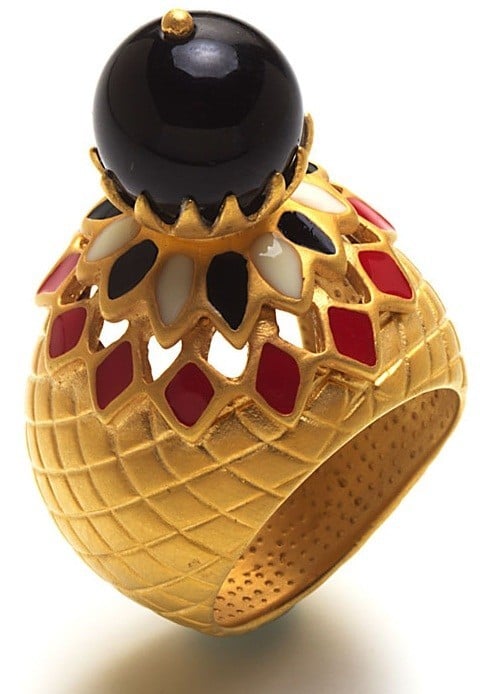 Hugely inspired by Rajasthani Hasli jewellery, his collections involve geometric motifs, psychedelic mirage forms, holographic stones, colorful beads and lacquer coating. The color palette used in his jewels include subtle use of black along-with shades of blue, green and pink. His rings feature enamel detailing in magnificent geometric designs.
Some of his viral pieces include jeweled collar, orbital cuff, astral bangle, Cosmos head accessory, Faye ring, Celeste necklace and blackrock necklace to name a few.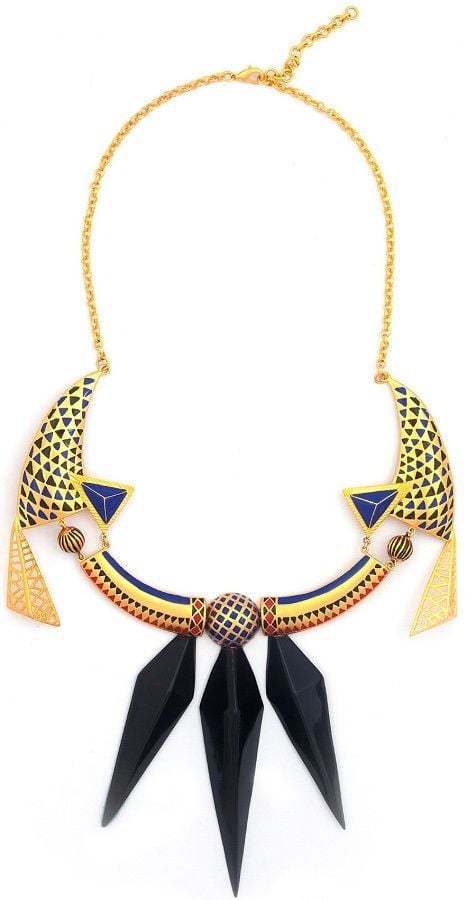 Hope you liked this post! Stay tuned for similar posts!