When it comes to Victoria's Secret fashion show, it's all about angels, wings, show-stopping performances and not to mention their jaw-dropping lingerie with a dash of gold and diamonds.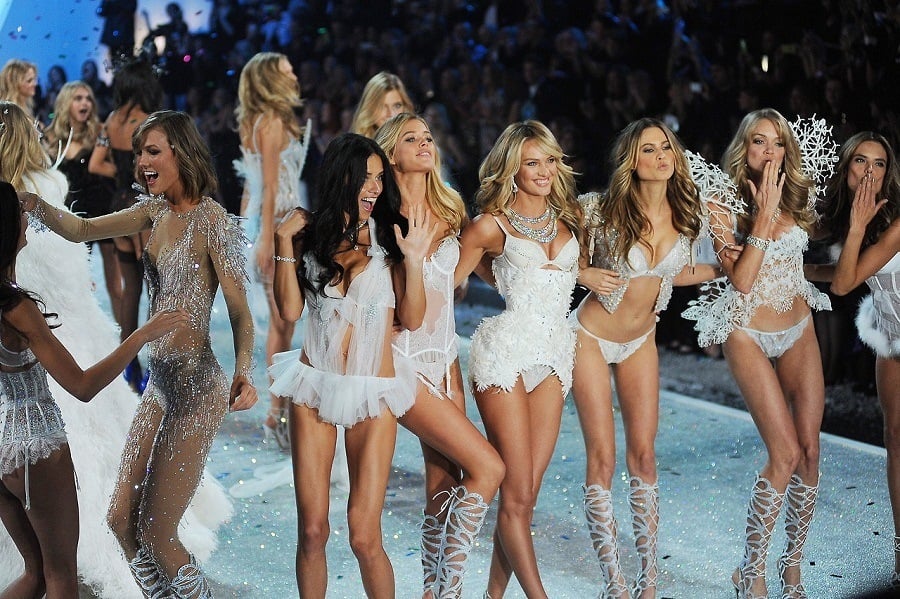 There is no denying of the fact that the VS fashion show has always been the sexiest night of the year and this year it was more glamorous and bigger than before.
Only few ladies can surpass a Victoria's Secret Angel on the runway and this time, Taylor Swift had made sure to drag the spotlight on her through her breathtaking performance. The singer gave her best shot at the Victoria Secret Fashion Show by belting out her hits on the ramp, while models clad in sexy lingerie strutted past her.
No matter how much music with a star appeal is added to this show, at the end of the day it's all about the Angels showcasing sexy and resplendent lingerie. The major highlight has always been the show stopper flaunting an ornate inner wear encrusted with diamonds, gold and platinum. This year, the lucky angel was Candice Swanepoel, who had the privilege to wear the $10 million Fantasy Bra.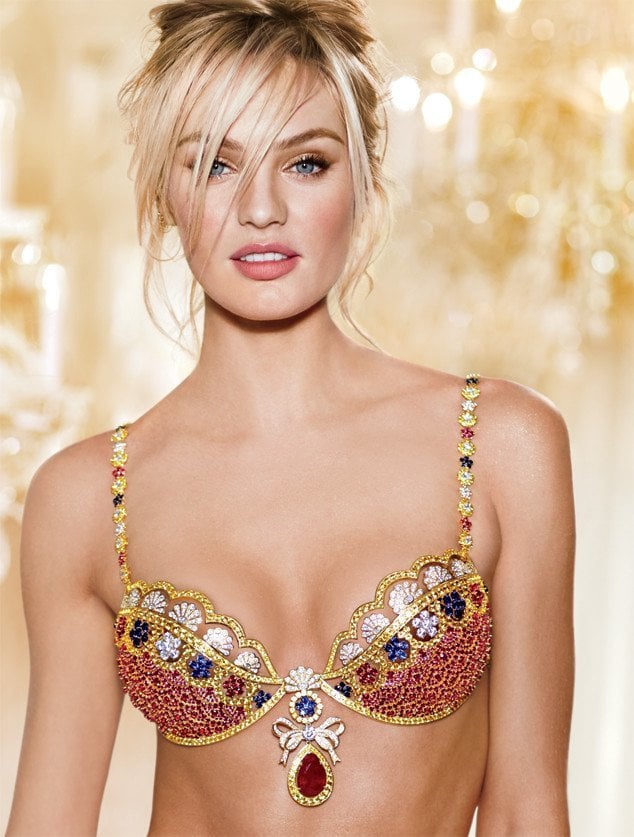 This Royal Fantasy Bra along with a matching belt was designed by Mouawad. It features over 4,200 precious gems, including rubies, diamonds and yellow sapphires set in 18 carat gold with a 52-carat ruby at the center.
The trend of exhibiting fantasy bra was first unveiled in 1996 by Claudia Schiffer by donning the "Million Dollar Miracle Bra" followed by some of the decade's top most super models including Heildi Klum, Tyra Banks, Gisele Bündchen, Miranda Kerr and Adriana Lima to name a few.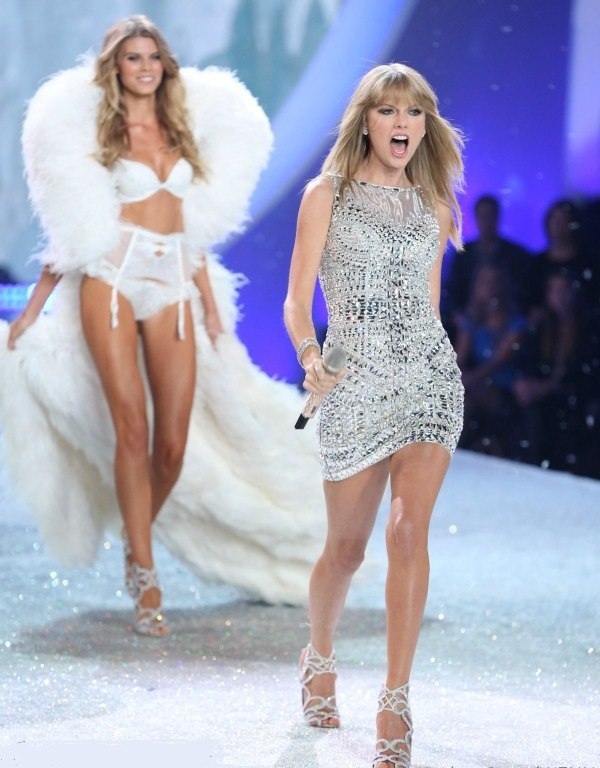 Now coming back to the show – when Victoria's Secret exhibition was showcased with such magnitude, words to describe them seem to be redundant – 67 different outfits, 28 pairs of wings showcased by 40 stunning models. This year, the lingerie fashion show had 6 awesome themes, including British Invasion, Birds of Paradise, Shipwrecked, Pink Network, Parisian Nights and Snow Angels.
[Also Read: Victoria's Secret]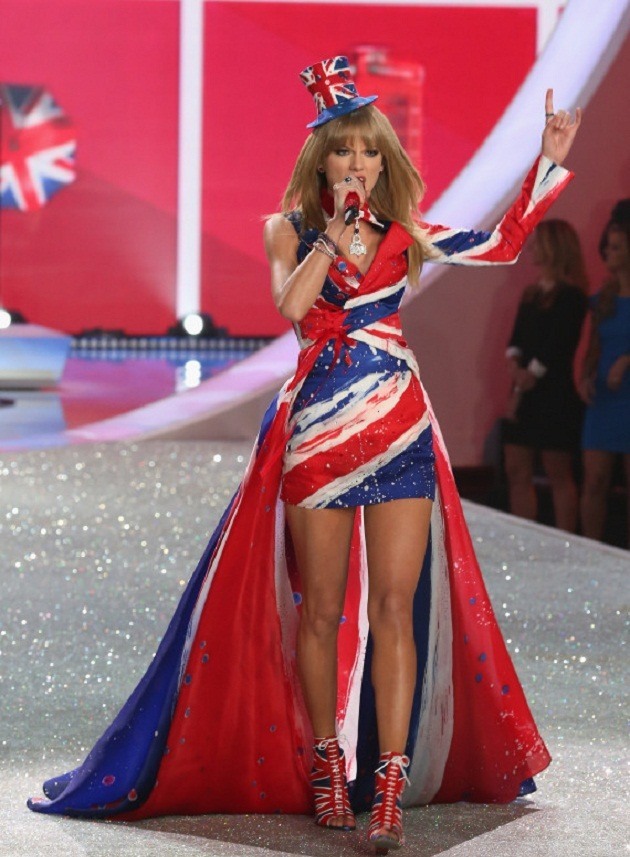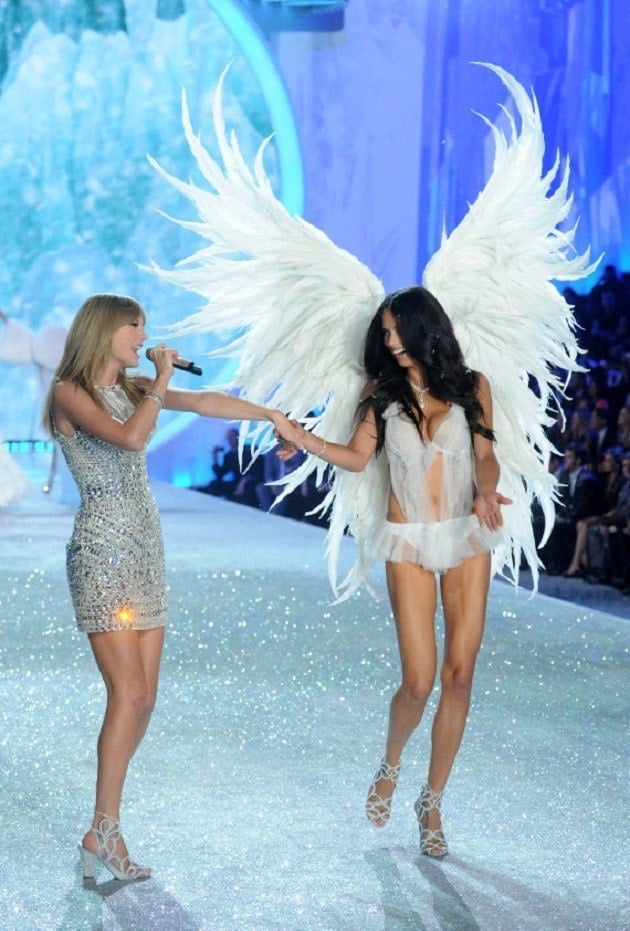 Taylor Swift made two appearances on stage; first with a cameo in a Britannia-themed get-up and second with a rocking performance on "I Knew You Were Trouble" in a shimmery mini dress that the show really kicked into high gear. Her rocking performance couldn't stop the models such as Kloss, Aldridge and Lima were seen grabbing Swift's hand and busting a move with the singer.
I let you admire, envy and dream through the sizzling pictures from the latest Victoria's Secret Fashion Show-2013 that was held in New York, the city that makes every dream comes true. Behold!!
Hope you enjoyed this sizzling post!