With all the formal celebrations, cocktail parties, birthday bash, family dinners, black-tie shindigs and bridal showers – the carousal seem to be endless! On the other hand, our wardrobe isn't, so in such cases you need to shift onlooker's notice to something else, may be to your accessories or even your hairdo. Sometimes, a perfect hairdo can help you deal with your fashion fad, even though your outfit is not that glamorous.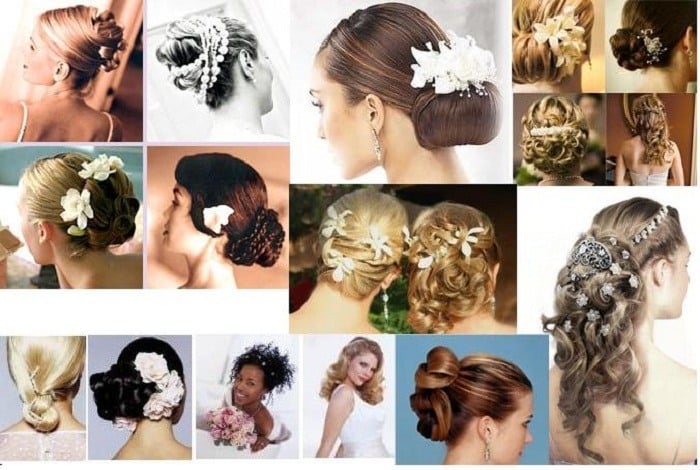 This party season, you're certainly looking for some great hairstyle inspiration. Take a peek at some of the hottest celebrity hairdos for your big night. No matter what your vibe is, there is a 'do to suit your outfit and occasion! Do have a look!
Polished Ponytail
Apply a hair smoothing product to moisten hair and blow dry by using a round brush
Now by using a flat-iron, go over 1″ section of hair to create the sleekness. Now give the inner section a slight bounce by flicking your wrist at the ends
Now gather the top 3/4th of hair to create a high ponytail. Secure this pony with an elastic
Hide this elastic by wrapping a small part of hair around it to give a polished look
Now brush the loose section of the hair beneath the pony into one long seamless cascade
Lush waves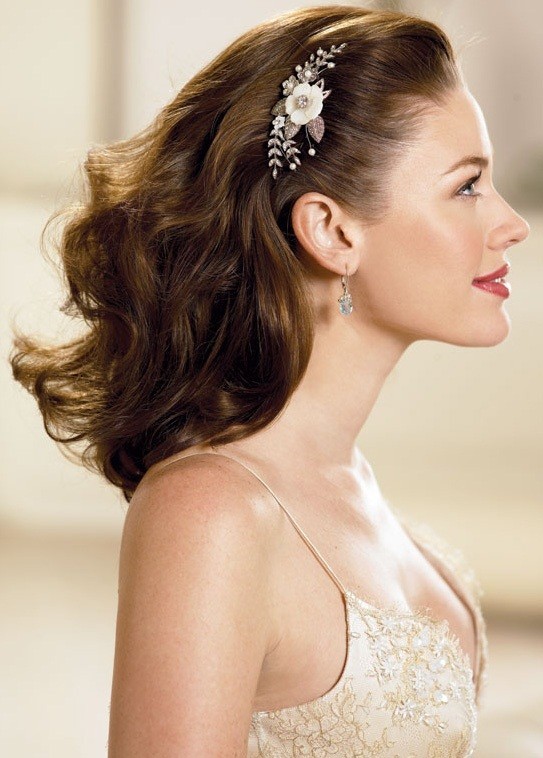 This trendy hairstyle promises utmost praises. It is one of the hottest hairstyles this season, being recommended by all professionals. This kind of hairstyle offers greater imagination.
How to get the look
By using a large barrel-shaped curling iron, curl the hair from mid-length to the end
Let these curls set for 5 minutes then brush out to create maximum volume
Now after getting the curls, tightly brush the front section from each side of the parting above your ears. Secure these portions with bobby pins that matches your hair color
Classic French Twist
Sweep all your hair to one side i.e. brush it to the left side (as per the twist you want)
Now use pins at the back of the hair at one side to hold them in place. These pins will secure the hair to one side
Now apply hairspray lightly all over the hair to keep the hair in place. It will help hold the twist all day long
By placing your hand underneath the hair, brush it gently to one side without disturbing the pins
Here is a quick video tutorial for your review. Have a look!
Now it's time to twist the hair up. Lightly grasp the hair and twist them in opposite direction
Tuck the ends into the tunnel created by the twist
Now insert pins to the twisted bun to secure it firmly. Make sure these pins are hidden beneath
Now give a final touch up by using a bristle brush and hairspray to hold the twist altogether
Soft wave stunner

How to get the look
Before you begin to curl, you can wash and blow dry your hair with a large round brush for better effect
Start by taking a section across the back. In order to avoid mess, you can clip the rest of the hair up
Always curl in small sections. Take a small portion and curl it around your wand. Be careful in holding the wave. Hold it above so as to let the curl drop from the barrel. By this you can ensure your curls stay in shape
Never curl your hair from the root. Leave the roots and try curling from a little above and continue to the tip
Let your curls stay in place for sometime. Leave them in the ringlet shapes and allow them to cool. This makes the curls stay longer
Meanwhile, you can get ready for your party. Now soften the curls into waves. Run your fingers through the curls to loose them. You can also lightly brush the curls to waves. use a light serum to add more texture
Hope you found this post useful!