Dress to kill! Does this statement necessarily mean you go on a killing spree? Absolutely not! But yes, you can just make girls go head over heels with your sole fashion statement. The more towering your shoes are, the more hot you look.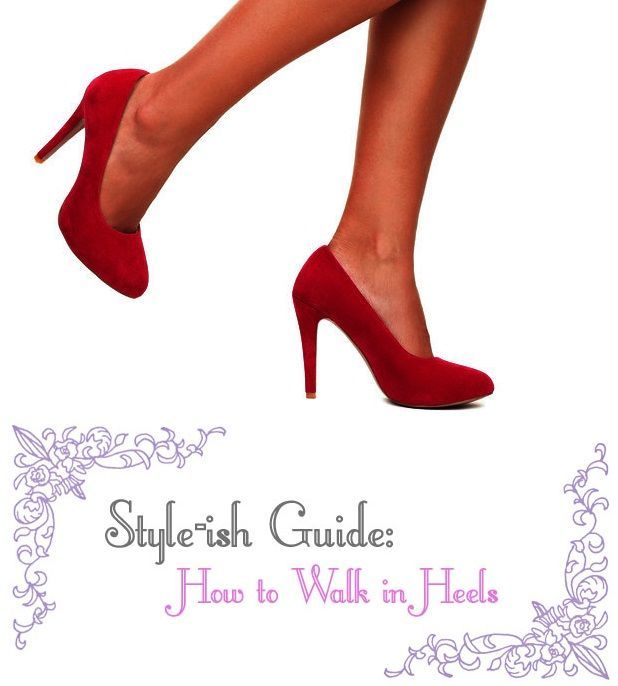 While every girl admires high heels, she thinks at least twice or thrice before getting into a pair of 6″ heels. In order to look gorgeous, it's not necessary to compromise with your comfort level.
If you're used to wearing towering stilettos for lengthy hours then you're at risk of developing several health related issues, including feet inflammation.
I always believe until and unless you're comfortable with what you're wearing, you do not do justice to your fashion quotient. Fashion should reflect the ease and confidence with which you carry yourself and with constant pain in your heels, I fear you can maintain your killer look for long.
How to be comfortable in high heels?
In this edition, I offer you 5 hot tips to be comfortable in high heels. Do have a look at this no-pain heels guide!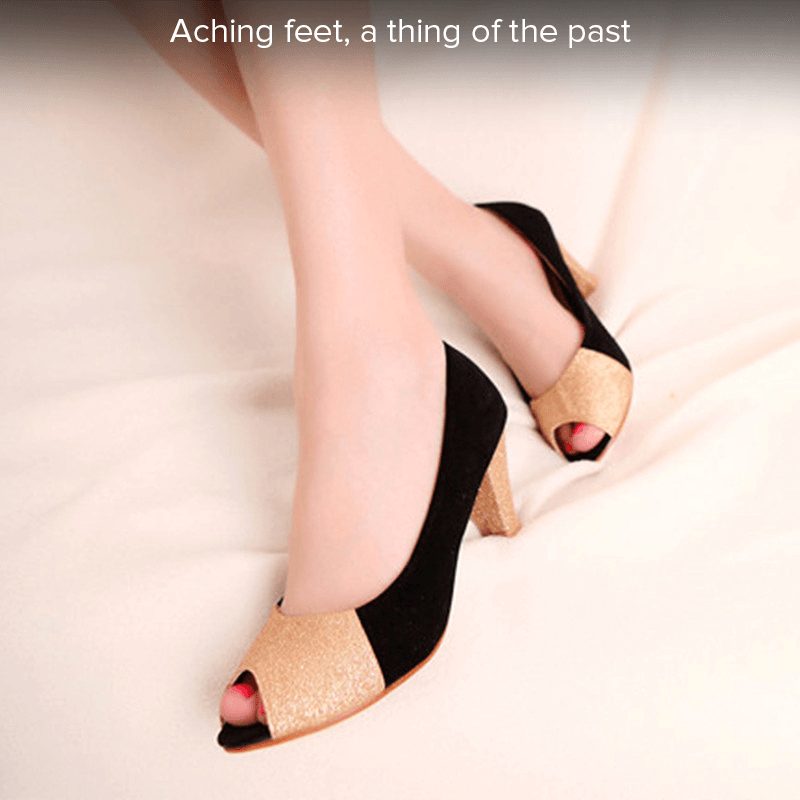 #1 Give your online shopping a break
I don't understand how people buy shoes online, especially the women's footwear. The first and foremost thing to consider while buying shoes is the right size. Instead of buying and again going through the return policy as the shoes do not fit properly, I prefer to hit the physical stores.
#2 Buy the right size
Did you know pregnancy can result in wider feet? Even if it's not your case, you should always have a frequent check on your foot size. Do not ever buy a pair of shoes that are tight or rubbing. Even if they hurt slightly do not buy them, no matter how stylish they are.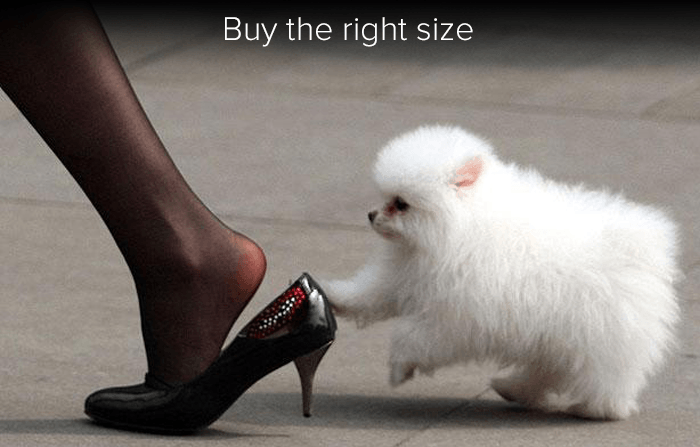 No matter how mundane this may sound, but a good fit always remains the first step to be comfortable in your shoes. Even though you're aware of your foot size, do not blindly buy a pair without trying them. That's because every brand has its own fit and design. Do not go for shoes that are heavier than the normal ones. Even though the size is appropriate, this time you're going to be put down by the weight of your footwear.
#3 Find the right design
Do not go for footwear that have pointed toes. You're surely going to feel uncomfortable after a while. While trying on a new pair of shoes, make sure that the soles are centered right under your heels. Or else, they may put you at risk of tripping or stumbling upon.
You would surely take a walk in the store to test the size, but have you ever tried raising your body on your toe to test the comfort level? Try this to ensure your new pair of shoes are not only stylish but comfortable as well.
By now, you have the right length and heels, but still the shoes are not comfortable. This may be due to the width of your foot. Most of the stylish shoes come with a standard width. If you've broad feet then do not go for this medium-width shoes. Do not get carried away with the salesman. He can just stretch the shoes to fit in your size only to convince you buy his product. Instead check on your own to ensure your shoes offer you comfort from all angles.
#5 Last but not the least shoe material
Do not buy shoes that are made up of hard material. They will soon give you pain on your ankles and sole. Always go for good quality leather or suede, which are flexible enough to alter your body weight put on them.
Ask for a cushion sole for your shoes. They help relax the stress level, thereby making it easy to walk with.
Hope you found this post useful!