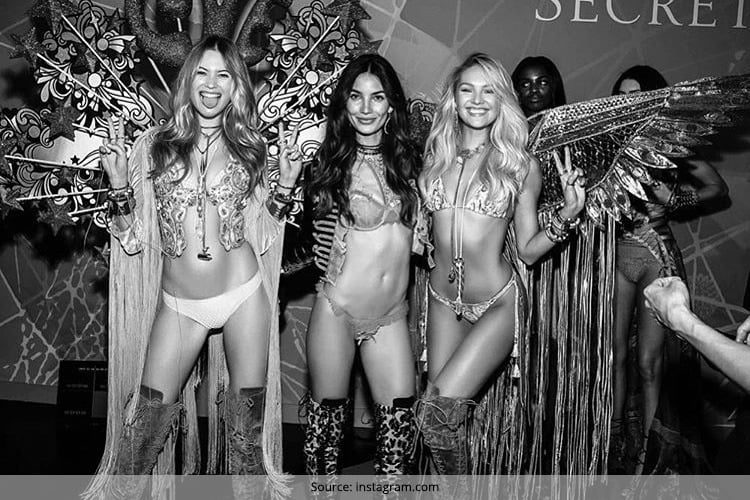 Being a Victoria's Secret angel is a dream come true. This year Kendall Jenner and Gigi Hadid changed their lives when they debuted as Victoria's Angels. Their never ending legs and to-die-for body made the wait for the new collection even more worth it!
[Also Read: Victoria's Secret Fantasy Bras Over The Years]
But there are things that every Victoria's Secret model must do and there are no exceptions to it! Like literally! They don't follow a strict military schedule, but they do have a routine that every angel must abide by.
Let Us Take You Through 9 Secrets That Were Never Told Before!
They Practice In Heels
Did you know? The moment their costumes are decided and heels are picked, they start practicing in them. No two questions about this rule. Also, it helps them when they make the final walk. No twisting of ankles on the D-day.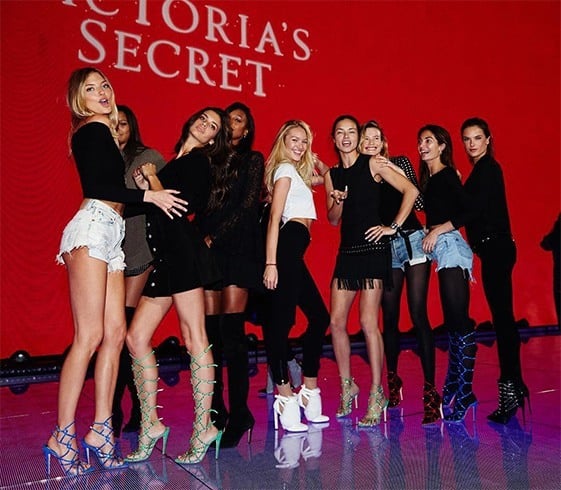 Nude Thongs FTW
Most angels prefer wearing a nude thong under their spicy lingerie. Although their fittings are done perfectly, they don't want any 'accidents' to occur.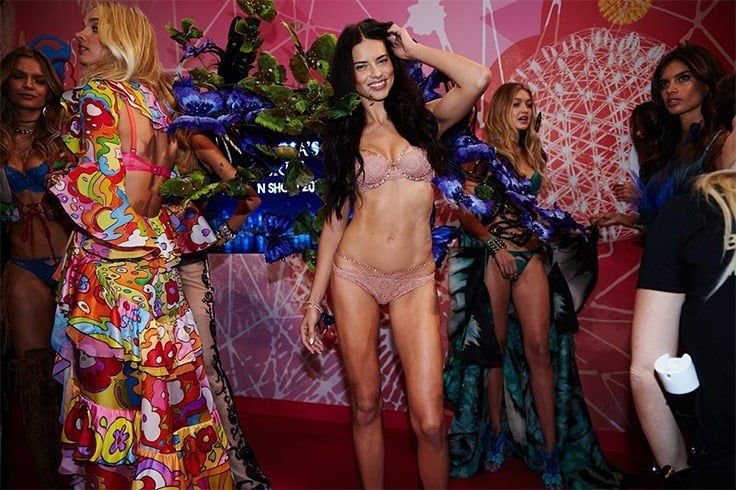 Say YES To Bra Inserts
Miranda Kerr's Wikipedia page says she's a size 32. But when she walked the ramp, she NEVER looked 32. More like 36! Because she has her bra inserts to thank for!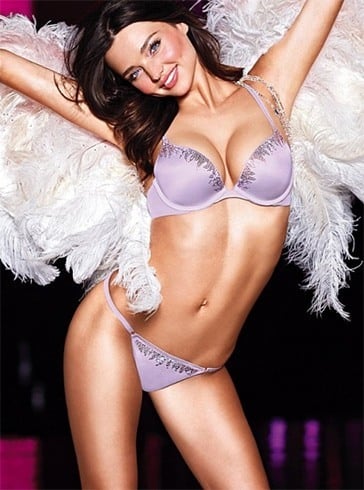 Double Sided Fashion Tape Is Their Saviour
To avoid further accidents, everything is set in place by a double sided fashion tape which further assures the angels that they can twirl around as much as they want!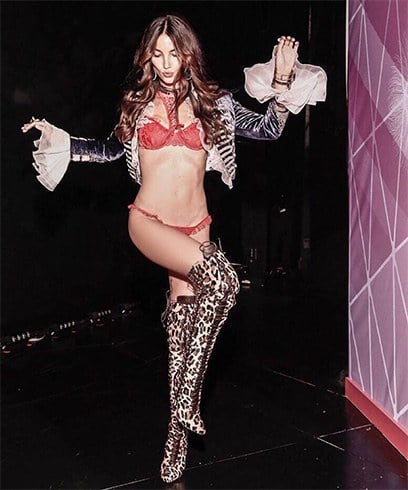 Hair And Makeup Takes HOURS!
Hours before the show starts, models sit in their chair and get their hair and makeup done. Most angels have a dedicated fashion stylist, makeup artist and hair stylist.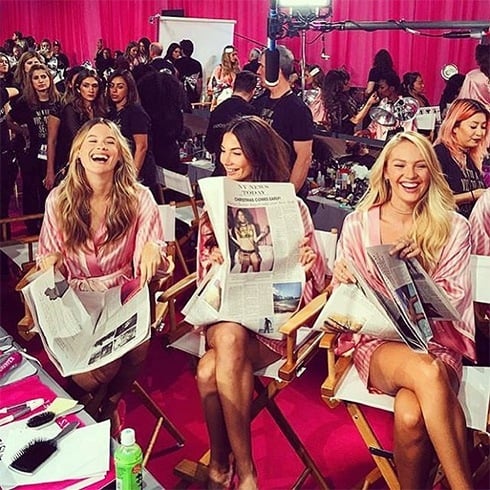 [sc:mediad]
Hair Extensions Are God Sent
Every angel (except one) had massive amounts of hair extensions fixed on to their scalp this season. Not because they wanted length but because they wanted volume! Massive amounts of it.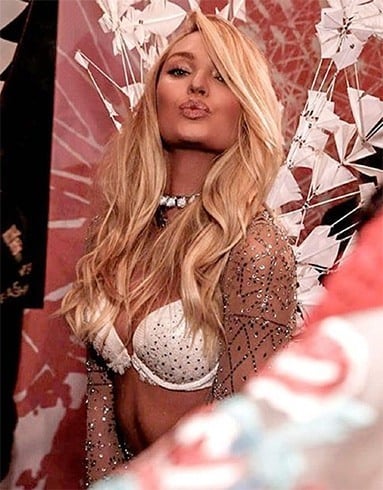 Bronze Goddess
They exude the perfect beach tan because they are spray tanned 2 days before the show and touched up with Bronzer right before they walk out.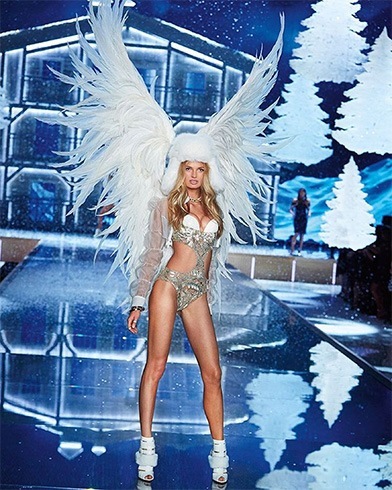 Helpers
Backstage, a series of helpers help angels in and out of their costumes! Because how can you possibly get out of this costume on your own?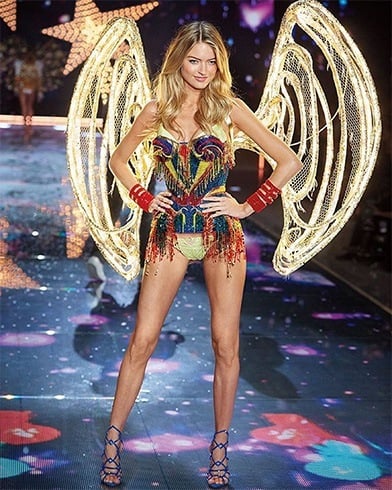 They EAT
Yes! You saw that right! All models eat and have healthy breakfast and dinners. There's no skipping meals. Here's your proof.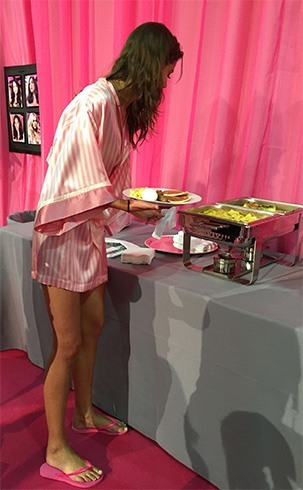 Well, why didn't I know all these secrets before?