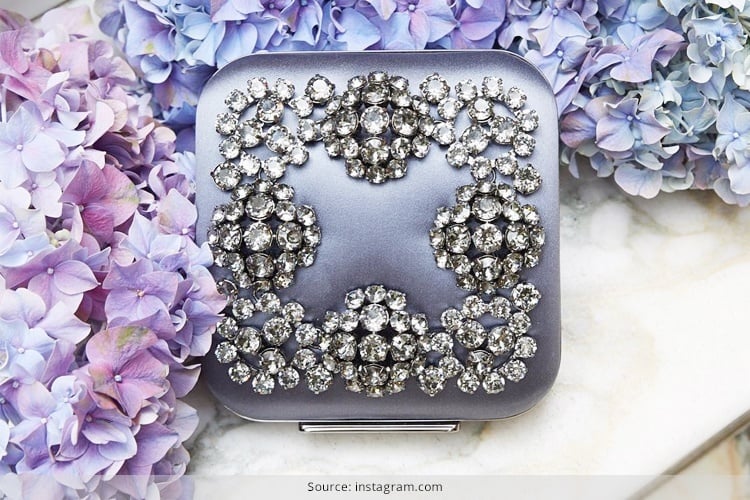 We are familiar with what Mr. Manolo has to say about his shoes. For those of you who don't know, Mr. Manolo says "My shoes are not designs, they are gestures". Now, isn't that quite deep? How many of us (who own Manolo) ill-treat those sexy shoes? None!
[Also Read: Most Expensive Shoes in the World]
Yep. We treat our Manolo's with utmost care and concern and we make sure that after we wear them, they are sitting on top of our shoe closet, packed and all! Because we love them!
Don't you guys love it when there's so much love around?
To give us a little more love, team Manolo Blahnik has launched a new range of clutches and bags! Yes. They have finally ventured into giving us fancy clutches and believe us when we say this – they are awesome!
We loved their marketing campaign! If you guys follow Manolo Blahnik on Instagram, you'd know how they introduced their new collection. For those of you who don't know, keep reading!
This is a picture that he posted a day before the launch
The caption read "A great surprise will be landing in this nest tomorrow! Keep an eye out to find out more!"
Psst.. Can you guys see? Those are the same shoes Carrie Bradshaw wears in Sex and The City!
And then – this happened!!
How creative is THAT? It's like their shoes got babies! And to be honest, we are rather excited about matching bags. Now, we won't have to worry about finding the perfect clutch to go with a pair of Manolos!
Here's another, closer look at their clutch –
[sc:mediad]
This collection Desire Hunt Treasure comes in many colours and shapes!
Exhibit A
Exhibit B
Exhibit C
Exhibit D
Oh God! We are in LOVEEE*
Did you guys like them, as much as we did?