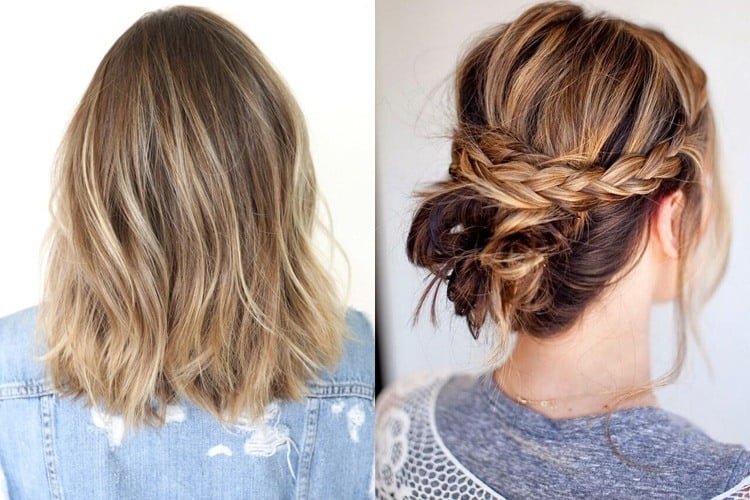 Not too long and not too short, so what does one do with medium length hair? Would medium length hairstyles would suit us girls with such not-so-long-or-short hair? Confusion reigns and the parlor ladies too aren't of great help.
[Also Read: Trendy Hairstyles For Shoulder Length Hair]
Hairstyles For Medium Hair
Let the confused minds be at rest we say, for we shall show you ideas on the chicest and very elegant hairstyles for medium hair, which you could try this winter or for 2016. Ready for some inspiration; take a look!
Here are a couple of hairstyles for the PYT at college or the corporate lass at work to try. Have fun!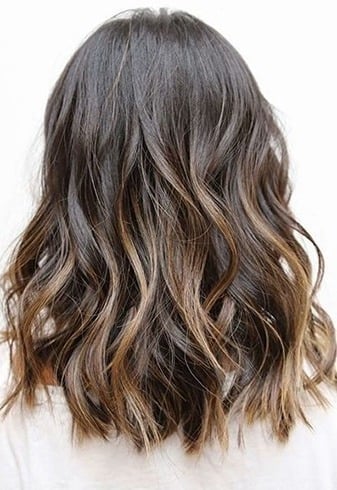 1. Cut it as a bob, puff it up and keep it short and unsorted. This is a look that would work apt for teens and for the corporate woman too. A style quite easy to handle, and with no fuss of using products to style it as well.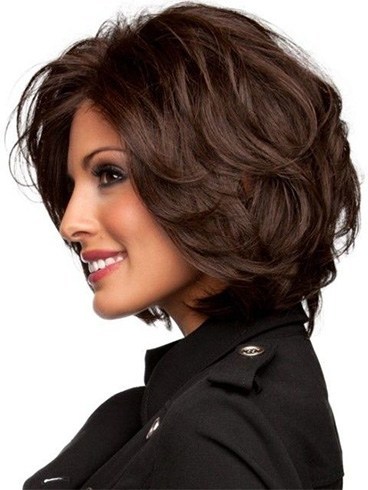 2. Soft twirls for the day time affair. If you wouldn't want to use too many hair products to style your hair, we understand that rule. Keeping your hair loose and open is so passé, so why not play with a few soft twirls and swirls for the spring time affair.
[Also Read: Brush That Straightens Hair]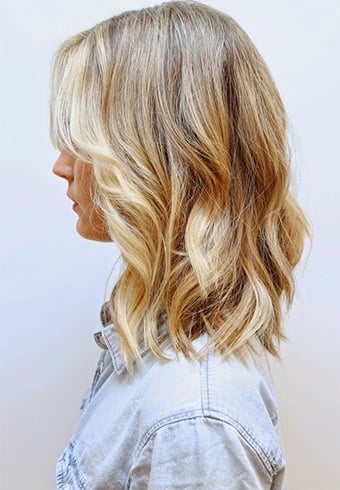 3. The messy bob hairdo for medium length hair would be coming back as a ravishing statement for spring 2016. This is a style that works well for work and play!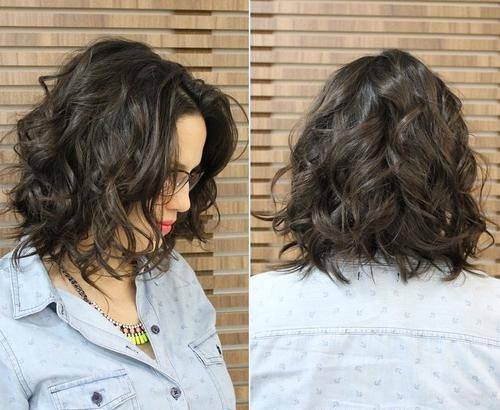 4. Keep your hair sleek and straight with side bangs for the chubby or round face. This is a look that helps contour the face and brings about a defined stance to the overall personality too.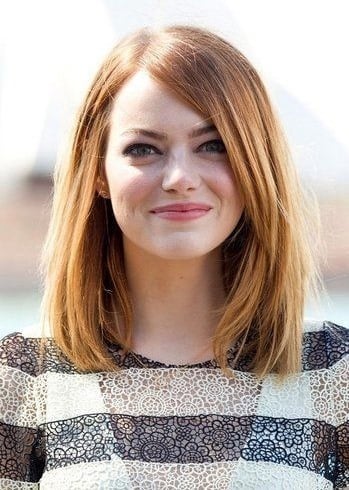 5. Seek inspiration from models that wear their medium length hair in layers. Perfect for dates and night outs with friends.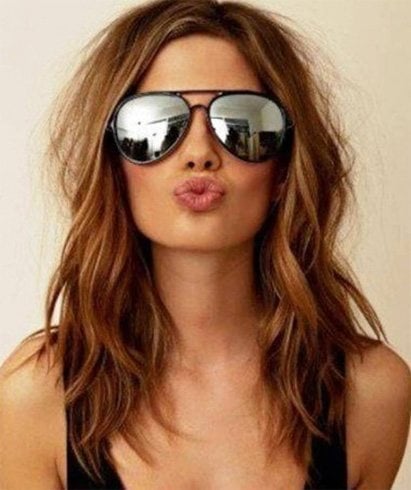 More Amazing Hairstyles For Medium Length Hair
1. The edgy dodgy bob look is a style that never runs out of vogue. You could enhance the look with chocolate streaks or brown global colour on the bangs, leaving the rest of the hair natural and dark.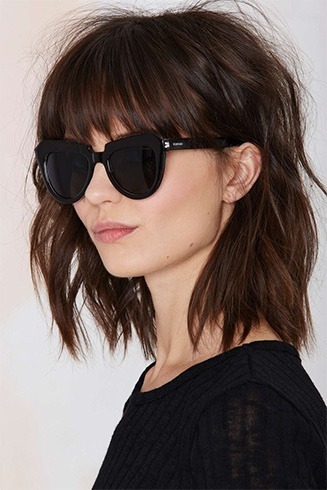 2. You could also try quick and simple yet very elegant mid section buns for the medium length hair you have. The look is easy to achieve with a few bobby pins tucked into the hair, and minimal embellishments for the striking effect.
[Also Read: Mod Hairstyles]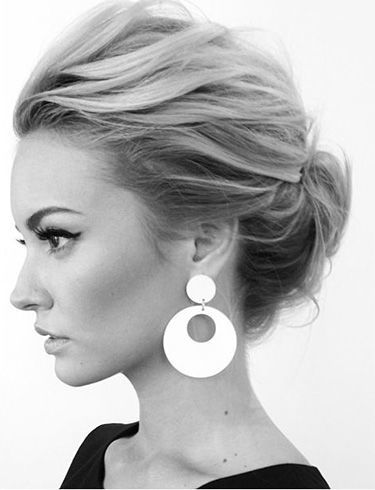 3. For events or parties you could style your hair in the lace braided fashion. The info-graph below shows you five simple steps on how to style hair that is not too long or too short into a Cinderella like hairdo.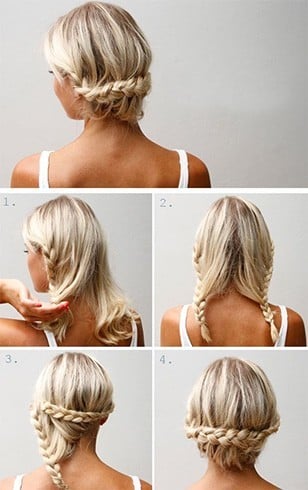 4. Want a messy hair updo and don't have very long hair to style it that way? There is a simple answer for you this time- the knot hawk look. Seek inspiration from the infograph below and use the simple steps to emulate the look.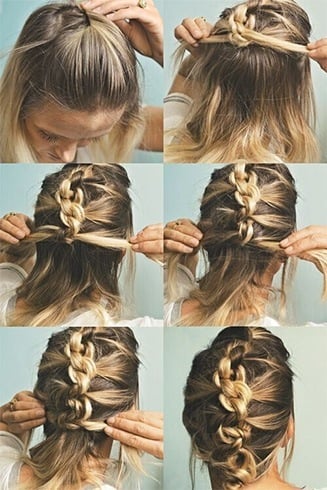 5. Find inspiration dressing up as a bridesmaid for your BFFs sangeet and emulate an easy low chignon with your medium length hair to flaunt. Here is an infograph that shows you how to style and achieve the look.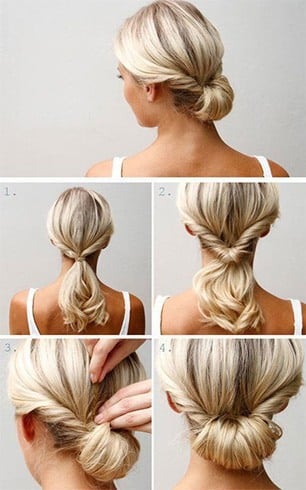 Easiest Medium Hairstyles For Women
We showed you how to leave the hair messy and open for styling sake, and how to get updos too, now let's show you how to style the medium length hair the bohemian way!
1. Think of a pretty top knot even though you have short or medium hair. Create an illusion of volume and length with a topknot today, spreading three layers on your hair. Here is an infograph that teaches you how to do so.
[Also Read: Natural Hair Styles for Medium Length Hair]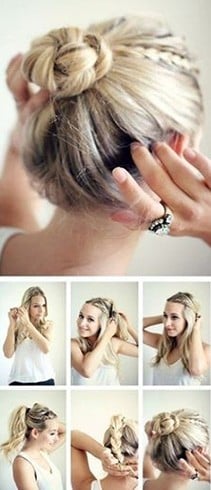 2. Who wouldn't want to try an easy twist bun, especially when the event you have been invited to calls for an elegant touch? Here is how you do it!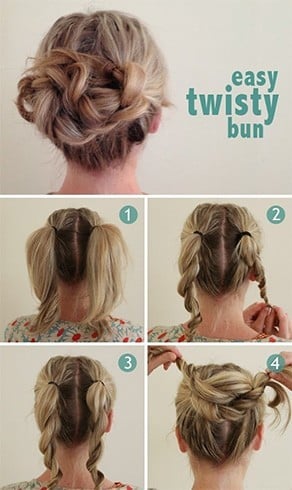 3. A timeless bridal updo is what you should emulate for your wedding or your BFFs wedding. Practice from now and master the art of tying the chic updo, with help from the infograph below.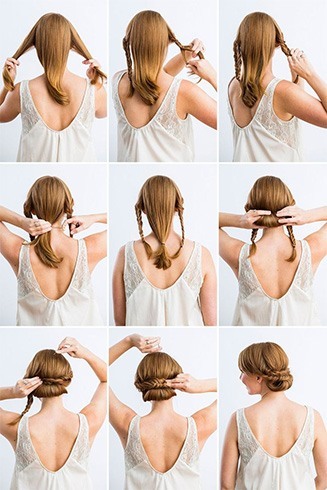 [sc:mediad]
4. The frozen hair updo is a stylish look to flaunt at the parties this season, and with medium length hair you could wow the onlookers around in illusionary lengths to flaunt.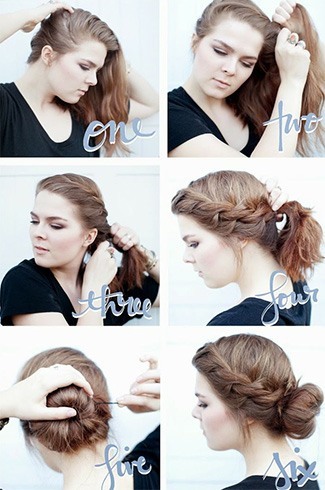 5. The college girl next door look is a messy yet cute one to flaunt, and with medium hair it is possible too. The infograph below shows you how to style up!
[Also Read: Contemporary Hairstyles For Women Over 30]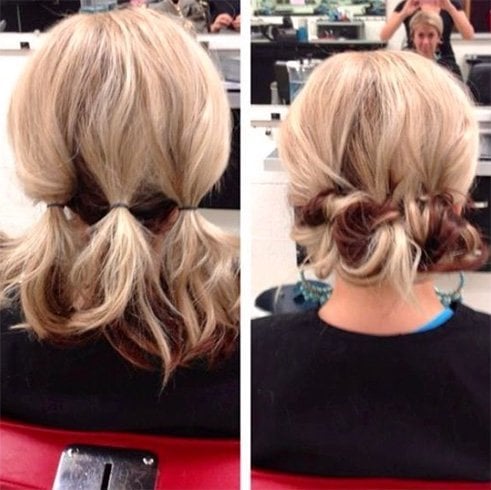 We hope you loved these fifteen cute ideas and easy medium hairstyles today.
Images Source: pinterest