Best Model Award: Plabita Kashyap , Manipal Institute of Technology.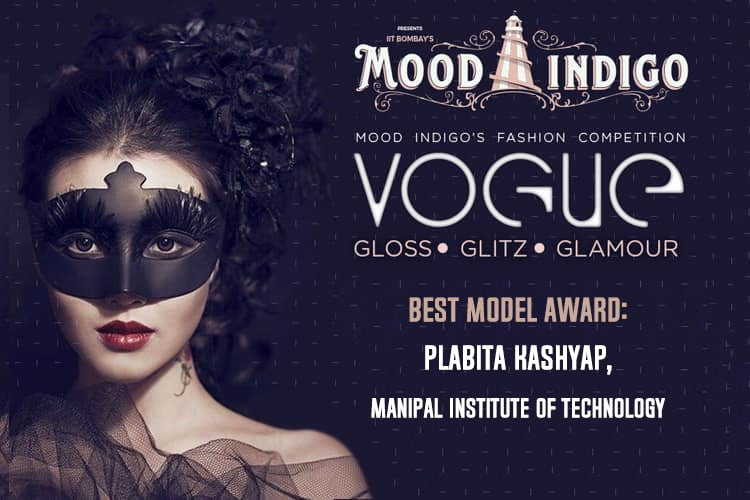 Fashion is an art and also fashion and modeling go hand in hand. My interest in modeling grew early, when everyone suggested me to join modeling because of my height. I thought to give a try in that field only after I go to college. But my first breakthrough came when I was offered a photoshoot, featuring in a regional fashion and lifestyle magazine by one of my mother's friends. This first opportunity as a model, wearing designer dresses broadened my idea and got me excited about this career field.
Coming to Manipal Institute of Technology (MIT), I knew I would surely have a bigger platform and wider aspects in terms of growth and learning. I took part in several intra and inter college fashion shows during my first year of engineering.
[sc:mediad]
My second breakthrough came while taking part in the Vogue: Mood Indigo 2017 fashion competition. This fashion show is part of IIT Bombay's annual college cultural festival, which is Asia's largest college festival, was held as the 47th edition in December 2017. Around 1700 colleges took part gathering a total of 1,39,000 students. MIT got selected to compete in the Vogue: Mood Indigo 2017 fashion show amongst 8 other top national fashion institutions like NIFTs and Pearl Academy. The whole MIT team comprising of models, designers, mentors worked too hard and gave their best to make it successful. It was very exciting, as well as somewhat crucial for me because of the fact that I was going to present myself in front of a huge audience and to be judged by notable personalities from the glamour industry like Neeta lulla and  Avinash Gowariker. I won the "Best Model" Award and our team got the "Best Team" Award in the fashion show category. This was not possible at all without team effort, hard work and trust in oneself.
"Looking back at the past two years of college at MIT, I definitely have learnt a lot. And now I am hopeful for many more wonderful events coming up in the near future. I would like to thank MIT, Vogue: Mood Indigo, IIT Bombay, my team, friends and family, to give me this amazing opportunity to showcase my talents as a newbie model" – Plabita Kashyap